About four people are high on the list of who will become the next Minister of Communications and Digital Economy in Nigeria.
A mix of experienced private and public sectors players, the list has Iyinoluwa Samuel Aboyeji, CEO and General Partner of Future Africa; Oswald Osaretin Guobadia;  Senior Special Assistant on Digital Transformation to the President of the Federal Republic of Nigeria; Gerald Ilukwe, pioneer CEO of Galaxy Backbone and current Special Adviser-ICT/Chief Information Officer for Kaduna State; and Professor Isa Ali Ibrahim Pantami,current Minister of Communications and Digital Economy. Read their profiles below.
According to sources, the in-coming government is focusing on very young persons with extensive exposure to the global tech industry. The intended appointee must have immersive experience in the sector suggesting the president elect is more favourably disposed to an entrepreneur from the private sector able to navigate the public sector to results.
President-elect, Bola Ahmed Tinubu, has met with some of the people on his list in Paris, France as he quietly builds his cabinet.
"Asiwaju wants someone, ebullient, knowledgeably vast in the sector, has proof of success in managing enterprises, has engaged with government at some level; able to command international respect – in fact, that matters a lot and comes from the generation you will associate with the dynamics of that sector," someone familiar with the matter told IT Edge News. Africa.
"This is one sector where the government wants to demonstrate a strong bond with young people, sustain the tempo of growth in corporate Nigeria and encourage disruption across sectors without necessarily undermining the established order," he added.
Men on the list
Iyinoluwa Samuel Aboyeji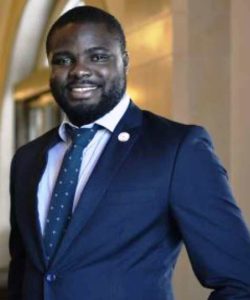 Iyinoluwa Samuel Aboyeji is a 32 years old Nigerian entrepreneur and a co-founder of Andela. He was the former managing director of Flutterwave, currently Africa's most valuable startup processing payments of over $1billion dollars in payments every month and backed by global investors like Y Combinator, Greycroft, Mastercard, Visa and Tiger Global amongst others.
The billion-dollar business Andela, which matches Africa's top engineering talent to global technology companies, is also backed by top global investors like Spark Capital, Google Ventures, Chan Zuckerberg Initiative and Soft Bank amongst others.
Aboyeji is currently the CEO and General Partner of Future Africa an early-stage venture capital firm with a portfolio of 100 companies collectively worth over $6 billion dollars.
A staunch supporter of Tinubu, Aboyeji was cited as one of the Top 100 most influential Africans by New African magazine in 2019. Many within Tinubu's circle believe, Aboyeji has capacity to attract the kind of "attention, respect, investment and cooperation from the international investing public including the global tech industry particularly the 'Big Tech' at a much more appreciable level.
Aboyeji attended Loyola Jesuit College; went to Columbia International College and earned a bachelor's degree in legal studies from the University of Waterloo.
Oswald Osaretin Guobadia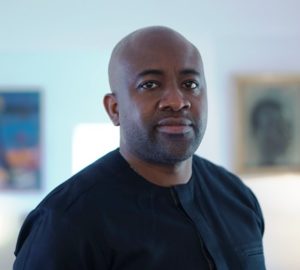 Oswald Osaretin Guobadia is a Senior Special Assistant on Digital Transformation to the President of the Federal Republic of Nigeria.
Guobadia is associated with the design, development of the Nigeria Startup Act (NSA) which he currently with stakeholders executing to drive the growth of Nigeria's tech ecosystem and digital economy.
Oswald has over 25 years of experience demonstrating strong business and financial acumen, mapping out strategic visions, providing oversight and leadership on business transformation initiatives, IT strategy, digital technologies, and enterprise networks, successfully guiding businesses through dramatic growth, and ensuring the efficient use of resources and financial controls to deliver exceptional business results across new and emerging markets.
He is the founder of DBH Africa – a building infrastructure and technology solutions provider in West Africa. He is also a Non-Executive Director on the Board of Edo Innovates.
Guobadia holds a Masters in Telecommunications from Pace University and Bachelors in Biology from Wesley College.
Gerald Ilukwe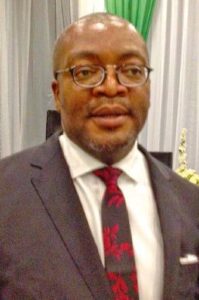 Gerald Ilukwe is an experienced corporate and technology industry executive.  He was head of Microsoft Nigeria before serving as pioneer CEO of Galaxy Backbone. In 2019, Malam Nasir el Rufai appointed him Special Adviser-ICT/Chief Information Officer for Kaduna State. Ilukwe is skilled in IT and corporate strategy, public policy and managing alliances and partnerships.
He is an avid learner with Executive Education from Kennedy School of Government, Harvard Business School, London Business School, INSEAD. He has MBA and B. Eng (Hons.) degrees from ESUT Business School and University of Nigeria, Nsukka. His close association of Governor el Rufai, who has strongly supported Tinubu's quest for presidency, puts Ilukwe in good stead and a good political ticket to help address some of the yearnings or complaints of being side-stepped from eastern Nigeria.
Professor Isa Ali Ibrahim (Pantami)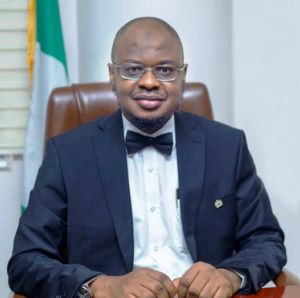 Surprised?! Professor Isa Ali Ibrahim Pantami comes highly recommended from within the circle but there is equally a strong counter force not favourable to his possible return. Never-the-less, he is on the list. The current Minister of Communications and Digital Economy, Pantami practically reworked an almost moribund ministry to become the poster ministry of the Buhari government.
The professor of Cybersecurity, Federal University of Technology, Owerri, (FUTO) Imo State, has a bachelor degree in Computer Science from Abubakar Tafawa Balewa University (ATBU), Bauchi, two master degrees from the same institution: MSc in Computer Science and an MBA in Technology Management. He obtained a PhD in Computer Information Systems from the Robert Gordon University, Aberdeen, Scotland, United Kingdom.
Prior to his appointment as minister in 2019, he was the Director General/CEO of the National Information Technology Development Agency (NITDA), where he helped reposition the agency to become more effective earning him national accolades. The intrigues within the All Progressives Congress (APC) and the predisposition to a newer face may play out Pantami, who is popularly known as the digital minister.
Ministry deemed poster ministry of Buhari
The ICT, telecommunication and digital economy sector is touted as Nigeria's fastest revenue generator and contributed 18.44% in Q2 2022 to the gross domestic product (GDP).
The Ministry of Communications and Digital Economy is often considered to be the poster ministry of President Muhammadu Buhari who often referenced the digital economy sector as the most successful in the country's push for economic diversification including aiding government efforts at reducing cost of project execution.  Notably, in 2022 alone, the federal government saved over N45.7 billion in IT projects clearance.