By Segun Oruame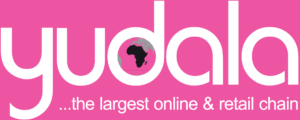 Nigeria online retail subsector climbs inches higher with the launch of Yudala online and offline stores. Designed to be the first composite retail outlet in the country, the promoters of Yudala are staking their vision to rev up both online retail where the likes of Jumia and Konga already hold sway and mortar and brick retailing where South African Shoprites rides as king.
Yudala has inked plans to open 512 shops across Nigeria in local government councils in the next three years. It will be creating 50,000 jobs as it expands its presence across the 36 states targeting Nigeria's rising middle class with higher disposable incomes.
Led by the trio of Tunde Kehinde, one of the founding CEOs of Jumia Nigeria; Stanley Uzoechina, who is in charge of the retail arm; and Prince Nnamdi Ekeh, who is managing the online arm, Yudala is riding on the back of its hefty financial chest and technology backbone, to drive the new theme of composite retailing as it targets over half of Nigeria's 174 million people.
Nigeria's online retailing has expanded in reach and value in the last five years. Increasingly, product manufacturers from Europe and Asia are founding it cheaper and more convenient to launch and sell their products (particularly mobile phones online). The result has been outstanding. Total sales for new brands such as Infinix and Innjoo have been massive online in a way that has rendered real-life launch near- unnecessary.
Total retail sales in Nigeria, according to Statista.com, grew from $67.26 billion in 2007 to about $108.2 billion 2011. Growth has been exponential from 2011 to 2014. The online retail sub-segment has notably recorded pulsating growth and is expected to top over N2.4 trillion naira by 2017 driven by both local offshore investments; "continuous rise of the Nigerian population, increasing disposable income and the desire by many business owners to modernize retailing," as the African Herald Express reported earlier this year.
In its 2014 Online Shopping Survey Report, Phillip Consulting also noted: "The retail industry in Nigeria has become increasingly sophisticated, evolving from open-air markets to modern malls and online shops, mainly due to a growing population, urbanization, and an emerging middle class."
Yudala is staking out at the two fronts of Nigeria's unfolding retailing culture – online retailing and large mall-like stores. Already, it has initiated rollout in Lagos with a physical presence on mainland Ikeja and another on the island within the Victoria Island and Lekki axis.