Mr. OLANREWAJU ELIJAH, Chief Executive Officer, Access Solutions Limited, an indigenous ICT hardware and software manufacturing firm based in Abuja, talks with IT Edge News, ANTHONY NWOSU, on the localization of ICT solutions in Nigeria and how Nigerians have shown competency in the ICT space.
What is Access Solution offering Nigerians in the area of ICT?
The very objective of any firm can be seen very clearly by what it offers. We offer a broad range of solutions that help us solve local problems and these are technology driven solutions. We don't import solutions; we craft and adapt them here, and make it work in our environment. This span across so many markets, we try to customize technology so that it will add value to our people. Take for instance the e-payment sphere; we have been involved in poverty eradication in this  area, one of our high points here is our ability to craft a whole enterprise financial banking solution, inclusive of mobile banking for the grassroots. It was fulfilling to us as a team. In a nutshell, our process is to look at the challenges in our environment and we look at the technology that we can create or adopt in a cost effective way for Nigerians. We also make the solutions easy for Nigerians to use. In some cases, we make the usage free so that Nigerians will benefit. Our services range from biometric identification software to payment solutions, online payment portal and hardware design and fabrication.
Cashless economy is gaining ground in Nigeria. How are you leveraging on this and what's your take on foreign software that Nigerian financial houses use in their local operations?
ADVERTISEMENT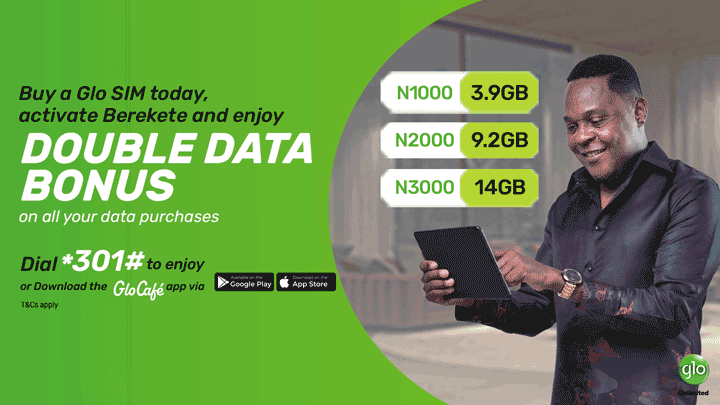 One of the major landmarks we have seen that is transforming the financial sector is the electronic payment systems. This singular CBN policy is what has been transforming the financial sector. We give kudos to the last Central Bank Governor SanusiLamidoSanusi for pushing the cashless policy hard. We have actually been involved in this before the current push of this electronic payment system. As of 2006 – 2007 during the time of President Obasanjo, We were part of the team that worked with the Federal Government of Nigeria to implement electronic salary and payroll of a major government department. We developed an enterprise solution for them and we also worked with Zenith Bank then. We didn't have the luxury of what NIBBS is doing right now. We had to do a lot to make that happened. We have one of the most robust internally generated revenue collection solutions in Nigeria, which is the Electronic Vehicle Registration System. This is trademarked with the Ministry of Trade and Commerce Nigeria. This is a platform that manages end to end vehicle registration, management and collection of motor vehicle activities and is running currently in a number of states in Nigeria. We have integrated bank branch collection and web based transactions. We have provided a simple platform for SMEs; www.vuvaa.com, to enable SMEs  make their products available to the world at an affordable rate. Vuvaa.com is also an online payment platform that is easy, safe and convenient. One of our unique products that we have been able to develop and manufacture end to end is the electronic Self Service Kiosk Terminal. We design and build these kiosks here in Nigeria, from the chassis which is the hardware to the software application that runs on it. We control the entire ecosystem. Currently we have deployments in various parts of the country and very soon, we will be showcasing our prototype ATM machines built by the same set of engineers. On the influx of foreign software in the Nigerian market, the truth is the fact that we cannot totally eliminate that, but government should provide some degree of protectionism to help the local software companies grow also. See what happens in India and China. Something is needed to be done in that direction too.
It is said that Nigeria lacks human capacity to deliver world class ICT solutions?
I think whoever told you that is being economical with the truth. We do have the human capacity in Nigeria to deliver world class ICT services. There is abundance of skills in Nigeria. Take for instance eTranzact, the organization has its platform built in Nigeria. Some developed their entire mobile payment solution in Nigeria. Our electronic payment self service kiosk is our main unique product that gives us edge, everything was designed here. The only difference between our kiosk and ATMs is the fact that we do not dispense cash; we want to encourage the cashless initiative systems in Nigeria. We do not lack human skills in Nigeria. Anybody who tells you that doesn't have sufficient information.
How does www.vuvaa.com work?
It operates muchmore like an electronic wallet.It's a growing brand. The truth is that our wallet systems, apart from using top notch security techniques, we have developed some proprietary unique procedures in www.vuvaa.com to help mitigate any security fraud or breach on our platform. We have less than 1% of fraud, and sometimes this is due to customer carelessness, but we have been able to recover the funds. In www.vuvaa.com,aside the industry security protocols, we have implemented some proprietary security protocols. We have been working with Interswitch, eTranzact, UPSL  and other industry leaders on this.
Tell us about your ACCESS CALL Center solutions for call centers.
Yes, we have solutions for call centers.Our office has a major call center that drives all the major activities there. We develop and manage platforms for institution for some educational solutions and we develop call centre solutions for firms. We are taking it to a level where SMEs can afford Call centers. It is one of the visions that we have in this firm for Nigeria. We have been asked why we employ Nigerians.So many negativities about Nigerians but we have seen so much great prospects in Nigeria as a country and Nigerians as a people.  We have dedicated workers here in our firm and most of these innovations are championed by Nigerians in our firm. The only thing that the system needs is to improve and encourage capacity building. We do a lot of training internally and externally in our firm for our staff. I see this as a price we have to pay for the country.  In the United States of America, you see many Chinese and Indians landing in there to learn and take back what they have learnt to their country. Look at these countries today. Yes the environment looks challenging, but there lies the benefits. What the government needs to do is to have a change of perception towards local ICT firms and invest in them to encourage and develop our own and also expose them, like NITDA is doing with Gitex now. In China, their local ICT firms are covertly protected by their government. Take for example, the Chinese government banned foreign game console for a space of 14 years, they gave a reason for doing that, particularly content, etc, but that period, helped their local company build and develop local solutions and also mature, now they can compete with others outside China. Worthy of mention is the current Alibaba IPO on the New York Stock Exchange, that rattled Silicon Valley. Our government needs to be more active in this area to help and provide more systems and policies that will see ICT firms develop in Nigeria.
Are you advocating for protectionism?
There is no way that there won't be a degree of protectionism if a government wants to develop its local industry.There must be some degree of protectionism and government must be smart about this. Our policy makers must look beyond the immediate gains; look at tomorrow, and forgo what I call instant gratifications. This is very important. Take a look at Galaxy, the company is sitting on an overwhelmingly advantage position thereby killing local competitors. I am not against the firm's participation in the market, but it's the ideology and business model behind it that needs modification to give room for broad development of ICT nationwide. Thank God for the likes of NITDA, trying to encourage  the local ICT firms. We need to come up with ways the indigenous ICT firms can be helped, not killed.
Nigeria, is the Country partner of Gitex. How can that benefit Access Solutions?
The world is totally connected today; exposure is very important and what the government is doing via NITDA is a fantastic idea. It is very interesting that NITDA has shown a lot of willpower towards supporting Nigerian ICT firms.We will go there to showcase capacity, network and have a direct relationship with other global players. There is a need to be exposed by using the back of the government to carry local ICT firms into the global space. I have been to some international conferences and when we get there, we will be the only Nigerian firm in that conference. This Gitex conference in Dubai will be part of exposing us and the country as a whole. As an organization, we will be part of that team and it will help us showcase what we have and enhance our image as a nation.
As an organization based in the northern part of Nigeria, what do you say about the adoption of ICT  in the north?
An average northerner isn't averse to ICT, An average northerner uses a mobile phone. I think it's a propaganda thing. An average northerner will listen to radio stations like BBC, VOA etc in their local dialect. In the area of electronic payment they are embracing it. We have a lot of patronage on vuvaa from the north. As far back as four years ago, we have electronic payment in the north. We have schools in the north that have adopted our school solutions called 'EMPOWER' to manage their end to end student registration and fee payments. I do not think that northern Nigeria is averse to ICT.We also have a relationship with the Nigerian Union of Road Transport Workers via one of our partners. The solutions we are offering them is card based. These cards are chips and pin cards. The cards will create a data base for the NURTW to manage their members. The card can be used for transactions as well. We can implement this kind of solution for any organization who requires managing their members.
What is your projection for the next five years?
As a firm, we don't see ourselves as a Nigerian firm alone, playing in the sub Saharan Africa, we see us having a major global impact and influence in the ICT market. We have our products that have been requested for in the West African region.