By SEGUN ORUAME
Creating Jobs
This month, Nigeria's new government under the All Progressives Congress (APC) with General Muhammadu Buhari will be sworn in to live up to its Change mantra. Change was the party's rallying theme to win over the electorates. One area change must happen is the labour market where Nigeria faces one of the worst and frightening global statistics on unemployment rates.
Statistics on youth unemployment vary. But all the figures generally indicate that the number of young people out of job is alarming and rising. Government must fix the problem to fix Nigeria. According to the World Bank, unemployment rate in Nigeria is at 22 per cent while the youth unemployment rate is 38 per cent. In its own recent figure, the National Population Commission (NBC) puts the rate of unemployment in Nigeria at above 25 per cent for 2014. The figure rose from 21.1 per cent in 2010 to 23.9 per cent in 2011; and has recorded a steady rise ever since then.
ADVERTISEMENT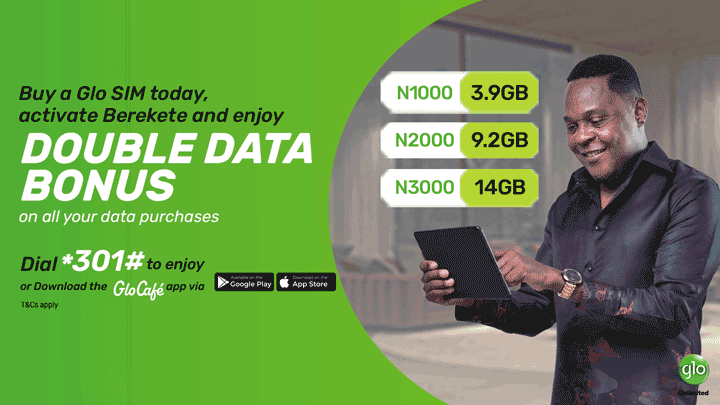 To quote the NBC on its website, "Figures from the National Bureau of Statistics clearly illustrated the deep challenges in Nigeria's labour market, where the nation's rapid economic growth has not translated into effective job creation…. The NBS estimates that Nigeria's population grew by 3.2 per cent in 2011, from 159.3 million people in 2010 to 164.4 million in 2011, reflecting rapid population growth. In 2011, Nigeria's unemployment rose to 23.9 per cent compared with 21.1 per cent in 2010."
The country's banking regulator, the Central Bank of Nigeria (CBN) provides a more alarming figure. The CBN's Special Assistant on Sustainable Banking, Dr. Aisha Mahmood, during a presentation in Abuja last year on 'Nigerian Sustainable Banking Principle' during the 2014 World Environment Day programmes organised by the Federal Ministry of Environment in Abuja, declared somberly: "In Nigeria, there is the issue of youth and employment. 70 per cent of the 80 million youths in Nigeria are either unemployed or underemployed. We are all witness to what happened recently during the immigration recruitment exercise and this is simply because 80 per cent of the Nigerian youth are unemployed."
In all, the FocusAfrica offers a profound insight on the state of affairs in its "Youth Empowerment Program Evaluation Report on Nigeria" first published in 2010, about five years ago. The observations in that report are still poignant and demand urgent action-plans from the new government. We quote extensively from the report below:
"Unemployment is one of the major challenges faced by young Nigerians. In 2006, the National Census reported the country's total population to be constituted by about 60% young people under the age of 25. According to the 2007 General Household Survey Report, the unemployment rate for youth aged between 15 and 24 was 30.7%2. Further, 23 million out of 40 million unemployed youth are considered to be unemployable.
"This staggering statistic is often attributed to a weakening educational system including outdated curricula, insufficient resources in schools and training institutions, and a lack of focus on training the youth in certain skills that are required by employers such as communication, leadership, and problem solving, as well as the ability to take initiative and professionalism. In 2008, the inactivity rate for youth aged 15 to 24 was 69.8%, and 32.6% for youth aged 25 to 34.
"The challenges to finding employment in the formal sector have contributed to many young people engaging in the informal sector, which "accounts for 80% of non-agricultural employment, 60% of urban employment and over 90% of new jobs"5. Many of the young people in the informal sector, however, lack the skills to transform their microenterprises into sustainable ventures, capable of fully contributing to employment generation. These challenges are and will continue to be exacerbated by increasing numbers of graduates as more universities are licensed across the country.
"In light of these challenges, which are shared across the African continent, Microsoft's Community Affairs Program in Africa (Microsoft) and the International Youth Foundation (IYF) joined forces through the Youth Empowerment Program (YEP) with a goal to enhance the employability of disadvantaged African youth ages 16 to 35. In Kenya, Nigeria, Senegal, and Tanzania, YEP adapted the comprehensive approach to youth employability developed by IYF through its successful entra21 program in Latin America."
With many young Nigerians having no jobs; what next?
As the current Minister of Communications Technology, Mrs. Omobola Johnson stated at an event in Lagos, job creation potential is quite significant within the ICT sector. "All sectors have the ability to create jobs, even those with low growth expectations." The potential for job creation in the ICT hovers around a minimum of 1.3 million new jobs and ICT could contribute well above 5% to GDP. Its contribution is about 3.5 at the moment.
But without the right policy framework and willpower, the opportunities for job creation and vista to expand the economy outside of oil revenue will be lost as has been the case in the last 16 years or so. The new APC-led government must manifest the willingness to evolve and implement 'Change' paradigms. They include:
Promotion of local software developers/enterprises and aggressive pursuit of the local content policy to allow local software companies take precedence over foreign providers. In this way, the financial value of the industry is boosted to allow it employ thousands of Nigerians.
Engagement of ICT startups and an aggressive policy thrust to ensure the growth of ICT startups across country; particularly those nurtured by enterprising graduates under private or public sector supported hubs/incubators.
Right policy thrust to foster and encourage the presence of a vibrant venture capital industry which is a pre-requisite to have a sustainable and robust ICT industry. As Barbara James, CEO of Henshaw Partners noted in an ICT Roundtable in Lagos sometime back, Nigeria could spur the necessary venture capital vehicles that are needed in the economy. New sources of capital that can be allocated to venture capital are the pension funds and the sovereign wealth fund. If a culture of 'technoprenuership' must be fostered, then the new government must grab the chance to bring all stakeholders to work together to attract venture capital from local and international investors.
There has to be a framework for strengthening the implementation of intellectual property laws; right owners are too often vulnerable to the risks of having their intellectual property stolen with no respite from the law.
Government through the National Information Technology Development Agency (NITDA) in partnership with state-owned ICT agencies or departments should set up ICT resource centres, digital havens/ICT parks that are provided with fast broadband access and skill development opportunities.
New frontiers market in the online environment must also be pursued aggressively with the right laws, policy and funding. The likes of Konga, etc can be replicated in greater numbers to both expand the window for online trading as well as create self-employed entrepreneurs.
Government must position ICT to be an essential, critical infrastructure; and must invest heavily in the development of ICT skills and capacity among young people taking cognizance of the strictures in the education sector that has made most graduates practically weak and unready for responsibilities in the ICT sector.
A sector pulsating with opportunities
Perhaps, more than any other sector, the Nigerian ICT industry has achieved tremendous growth in the last 14 years and has drawn global attention. The ICT industry contributes 3.5% of GDP, and has attracted well over USD45 billion as investment largely in the telecom sector. That sector alone has expanded from some miserable 500, 000 active phone lines about a decade ago to well over 143 million. Broadband penetration is 6.1%, Mobile penetration 58.50 per 100 people, Internet penetration 22.1 per 100 people, 4.7 PCs per 100 people, 350 registered companies, etc. Interestingly, she noted the glaring absence of data on the number of ICT professionals in the country.
To quote Johnson, broadband penetration is 6.1%, mobile penetration 58.50 per 100 people, Internet penetration 22.1 per 100 people, 4.7 PCs per 100 people, 350 registered companies, etc. The market has expanded beyond basic telephony and desktop purchase to have merchants in subsectors that range from telecommunications, value added services, infrastructure services, equipment suppliers, devices, support services, software, business process outsourcing and call center operations. A whole new sub industry has been created for mobile money, sms based authentication for other industries, etc.
Also important to note is that about 2.5 million jobs have been generated by the sector from 2002 to 2012. Ancillary jobs in other sectors helped generated by ICT hover around 12 million according to the Director General of the National Information Technology Development Agency (NITDA), Mr. Peter Jack. His agency is further working with private sector concerns such as Tezza Business Solutions to open a new vista for skill acquisition in software testing for thousands of Nigerian youths in a software training centre near completion in Lekki, Lagos. This window should be expanded with further government commitment and offshore fund support to get more youths employable with new skills for the today's marketplace.
Nigeria can take a cue from the Mauritius, the island nation in the Indian Ocean. Famous for its luxury beaches and hotels, Mauritius has in the last decade pursued economic diversification, and found new national growth impetus in ICT-BPO [business process outsourcing]. It's rising fortune as a BPO destination has seen it providing unique outsourced services to firms in Europe and Asia in 'finance and accounting, as well as IT application development and maintenance (ADM) support]. ICT-BPO is one of the fastest growing sectors in the country, and contributes about seven percent of GDP.
That sector has the strong presence of global players that include "Accenture, which established a delivery center in 2001 with a single location in the capital and largest city, Port Louis, Orange Business Services, Huawei, CSS Corporation, Ceridian and Infosys. The thriving sector is fast evolving "toward higher value-added services including research and development, software application development (including multi-media and animation), high-tier technical support, financial outsourcing, and business continuity services."
By virtue of its mandate, NITDA must provide the lead for Nigeria's march into ICT-BPO. It must provide cover and urgings for the small number of home based BPO firms and help them to expand their service menu beyond outsourced customer services into much more engaging fields as is the case now in Mauritius, where ICT-BPO engages nearly 50% of the workforce and contributes about seven per cent to GDP.
"Unemployment is one of the major challenges faced by young Nigerians… 23 million out of 40 million unemployed youth are considered to be unemployable….This staggering statistic is often attributed to a weakening educational system including outdated curricula… and a lack of focus on training the youth in certain skills that are required by employers."
"Without the right policy framework and willpower, the opportunities for job creation and vista to expand the economy outside of oil revenue will be lost as has been the case in the last 16 years or so."