IT Edge News, Anthony Nwosu, engages Newtec's Regional Sales Director -Africa Pieter-Paul Mooijman, on operational challenges doing business in Africa. Mooijman believes that connecting African communities through fibre optic cables has its prospect but robust connectivity on the continent hinges on satellite communications.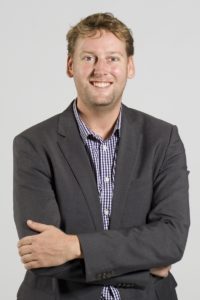 What are the various solutions that Newtec has to offer, and where have they been used in Africa?
Newtec is particularly focused on pushing the limits of spectral efficiency with the introduction of technologies which aim to help Newtec's customers keep up with the insatiable demand for more bandwidth at lower costs. While transmission efficiency is important, reliability is essential. The company's roots in mission critical services, such as TV broadcast and high-speed trunking, means all of our equipment must be built to last. Newtec's solutions aim to address these main challenges in broadcast vertical market. In addition, we cater for cellular backhaul and trunking, consumer and enterprise VSAT, government and defense and mobility offshore and maritime. Talking about products, our offering includes modulators, modems, redundancy switches, frequency converters, gateways, combiners, network optimization units and hubs. Newtec Dialog® is our core solution within the African continent, offering a multiservice platform that guarantees optimal modulation and bandwidth allocation for a wide range of applications. It also makes use of the patented Mx-DMA link return technology which enables services to run more efficiently and reliably than ever before over satellite by combining the best features of MF-TDMA and SCPC technologies. The solution has been implemented in a number of locations across Africa. In September, our partner Quantis ordered a Newtec Dialog multiservice platform to complement its existing satellite infrastructure, giving a more advanced, customized service for its customers. In the first instance, the platform was used to deliver broadband to over 4,000 schools in Morocco, but its flexibility means that there are many further possible applications in the future. We have also extended our relationship with Liquid Telecom, enabling them to expand their service portfolio towards new markets.
Africa has been touted to be one of the favourite destinations for investors. Are African governments doing enough to make African ICT eco-space competitive?
Africa is still a target market for investors, but to prove their willingness governments should provide more assistance to the industry by implementing better regulations. This will improve the regulation and make it easier for new companies and entrepreneurs to enter the market. This will improve the overall competiveness in the region and will fast track the evolution of ICT in Africa.
ADVERTISEMENT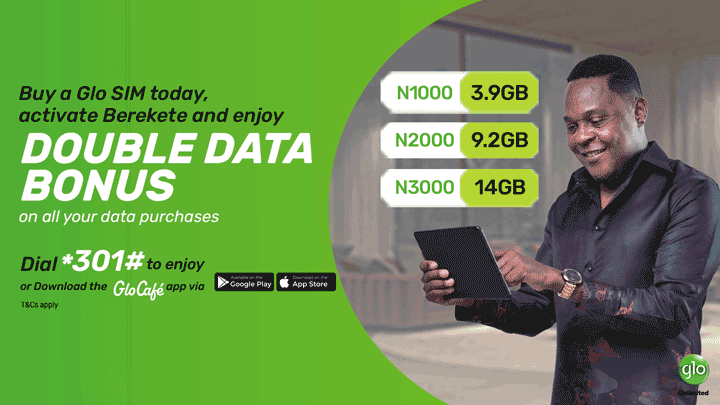 In Africa, everybody is talking about the last mile and the high cost of connectivity. In Nigeria, telcos are laying fibre. Is satellite the way to go or will it be complimentary?
The issue with fibre is that the further from the connection, the worse the quality of the broadband. With approximately 300 million people on the continent living more than 50km from a fibre or cable broadband connection, laying cable will not give them the best possible connection. In addition, it is simply not economically viable or even humanly possible to connect much of Africa via terrestrial means, so wireless technology is often the most effective way to connect people. This means that as Newtec, we see the satellite market complementing the fibre infrastructure by connecting the regions outside the terrestrial footprint and by providing a higher availability to the current network infrastructure by using satellite as a backup.
Is the satellite market shrinking and giving way to fibre for broadband connectivity?
No, not at all as this increasing dependency on connectivity increases the demand for higher speed broadband. This said, it will mean that there will be a requirement for higher availabilities and bigger bandwidth pipes to widen the reach by connecting rural areas to the World Wide Web. This will fulfil the promise of development in Africa, which will have direct improvement on the rural communities in terms of improved education and the economic welfare since many villages will be connected.
One of your solutions is termed "Bandwidth Cancellation (BWC)." How cost effective can this be to African businesses? 
Earlier this year, our engineers used the Bandwidth Cancellation (BWC) technology to set a world record for efficiency, putting 20 Mbps into 2 MHz. The impacts are tangible, with up to 30% extra capacity made available by combining the forward and return transmissions in the same satellite bandwidth. This extra capacity gives room for considerable OPEX savings or deployment expansions by adding services within the same available bandwidth.
Mx-DMA is another solution of yours that looks impressive. What is that?
Mx-DMA – or Cross-Dimensional Multiple Access – is our on-demand and efficient bandwidth allocation. It is a Newtec patented return link technology that enables services to run more efficiently and reliably over satellite by combining the best features of MF-TDMA and SCPC technologies. This technology is perfect solution for backup requirement, cellular backhaul and fibre restoration.
Newtec signed an important agreement with Liquid Telecom – how can this agreement be beneficial to African ICT SMEs /Start ups?
By extending our current relationship, Liquid Telecom will be able to utilize the full benefits of the Newtec Dialog platform to expand its services and offer new solutions thanks to the multiservice capabilities it now possesses. Through this, they can extend their current satellite services to more advanced business-to-business applications and deliver reliable cellular backhaul connections for mobile operators throughout Africa for example.
What are the challenges you face doing business in Africa?
The regulatory and political landscapes are problems that we regularly face in Africa. Difficulties in importing satellite equipment and obtaining communication licenses can lead to delays, and in terms of the political climate, the inherent instability in many areas means that investment is not always forthcoming. Power supply, reliability and efficiency is another issue that blights countries across the continent. While there has been a lot of investment in sustainable and reliable ways of supplying power, there is still much work to be done in this area.
As an organization that offers solutions for traditional and converged broadcast infrastructures (ASI) and IP-based workflows, what are your footprints in the ECOWAS/Nigerian market?
We operate throughout the region through our partners and end customer, with examples being Multichoice, NigComSat and we have recently agreed to implement MENOS (one of our Multiservice Broadcasting – MSBC – solutions) for the African Broadcasting Union (ABU) with it initial phase of implementing this solution in ten African countries.
Consumer & Enterprise VSAT, Government & Defense,                                                                                                                                                                 Cellular Backhaul & Trunking – how can these superb IT solutions be of help to the African economies and how can they leverage on them?
With the multiservice capabilities of Newtec Dialog, a range of verticals are now available in a single solution that is flexible and scalable to the user's needs. What this means in real terms is that customer have the ability to make their mark in high-value markets without the need for additional infrastructure. Going back to Quantis, the capabilities of Newtec Dialog meant that they were recently able to enter the maritime communications market with the technology in place to address multiple verticals within a single platform.
Africa is still lagging behind in the area of digital migration: what's your take on this?
This is indeed the case – most countries in Africa did not make the ITU implementation deadline this year to migrate their analogue broadcasting infrastructure to digital. The reason for the delay is mainly due to high investment cost and the cost that comes with this for the end customer, as they would be required to invest in a new setup box. Most people in rural Africa are not able to afford this, which is holding governments back on this migration.
Finally, do you have confidence in African ICT space?
The market is still very much growing and looks very positive – it is expected to have a major impact on the growth of Africa. By connecting more rural areas, it will increase for entrepreneurship, and they will have global access to information which will fast track growth in rural areas.
"It is simply not economically viable … to connect much of Africa via terrestrial means, so wireless technology is often the most effective way to connect people."
"The regulatory and political landscapes are problems that we regularly face in Africa…. the inherent instability in many areas means that investment is not always forthcoming."