By ANTHONY NWOSU
As mobile telephony tilts to data from voice, there are challenges facing Value Added Services (VAS) aggregators providing a swirl of services from entertainment contents, information to diverse novel service; and also a world of creative spaces for app developers.  VASs represent most of the non-voice services offered by network operators such as SMS.
Mobile VAS is a key component of mobile services in Nigeria and has witnessed a significant growth in recent years.  Oft touted as the future of telecommunications market, VAS operators provide services on the infrastructures of telcos:  MTN, Etisalat, Glo and Airtel. That is where their aches begin from.
VASs are supplied either in-house by the mobile network operators themselves or by a third-party service provider also known as content providers or independent VAS firms. Information Technology industry business intelligence provider, Informa stated that "Nigeria is forecast to grow to $2.01bn by 2014, representing 17.4 per cent of the total African market, while Egypt will grow to $1.76bn or 15.3 per cent of the market."
ADVERTISEMENT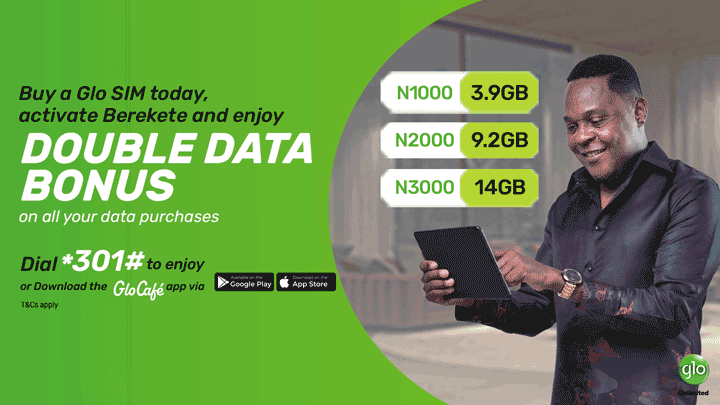 Regulation
Regulated by the Nigerian Communication Commission (NCC), the regulatory bearing for VAS needs to be drawn up to reflect the level playing field theme of the NCC, say VAS operators. They argue that insufficient attention by the regulator on the relationship between incumbent telecos and the new VAS players tend to skew business relationship between the two parties in favour of telcos. VAS license fee is provisionally set at N1,000,000.00 (One Million Naira). The license is for a period of five years in the first instance, renewable on equal terms upon fulfillment of the requirements for renewal which includes but not limited to the license terms and conditions/obligations.
Challenges
Players in the mobile VAS industry complain of being shortchanged by telcos who dominate the entire service stream and dictate what VAS operators get. VAS operators say there is no clear-cut regulatory blue print to decide the relationship between dominant operators who also are c and independent VAS firms who depend on the pipes of telcos to push their own services. "It's not a win-win situation," said one VAS aggregator in Lagos. "The operators take all. You just manage to hang in there. They decide what to pay you. How to pay and when to pay you," he added.
"These complaints do not always measure up to the reality in ground. VAS aggregators want an operational agreement that will favour them at the expense of the telecom operators that carry virtually all the burden," said one senior staff of MTN.
VAS operators say they contend with the twin aches of lopsided revenue sharing formula between them and telcos ; and the rise of spam bulk SMS inspired by convergence technology which allows non licensed aggregators to send SMS to harvested phone numbers outside their own regulatory jurisdictions.
According to sources, "Lack of structure and broad based regulation is one of the greatest challenge and impediment to sustainable growth in the value added service industry,".  This has seen the NCC clamping down on some VAS firms in 2013 tagging them as illegal. Despite the fact that we obtained SMS Short codes license from NCC in 2012 after seven years since our first application, as of today we are still expecting NCC to allocate to us a block of approved short codes which is required for our business operations relative to fulfilling the essence of the license. In the lack of short codes regulation, the provision of SMS short codes services is now at the discretion of each mobile operator who imposes their own operating conditions which are often not favorable for the sustainable development of SMS short codes business."
Industry stakeholder itemized VAS operators' woes thus: "We are currently facing multiple issues among the following: operator's payout for interactive SMS short codes services at premium rate are too low (25% for most of them): the revenue sharing model applicable by each mobile operator to third parties branded VAS is the same as for their own branded VAS, which ought not to be so, as the business model applied is not the same. Operator's tariff for Push SMS short codes services are too high (up to N5/SMS) compared to the Bulk SMS services (less than N1/SMS); very long delay (up to one year sometimes) to receive our payout for premium rated SMS services from an operator; reluctance or refusal of some operators to set up SMS short codes interconnectivity agreement with us."
Also, the proliferation of bulk SMS technology has dented the image of VAS firms. Unsolicited SMS or SMS spam in Nigeria has impacted negatively on growth in the VAS sub-sector. It is worth to note that those unsolicited SMS spam and bulk SMS products are consequential to the growth and development of VAS services. These SMS are provided by international SMS providers at very cheap tariff in the market (less than N1/SMS). It is also urgent to structure the local market of bulk SMS services which is anti-competing with mobile VAS firms' services such as Push SMS.
Nigeria's mobile content market is second in Africa only to Egypt. To leapfrog the market, the key is regulation as it is done in other African countries, says Mr. Ayo Stuffman, MD/CEO of VAS2NET, a dominant player in the industry.  "In terms of regulations, some of these African countries seem to have gotten it right with protecting local content. I expect to see policies from government with the proper framework that all stakeholders involved in the VAS ecosystem will adhere to," Stuffman added. The VAS market is currently valued at $500 million. It has a huge potential to accelerate to $1bn in the next two years. Operators say without right regulation, the industry will not be able to realise its full potential.