ADVERTORIAL
 'Year of the Nigerian Telecom Consumer'
ARE YOU STILL RECEIVING UNSOLICITED TEXTS? DO YOU FEEL CHEATED BY YOUR SERVICE PROVIDER? YOU HAVE ANY SPECIFIC OR GENERAL ENQUIRIES TO MAKE REGARDING CONSUMER'S ISSUES? CONTACT THE NIGERIAN COMMUNICATIONS COMMISSION (NCC). HERE'S A QUICK AND EASY WAY TO DO IT: DIAL THE NCC'S 622 CONTACT CENTRE NUMBER. THE COMMISSION HAS A VERY ROBUST SOCIAL MEDIA PRESENCE. IF ON FACEBOOK, TRY: @nigerian.communications.commission.
This March 2017, the Nigerian Communications Commission (NCC) officially flagged off the 'Year of the Nigerian Telecom Consumer' campaign.
The official launch date of the 'Year of the Nigerian Telecom Consumer' campaign March 15, 2017 coincided with the 2017 World Consumer Rights Day (WCRD) with the theme "Building a Digital World Consumers can trust".
ADVERTISEMENT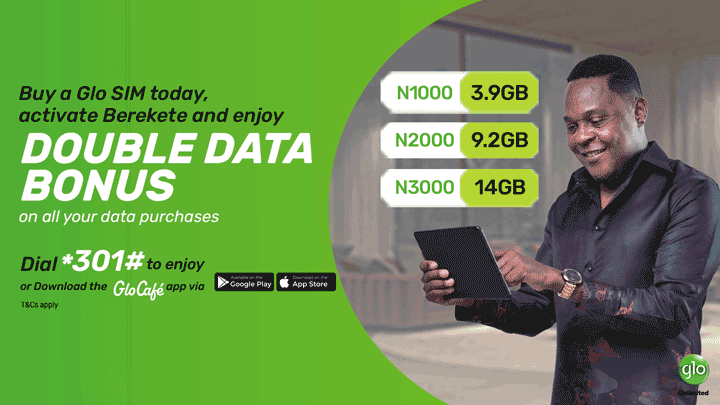 Why do all these matter to the NCC?
Because the NCC cares! The Consumer is at the heart of the Commission's goal to have good quality of service. This is how the Commission sees you as a Consumer:  "The Consumer is deemed to be a major Stakeholder in the Telecoms Industry and define such as any Individual, Corporation, Community or Institution who subscribes to the services of Telecoms Operators."
As a Consumer, the Commission tries to meet your expectations which include:
Access to Robust Services
Affordability of Service
Availability of Service
Transparent Tariff Regime
Redress when Wronged
Compensation when Wrongfully Billed/ Loss of Service
How much do you know of your Rights as a Consumer?
Most consumers do not know of their rights as users of Telecom Services. For instance, Telecom Operators are by law, under obligation, to meet the minimum standard for quality of service (QoS). Consumers who are unhappy with the quality of service from a Telecom Operator may seek redress through the Commission. Many consumers are still not aware of this.
Ensuring Quality of Service (QoS) among service providers so that consumers are not short-changed is one of the cardinal mandates of the Nigerian Communications Commission (NCC).This is expressed in the Commission's testament on QoS (http://www.ncc.gov.ng/index.php?option=com_content&view=category&id=76&Itemid=104) thus:  "The Nigerian Communications Commission is empowered to establish minimum Quality of Service (QoS) standards in service delivery for the telecommunications industry."
'Take advantage of CAB, so that no one takes advantage of you' 
One of the mandates of the Commission is to protect and promote the interests of consumers against unfair practices from their Service Providers. To implement this mandate, the Commission established the Consumer Affairs Bureau (CAB – consumer.ncc.gov.ng/contact-cab/) in September, 2001. The Department is charged with the responsibility to protect the rights, privileges and interests of telecommunications consumers. The motto of the Bureau sums up how important NCC takes the consumer: "Take advantage of us, so that no one takes advantage of you". 
Consumer protection and empowerment is one of the eight pillars of the 8-Point Agenda of the Executive Vice Chairman (EVC) of the NCC, Prof. Umar G. Danbatta. As Nigerian Telecom Regulator, Prof Danbatta has from the onset expressed his commitment to the protection of consumers. This is his statement in 2015 not long after his appointment: "I want to pledge that I will bring to bear, my wealth of experience in tackling the issue of quality of service in order to meet the expectations of the public that we are servicing."
The Consumer takes a central focus in 2017
The "Commission is dedicating 2017 to the 'Welfare of Telecom Consumers." It means issues that affect consumers will take greater priority at the NCC this year. Key components of the Year of the Telecom Consumer include:
Creation of greater awareness on Quality of Service (QoS);
Electromagnetic Fields (EMF);
Do Not Disturb (DND) which consumers can use to stop unsolicited text messages and;
The NCC's toll free line – 622 through which consumers can reach the Commission in cases where service providers fail to resolve their complaints.
Quick Facts on your Rights as a Consumer
In addition to universal Consumer Bill of Rights, telecoms companies operations in Nigeria are obliged under Consumer Code of Practice Regulations, 2007 to do the following for their subscribers and/or consumers.
Provide information on products and services that is complete, accurate and up-to-date in a simple, clear language.
Timely respond to request for information on products and services, and such information must be provided free of charge.
Service Providers are duty bound to provide Consumers with current service arrangements such as rates and terms and conditions for all services on offer to the public. The information must be in both electric and print format and must be available on operator's website and retail outlets.
All Changes in tariff rates and conditions for services must be punctually communicated to Consumers who are expected to make their views and comments on such changes to the Commission prior to the approval of same by the regulator. Any breach of this provision would void such action or actions.
Every approved Tariff rate change must be effectively communicated to Consumers through several channels including electronic and printed formats.
On request, Service Providers must make available to Consumers contract or agreement for provision of services, which must be written in simple and plain language.
Before any service agreement is entered into, Service Providers must provide would-be consumers with a complete description of the service(s) in clear language.
Service Providers are obliged to provide Consumers with information on service quality levels offered, and waiting time for initial levels offered, waiting time for initial connection as well as services areas and coverage.
Consumers! This is your Year
The Year of the Nigerian Telecom Consumer' campaign is an exciting year for Consumers as the Commission is launching a new consumer-awareness programme tagged: 'NCC Consumer Conservation' to hold in all the six geopolitical zones of the country. The NCC Consumer Conservation" is designed to be an interactive session which will provide information empowerment for telecom consumers.