Reltel is poised to take the front line in Nigeria's fiery telecom sector says Vinoo Goyal Reltel's boss to IT Edge in Lagos.
This must be your very first time in Nigeria?
Yes, it is my first time.
Are you conversant with the Nigerian Telecom sector?
I am definitely familiar with the Nigeria Telecom sector because I have been studying this market and I have come to understand that in West Africa this is the most growing and the most optimistic market at this point of time with a growth of almost 191% over the last year's record. It is the most optimistic market at this point in time.
From your background you are very conversant with the CDMA technology. Having being here with Reltel for some time now what are your first impression of the company in terms of the challenges and problems. What are those challenges that you have noticed and you are already addressing?
Having come to Reltel and spent some time here I see there are lots of challenges not only in the market but also in Reltel. First is competition and then the process of restructuring. We are working on that. We will have a new structure in place which will be much more consumer friendly, much more able to respond to market changes.
Reltel has a very interesting history. When it entered into the market, it entered with a bang. Then all of a sudden, things went sour with quality of service at an extremely low point. Making international calls was particularly horrible as you ended up wasting your call credit without any successful call. What will change now that you are here?
ADVERTISEMENT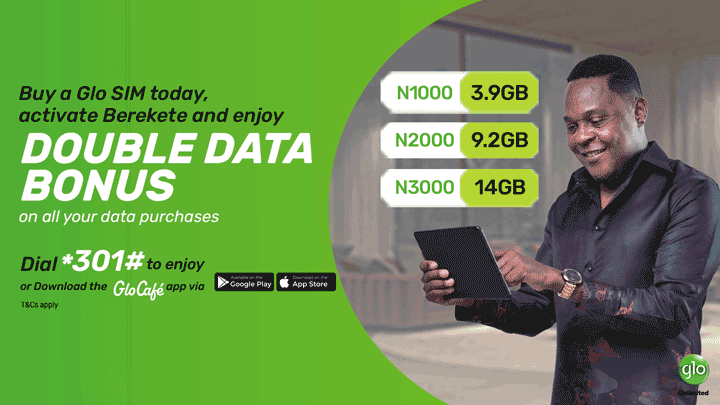 This is a very pungent question. Reltel, has a very good history they started with a bang. Competitors believed, have always believed that it is a company to be reckoned with. But in my own opinion, the fire incident in which they lost their equipment caused the company to decline. The switch automatically went off for about four months and it was basically this, coupled with some other challenges that affected the company. So, in the meantime I think the company is on the right path. The restructuring going on is not only administrative but also technical. We have brought in new equipment, totally new infrastructure that is supplied by Huawei, a Chinese telecom vendor, which is much known in the world and have a very good market share in CDMA technology. In Nigeria I understand they have a very good market share. In India I know Huawei to be very big supplier. We are working now on a totally new state of the art technology. The new system is stable. Now you have better quality, clarity and stability. Now, the people of Nigeria have a good network they can count on. In the next few months, we will definitely change the scenario and we will bury our past problems.
The Nigerian telecom sector consists of GSM and CDMA operators. Now when you look at the competitive terrain how good do you think Reltel will be able to play against other equally strong operators?
Today, if you put together all the PTOs in the market together their share of the market is very low. The market is dominated by GSM mobile operators. The Nigerian telecom market is evolving and at every stage of evolution, some players come, some go. Not all the PTOs, not all GSM operators will be here forever. The market scenario changes. There is always consolidation; there is always disintegration in the market. I think I can compare this market with the Indian market. There are lots of similarities. At a time in India, we had the GSM operators dominating the market. The fixed wireless operators just like the PTO, had very low market share. They are in the group of stagnant companies. The moment they were issued unified licence by government they started doing fairly okay. One could see the statistics in the Indian market in a place where the population exceeds one billion. The moment the market switched over to unified licence there was a great change in the CDMA market. One could see the statistics of growth that was experienced when half of the market switched over to unified licence.
That is exactly what the Nigeria Communications Commission is trying to do. There would be a much better environment for operators with their plans and then it gives room for better competition. I don't see where just ten million people only have access to communication out of about 150 million. We are targeting 13 million subscribers in the next two to five years. But today we have only 10 million phones in Nigeria. We have a long way to go and a big role to play. I think there could be lots of phones when the environment is made a lot conducive. There is still space in the population of Nigeria to absolve stiffer competition. I will see what we can do to bring down the prices, to make it more affordable to the masses; that will change our total market share.
Unified licence paints a good picture of mega telcos but it also sends a frightening signal of the ultimate death for some other operators.
The issue is funding. Does Reltel have access to sufficient funding?
We have in place our partner banks. We have seven steps we are taking which will enable us raise a minimum of $50 million in the next two to four years' time. The document is already prepared. That is on the part of the company and we have other strategies in place. That takes care of some part of funding. Besides that, we are in partnership with other companies who are in operation in their country. We have very big potential operator in India. We are in talks with them and they are doing pretty good in advanced cities. We have a very good strategy and vision for next year and I don't see us having any problem technically or financially.
Before GSM licences were issued years back, there was debate on the superiority of GSM over CDMA or CDMA over GSM. Eventually the NCC settled for just digital mobile licence- a smart way to tell you to use what you want to use. But there is still argument that GSM is quite expensive and CDMA quite cheap. But CDMA operators are not allowed to roam nationally, unified licence is expected to end all that. With CDMA operators roaming does that imply that the cost of talk will crash?
I will answer your question in two parts. The price will crash not only because of technology but also because of competition. Because when competition is allowed the market is enlarged. Although there will be benchmark as there is a minimum level to which it will go but there is definitely a scope to go and they will go down. And secondly the superiority of technology is definitely debatable but I will say GSM technologies have become very stable now and CDMA is still evolving. It has evolved to a large extent but CDMA 2000 IX is virtually 2.5, close 3G. I'm sure the Nigerian market will be looking at that. With the shape of things to come CDMA will be in better place than GSM because people will find the CDMA more economical than GSM.
What subscribers' margin are you looking at?
My network is in three cities Lagos, Abuja and Port Harcourt. The total capacity is about 1.2 million. So, I can have a capacity of four million.
Four million by next year?
No, I don't think its possible next year; maybe in the next two to three years. The total number of subscribers will reach 20 million.
When you look at the Nigerian market and with your experience of the Indian market what are the similarities?
There are many similarities between Nigeria and India. Firstly, in my one-month orientation with all the people around I see a great convergence of the whole process. The market is very good and very big and still very green. In India we made it compulsory for every village to have at least one phone. I'm sure the government will embark on this as well. These are unseen opportunities available in the rural areas so it's left for us to cash in on this and that's what my job will entail in the next few months.