Washington DC, the political capital of the USA, is the venue for this year's Nigeria Diaspora ICT Conference tagged NiDICT 2015. His Excellency (Prof.) Adebowale Ibidapo Adefuye, Nigerian Ambassador to the United States of America is the chief host of NiDICT 2015 with the theme: 'Leveraging on Diaspora Skills-Pool for Nigeria's Transformation.'
NiDICT 2015 is riding on the back of the very successful 2014 edition that held in Detroit, MI, USA. This year's event opens with a Pre-Confab hosted at the Embassy of Nigeria, Washington, DC Thursday 12th, 2015 while the session proper is scheduled to hold at Hilton Garden Inn Baltimore/Homewood Suites,
Hanover, Maryland from Thursday 14th to Friday 15th – May, 2015.
Last year's event was a major opener to the need areas in which Nigerians with specialized skills in ICT and with much enthusiasm about their home country could rally together to proffer way-forward solutions for their home country," said Mr. Akande Ojo, president of Pinnacle Consulting International, and the coordinator of NiDICT, USA.
ADVERTISEMENT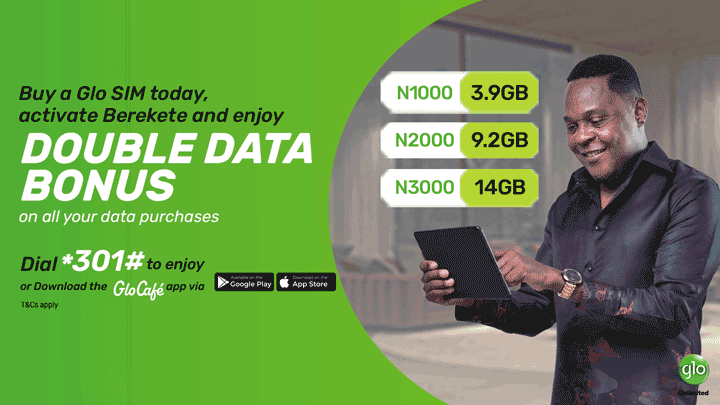 "We are happy to support this noble objective and to promote the cause of Nigeria's ICT sector and its economy as whole though creating awareness on Nigeria's vast potential and also encouraging a synergy between home skills and those in diaspora to advance Nigeria forward as a great country," said His Excellency (Prof.) Adebowale Ibidapo Adefuye.
Over 200 delegates are expected in NiDICT 2015 and the confirmed speakers/attendance list include His Excellency Chief Ojo Uma Maduekwe (CFR), the Nigerian High Commissioner to Canada; Honourable Habib Baba Habu, OON, the Consul General, Consulate General of Nigeria, New York, USA; Mr. Peter Jack, Director General of the National Information Technology Development Agency (NITDA); Professor Kiumi Akingbehin, Professor of Computer and Information Science at the University of Michigan; and Ms. Ngozi Bell, Region III Advocate for small businesses in the midAtlantic states of the USA. Others are Prof. David Adewumi, President, Nigeria Computer Society (NCS); Mr. Lanre Ajayi, President, Association of Telecoms Companies of Nigeria (ATCON); Jelani Aliyu, Senior Creative Designer for General Motors and Project Team leader for the Design of the Chevrolet Volt; Dr. Adnan Shaout, full professor and a Fulbright Scholar in the Electrical and Computer Engineering Department at the University of Michigan – Dearborn; Joyce Rogers Halliday, the founder of the International Association of African Non Governmental Organizations, (IAAN); Professor Samuel Zalanga of Bethel University, St. Paul, Minn.; Dr. Sola Afolabi, Chairman of Baobab Think Limited and Qitech Global Solutions.
The NiDICT (www.nidict.org.) is holding with the support of the High Commission of Nigeria in Canada under the patronage of His Excellency, Chief Ojo Maduekwe (CFR). "This is a commendable gathering of stakeholders in Nigeria, USA and Canada interested in exploring opportunities, fostering trust and building partnerships in the ever growing ICT sector," said Chief Maduekwe. "Nigeria's ICT sector has become one of its major growth drivers. NiDICT aims to encourage a win-win partnership between Nigerians at home and in diaspora to further develop this sector and sustain growth," said Olusegun Oruame, CEO of Knowhow Media International and coordinator of NiDICT Nigeria.
Delegates at the NiDICT 2015 will be focusing on theme areas that include: promoting institutional synergies in human and learning capacities; local content and building multi-stakeholders and multinational partnerships; promoting ict startups/sustaining the future of Nigeria ict economy; cyber security/cybercrime challenges in Nigeria now and foreseeable future; and exploring the potential for BPO outsourcing/software testing. Others are Addressing the infrastructure challenges; closing the broadband gaps- encouraging private sector investment for bandwidth supply; promoting institutional synergies for human capacity building; meeting the human capital need index for the ICT industry; and human capital development; filling in the gaps through diaspora linkages.
The Nigeria Diaspora ICT Conference (www.nidict.org) is a gathering of major ICT stakeholders from Nigeria, USA, and Canada interested in exploring opportunities; fostering trust and building partnerships in the ever growing ICT sector. It brings together decision makers in government, private sector entrepreneurs, professional associations, angel investors and leading lights in ICT across the three countries to provide and share insight on business, technology and development. The NiDICT is promoted by Pinnacle International Consulting LLC and Knowhow Media International –KMI.