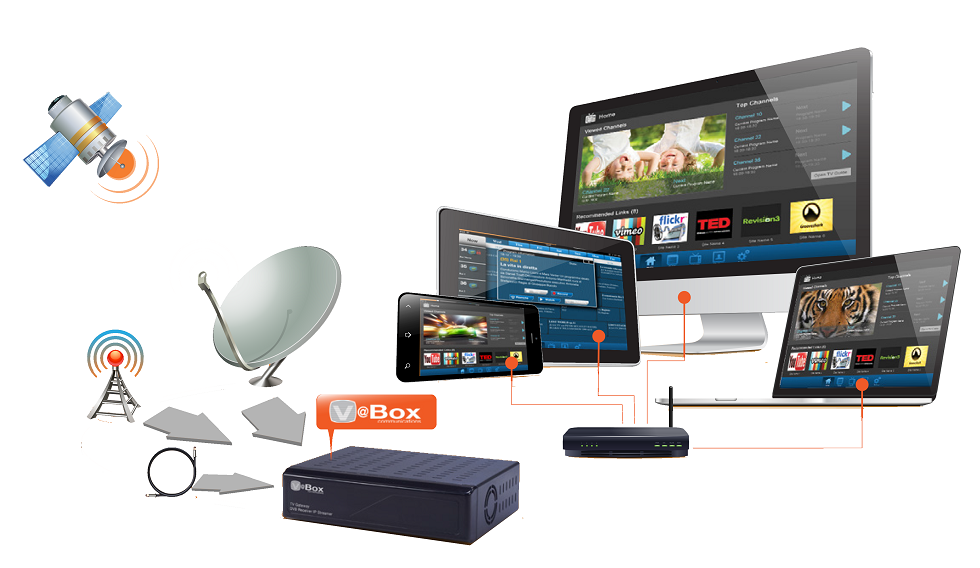 Knowhow Media International Reports – Asst. Writer/Researcher: Moshood Abubakar
All is not well for subscribers of Cable TV in Nigeria. They number over 1,649,000 subscribers in the country as at December 2013 and want a better deal from DSTV, owned by South African MultiChoice. The DSTV subscribers also want regulatory agencies with oversight functions on consumers' rights to call the operator to order. They have written a petition to the Federal Government and demand quick action.
Since its entry, two decades ago, DSTV has continued to enjoy total dominance of the Nigerian pay TV industry. Regarded as a monopoly, DSTV has become a household name attracting subscribers from the low-end and the high-end segments of the market with different packages. The PayTV Company claimed to have invested heavily to the tune of N13 billion since 1994 to beam quality content into Nigerian homes and offices – these investments have also tighten its grip on the Nigerian market leaving little room for other operators.
Monopoly means absolute control and a penchant to leave subscribers with no other options. "That is exactly what we are going through. Getting fleeced and having no regulatory authority to intervene," one subscriber in Abuja complained. On several occasions, DSTV had increased its tariff amidst massive complaints from subscribers. Their defence has always been based on company's operational and ancillary costs which include; content acquisition and development, technical infrastructure, satellite lease, facilities and maintenance.
ADVERTISEMENT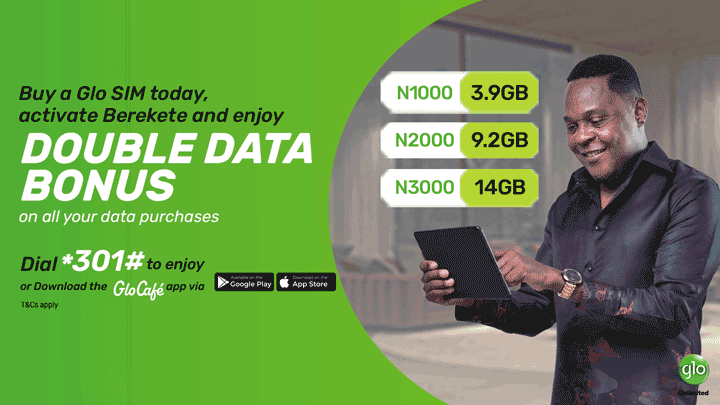 More worrisome for the average DSTV subscribers is the fact that the amount paid monthly is not commensurate with quality of service rendered to them. They worried that a company that has grown its revenue by 20% to about USD3 billion for 2013 in Africa is not seen to have improved on its technology to satisfy its customers.
Subscribers have a litany of complaints they want addressed. Top of the worries is DSTV's present billing system of charging subscribers on not what they consume but on a monthly charge which is not favourable to its Nigerian subscribers. Subscribers are paying more than they use. They want a pay as you go billing system which they believe will enable them get services in line with what they pay as is already the practice in South Africa.
"In Nigeria we are paying for a service we don't get to enjoy. The present situation is only beneficial to DSTV not to the subscribers. Even when you do not view these things for a couple of days, but once your subscription is on, you are paying. We need to emulate the telecoms sector. Before it used to be post paid but after some reforms which heightened competition, the telecoms now boast of per seconds billing," said Olaoluwa Temitope, a DSTV subscriber in Lagos.
In 2012, the Consumers Protection Commission on behalf of aggrieved subscribers held a meeting with representatives from MultiChoice demanding for a pay as you go subscription in Nigeria as its been done in other countries, South Africa included. They also canvassed for some form of compensation to subscribers for loss of transmission signals, usually experienced by them during adverse weather conditions, particularly rainy season.  Responding, the delegation from MultiChoice disclosed that the firm did not have the platform to implement pay-as-you-go system of payment in Nigeria but promised to look into it.
Some market analysts dismissed DSTV as being only profit minded to the point of criminality and blame regulatory authorities for allowing  what one consumer tagged as 'marketplace rascality and extortion.' Pay as you go ought to be a win-win approach to both DSTV and its subscribers and is a sure way to increase subscriber base in Nigeria.  For those people who are not fully based in Nigeria or businessmen who often travel overseas on business trips, pay as you go has strong appeal as many of these people often suspend their subscription, as it is a waste of money to pay for what you don't use.
For DSTV, the idea of compensating subscribers for loss of signals during cloudy weather is also out of it. To the brand, it is a global phenomenon and such does not call for compensation. Hear Segun Fayose, Head of Corporate Communications of Multi-Choice: "the case of the weather affecting cable television networks is not peculiar to Nigeria. It is a global thing which happens even in more developed countries of the world. There is a phenomenon in technology called rain fade. It happens when signal path is blocked by cloud, snow, water or whatever. It is peculiar to the KU technology all over the world. It is a global technology."
But contrary to his view, most pay TV providers in advanced economies have move past this technology to invest hugely in fibre optics which clearly does not experience loss of signal during rainy weather. One of such pay TV providers is Virgin TV owned by Virgin Media in the UK. It is currently UK's second largest pay TV service. With the total dominance of  DSTV in 49 markets in Africa and a subscriber base of over 6.7 million as at March last year, MultiChoice can also do same with its huge profit revenue. Nigeria accounts for a huge percentage of its African market.
One angry Nigerian who subscribes to DSTV services in Lagos and in Johannesburg said the PayTV station needs to be put on line by the authorities.  "In South Africa, DSTV offers free premium viewing during most weekends as an incentive to subscribers. South African subscribers are also allowed to pay for half of their subscription rate instead of opting to a lower package like it's done in Nigeria. Why has such practises not been extended to the Nigerian market is baffling?"
One critic thinks government ought to have a clear policy on encouraging the rise of local entrepreneurs to checkmate likely monopoly of certain services by foreign companies with their vast knowledge of such industry. For instance, while South Africa's MTN now controls 52% of Nigeria's mobile telecoms market, DSTV accounts for over 90% of the satellite payTV market. The attempt by HITV to fight this monopoly sometime back crashed within only two years of trying.
HITV was a Nigerian-grown competitor, HITV promoted by Toyin Subair, a Nigerian business man keened to put DSTV in check.  HITV beat DSTV to win the EPL broadcasting rights and to cause a major stir in DSTV grip of the market.  EPL with the English premiership is a major sell for any satellite TV operator.  But a mix of factors soon connived to throw off HITV from the market. Today, it is out of operation and out of contention leaving the market clear for DSTV.

When Subair entered the fray in 2006, he declared: "the establishment of HITV is to fight the inefficiency, exploitation, poor customer service and stringent subscription payment pattern by foreign operators. This we hope will be replaced with local content, animation of Nigerian folktales and good pricing. " HITV was roundly supported by the then minister of Information and Communications, Mr. Frank Nweke (Jr).
Nweke not hiding his anger with the South African operator asserted: "A situation whereby Nigerians pay the highest rate for Pay-TV services in any part of the world is nothing but ridiculous, exploitative and unacceptable. At N9, 000 per month, which is equivalent of $65-$70, Nigeria is far exploited compared to all other societies where Pay TV exists, that they pay between 5 and 10 dollars monthly subscription."  All that has gone with the wind and DSTV still reigns supreme.
Many have argued that as an indigenous company, the government should have bailed out HITV when it was faced with crisis as was with the bailouts of General Motors and Chrysler by the US government. The presence of HITV would have intensified competition and force DSTV to both reduce its tariffs and be responsive to subscribers.
However, other new players are gradually re-configuring the market with some level of competition inside the PayTV market.  The likes of  StarTimes, MyTV and Montage Cable Network are re-jigging the options for direct-to home payTV.  The changes are gradual but profound. Last year, barely three years in operations, StarTimes subscribers' base hit 1.4 million and that number is expected to grow as the company is preparing to deploy services in all the states in Nigeria. With less than N10, 000 a subscriber can get access to quality content which is not so with MultiChoice's DSTV.  But the South African firm has responded with GoTV aiming to dilute that market segment where Star Times is steadily firming up. Like Star Times, GOTV is a cheap DTH pay TV provider and designed to cater for customers who cannot afford DSTV's subscription rate.
Because of the competition from StarTimes promoted jointly by the NTA and a Chinese PayTV company, GOTV has also introduced recharge card mode of payment for subscriptions and appears keener to respond to customers' needs.  But, as many will still claim, one thing DSTV and GOTV have in common is poor customer services and poor attitude of the company's workers towards consumers' complaints. From investigation, at the time of writing this report, GOTV does not have a customer care unit in Nigeria. Far worse is DSTV. Despite running a 24 hours business with over 1,649,000 subscribers' base in Nigeria, DSTV still could not provide 24-hour customer-care service. It can take to eternity to get a customer representative and each call a subscriber make is duly charged. It is not toll free. This means issues like non-upgrading after payment, non-activation of account after payment, illegal disconnection without compensation and connection failure of DSTV's Mobile Service after payment and others are left unresolved for a long while rendering the subscribers helpless. Some concerned subscribers are already up in arms to demand a change. In a petition to President Goodluck Jonathan, subscribers are demanding a presidential intervention to end the company's excesses. The petition is being championed by Yemi Adeyemi-Enilari, Chairman, Delateur Foundation on whose platform a formal protest against DSTV is being coordinated. The petition was forwarded to President Goodluck Jonathan, The National Assembly and other relevant agencies and individuals to ensure that the petitioners' demands are met.
Subscribers petition to President Goodluck Jonathan
We will like to bring to your attention the utmost irresponsibility of DSTv Nigeria through Multichoice Nigeria, and extorting Nigerians in several ways by same organisation.
If we cast our minds a few years back, we will remember some certain South African companies; MTN Nigeria and ECONET Nigeria (of blessed memory), at the inception of GSM services in Nigeria claimed that 'Per Second Billing' was not possible till a local company by the name GLOBACOM came on the scene and started with per second billing all that as they say, 'is history.'
Since 2008, we have been on several issues with DSTV, even created a Facebook page for people to air their views; https://www.facebook.com/groups/200530886637786/
DSTV Nigeria, through MultiChoice (also a South African company) has for years been extorting Nigerians in Nigeria, and we will like the relevant authorities in Nigeria wake up to their responsibilities and curb and stem the atrocities of this foreign firm in Nigeria in the following ways and for following reasons;
1. Provide Toll Free numbers for customers to use: Customers should not be spending their call credit calling a service provider and been held up for long minutes.
2. 24 hours physical customer service, as their online services are not reliable: on many occasions, when accounts have issues and only to discover that DSTV closed, they cannot be reached and their online portals do not serve.
3. Provide 'Pay Per View' (PPV) Billing Option; this will remove DSTV's tactical stealing of customers' hard-earned money, illegal disconnection (without compensation), and paying them for service they do not and have not rendered (the same benefits we enjoy using 'Prepaid Metre.'
Your Excellency, although there are other issues Nigerians have against DSTV, we will want you to use your good office to ensure that MultiChoice and no other foreign company desist from taking advantage of lapses in Nigeria, thereby trampling on 'your subjects.' We look forward to a speedy action.