Top 50 honours the embodiment of struggle, profound insights, stamina, infectious optimism and triumph in Nigeria's challenging digital economy
The Top 50 was first instituted in 2006 as part of the West Africa Convergence Conference (WACC) both the recognition and conference segments have since evolved to reflect the dynamics of an industry, as it is often said," in perpetual transition."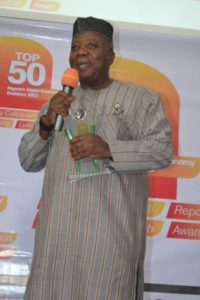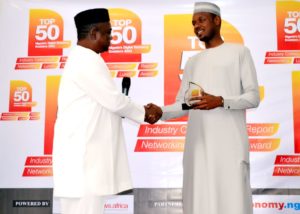 In the last 17 years or so, market players, actors, technology and policy focus have all changed – globally and locally. An entire industry has remained (and will always be so) at the 'whims and caprices' of 'time and tides'. The consequences are often not so pleasant; companies come and go in fortuitous circumstances, industry leaders are eclipsed despite not for lack of deep or strategic planning. What we have learned in looking deep at the industry in nearly two decades is that nothing is exactly predictable.
Many of the players that have come under the lens of  the Top 50 in the past nearly two decades have today, either eclipsed, evolved or remained standing in sobering condition; and in reflection of the mix of challenges that has beguiled Nigeria's ICT/Telecoms, or as is more usually depicted now,  digital economy sector.
The T0p 50 has always focused more on players with degrees of indigenousness in the likes of CWG Plc, Zinox Technologies, data Science Nigeria Ltd, Reltel, Omatek, Interswitch, PFs, SystemSpecs Nigeria Ltd and a host of others all of which are definers of Nigeria's ICT/Telecoms industry.
ADVERTISEMENT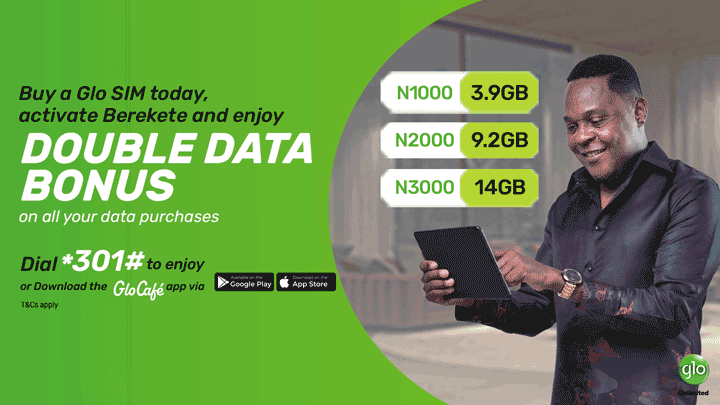 But Top 50 has also focused on companies of foreign extraction with deep-rooted Nigerian presence and quantifiable impact in terms of local skill building and contribution to the local economy. This is the case with the recognition accorded Ericsson in 2008 (See image).
From a multitude of identifiable metrics, the Top 50 does not necessarily benchmark on the largest tech companies by market capitalization; or by sales/net revenue; or by employment size. The team for 2023 Top 50 placed a strong focus on companies, including public institutions that have embraced change, inspiringly handled customer loyalty and retention; despite their size, have demonstrated uncanny resilience, robustness and responsiveness to the challenges and inherent market opportunities in no easy way.
The Top 50 honours corporate entities and individuals, who embody the struggle, profound insights, stamina, infectious optimism and triumph in the extremely challenging but rewarding Nigeria's digital economy sector.
The Top 50 in itself has become an institutionalised agenda (on its own) to identify the industry leaders in general and specific aspects of the market.
The 2023 edition (with a micro WACC) is a coming together of industry players including TechEconomy, TechTV, ITPulse; and TechandBiz.com  led by IT Edge News.Africa, to anchor an appraisal of market perforce, market (indigenous) actors and their response to local and global challenges across industry verticals.
Notably, the 2023 edition of Top 50, the first after COVID 19, opens a new chapter for a general and specific assessment of the industry that will allow for measurements across verticals for Top 10, Top 20, Top 50 and Top 100. Yes! The industry deserves objective valuation outside of benchmarks that edge out top performers who rightly and profoundly reflect deep-growth in terms of real impact across communities and sectors. They are here, today among the Top 50; and we are enthralled by their performances.