Fortune seeking has its aches as lotto promoters have found out. By Segun Oruame
Nothing could have provided an exciting complex mix than a lotto game in Nigeria's stingy economy. With about 80 million of its 50 million people (more than 70% of the population), living below the poverty line, lotto is good visa to 'bliss-land'.
Between the players and the promoters there is a binding lust and an overwhelming intrigue. Big money, heavy technology and weighty legal juggernauts: the name of the game is lotto. It is the new game in towns and large cities where the bug to play and win is fast catching on. You are likely to hear the buzzword, "level go change", pidgin for 'life will transform', 'e fit be you', pidgin for 'you could be the winner', on TV or radio jingles and then read them in large posters and billboards.
Not only are the billboards conspicuous. The age of paper and pen lotteries is over. Nigeria's new lotto promoters are pumping big money into technology to drive the 'game of fortune' and prompting quick money seekers to play with more ease and more speed than they could have done years back. The VSATs are springing up to link scattered locations lotto gamers just as handheld point of sales terminals are becoming more visible in the hands of lotto vendors.
Only last September, the Nigerian National Sports Lottery Management Company Limited (NSLMCL) also conveniently referred to as National Sports Lotteries Limited (NSL) signed a $21 million deal with arivia.com Nigeria to implement, maintain and support VSAT satellite sites across Nigeria in the next five years for the national Nigerian lottery. Rival players have pumped about the same amount to install technology as a competitive edge. Orion Technologies particularly has invested mega million dollars to get its lottery machine moving 24/7 and all over Lagos, vendors with POS terminals are as conspicuous as 'Molue', the heavy passengers' truck for which Lagos transport system is notoriously famous.
That is one reason why lotto promoters are not skirting around the market like peacocks but like lions priming their preys before they go for the kill. They have invested heavily as naturally expect to get returns. "This is not a beauty contest but a wrestling match" one lotto promoter told IT edge in Lagos after a meeting with a rival promoter to seek ways of working together. At stake is a market with potentials exceeding #10 billion in any bad month (even lotto-skeptics think a good month would be in excess of #15 billion). It is big bounty every promoter lusts after.
There are three active players contending for space. They are Motto Technologies, operators of Lagos Lotto and NSL, which runs Lotto Nigeria. None is shifting grounds as each of them gun for a piece of the #10 billion action.
ADVERTISEMENT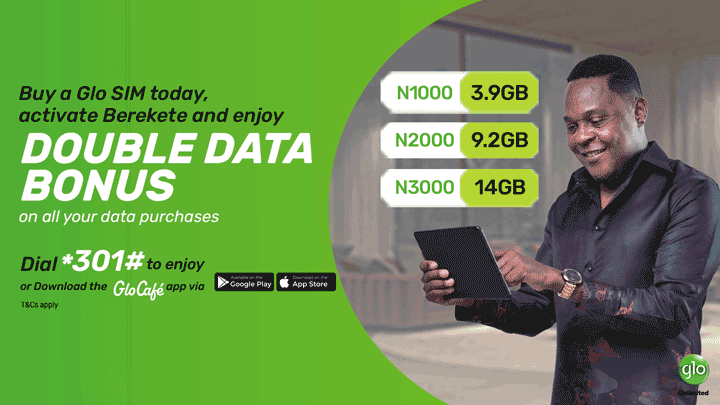 Lotto promoters are convinced that of the 150 million people in Africa's most populous country, 10% of Nigerians would play. This 15 million people make a revenue target any business enterprise would not want to miss; and each lotto promoter would want to have an exclusive grip on the market.
The law courts are inundated with legal suits with lotto promoters wanting to determine if another operator can play. While the courts are kept busy, boardrooms are over spilling with business blueprints on how to win the lotto market. Technology companies are busy deploying solutions in response to juicy contracts won to deploy VSATs, networking solutions, terminals and the likes in what is now Nigeria's lotto war. It is high pitch fever and you could gauge it in the millions of eyes glued to popular TV channels every weekend when the results are announced.
"Everybody loves money", said one Lagos resident. He had played the game once, stayed at home on a Saturday to hear the results and then sighed in resignation when his number combination was not announced. That was in April when the first millionaire for Lotto Nigeria emerged. The winner was a Lagos based fashion designer. When the draws for one of the weeks in July was announced for the Lagos Lotto, one winner who ended up sharing the #150,000 booty with several others with the three winning numbers for that amount said he knew his lotto-addiction had just started. He has his mind on the millions like the fashion designer who walked away in April a millionaire on Lotto Nigeria's ticket.
But making millionaires out of Nigerians is not the ultimate objectives of lotto promoters. Promoters of Lagos lotto have a driving theme to beef up Lagos money chest and help it to achieve financial autonomy. In NSL, which enjoys the support of President Obasanjo, there is a similar theme to energize the financing of sports. Lagos hopes to kit its finance with about a 17% increase in its income when the fortune game peaks. Internally generated revenue in Lagos was only N600,000 in 1999 and has increased to over 3 billion naira. The state is targeting N10 billion by 2007 when Governor Ahmed Tinubu tenure will elapse. As for NSL, the plan is to generate more than #20 billion to promote sporting activities. NSL officials say Nigerians are rich enough to make this target realistic. While there is every attempt to paint lotto initiatives as altruistic enterprises, there is a glaring business angle to it. Lotto owners are not pretending about this and it shows in the battle raging among them for dominance of the market.
Lotto Nigeria has pitted President Olusegun Obasanjo against Governor Bola Tinubu of Lagos state in a complex web of politics and economic interests. The state instituted a lottery suit against NSL, promoters of Lotto, which some months ago were still being denied membership of the World Lottery Association. While the legal battle raged, the state described Lotto Nigeria as an "unconstitutional" lottery project capable of causing heavy financial losses for its own lotto operation. This is illegal. This lottery has no place in Nigeria", Lagos State Commissioner for Communications and Strategy, Dele Alake, told the media weeks back in Lagos.
The NSL is, in turn, battling with Mlotto. It argued that the mobile phone driven lotto enterprise is illegal and contravene the laws, which grants lotto Nigeria the exclusive rights to operate a national lottery service. Both parties have since opened discussions to iron out issues and may head to the court if they fail to hit a compromise. You only need to have a mobile phone to play Mlotto via SMS. Mlotto means mobile lotto. Because GSM roams nationally, Lotto Nigeria says Mlotto is infringing on its 'operational space'. It is asking Mlotto to quit.
While both Lagos lotto and Mlotto are relatively new in the market. NSL that is promoting Lotto Nigeria has a history that is not too pleasant. It first appeared on the scene in 2001 to run sports lottery tickets. It started on high note, paid out a total of #848,400 to 11,597 players in its first four weeks of operations and went broke in 2002, leaving both creditors and lotto winners out of pocket. When it returned in 2004 as operator of Nigeria's first online lottery game, it had many enemies waiting for it. They included the Lagos State government which had already finalized plans to kick off its own lotto service.
The months ahead would determine who wins the marketplace depending on how best one operator effectively uses technology, publicity, legal and business intrigues to overwhelm a rival operator. For Nigerians seeking for lotto fortunes, they may soon realize that not all nets catch fish as many miracle seekers in the motley number of new generation churches inside Lagos have found out.