Tezza Academy has inked a milestone partnership with the Pentecostal Fellowship of Nigeria (PFN) to equip hundreds of young people with software testing and other tech skills.
The new partnership will help to "equip aspiring talents with the technical and soft skills necessary," create employment, job-placement opportunities for the trainees within and outside the country in a way that will address the frightening huge numbers of young talented Nigerians leaving the country in droves now called the 'japa' syndrome.  'Japa, a Nigerian lingo derived from Yoruba word, means "to run away;" to flee abroad.
"We're thrilled to announce a significant milestone in our journey to empower the Nigerian tech industry and foster strategic collaborations. Tezza Academy recently hosted esteemed representatives from the Pentecostal Fellowship of Nigeria (PFN) at our state-of-the-art facility, setting the stage for an exciting partnership," notes the academy in an official statement released in Lagos announcing the new deal.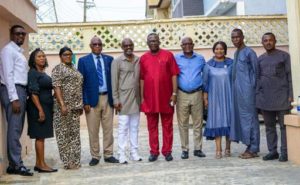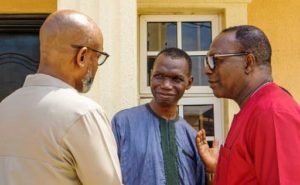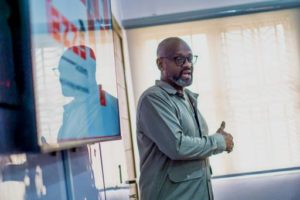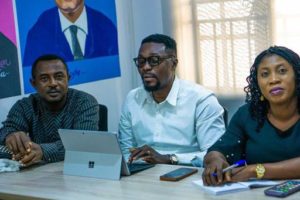 PFN and Tezza teams inside Tezza Academy, Lagos
Partnership is vista to skill up young Africans
US based Tezza Business Solutions with a strong pan-African presence in East and West Africa, set up the Tezza Academy last year to help skill up young Nigerians in much sought after high-skills in the global IT industry and also expand opportunities for skill-gap closing within the continent.
According to the Global market Insights, the software testing market size is valued at US$45 billion in 2022 and is anticipated to grow at 5% CAGR from 2023 to 2032 driven by the surging usage of mobile-based applications.
But Sub-Saharan Africa is still left outside of the surging opportunities particularly for new high-skilled, high paying jobs for millions of its youths.
This is the opportunity we must not miss as a country and as a continent, said founder, Roland Omoresemi during the meeting recently with the leadership and national working committee of the PFN Lagos chapter inside the Tezza Academy in Magodo, Lagos.
The PFN's delegation was led by the state Chairman, Apostle Eyinnaya Okpuonu; Deputy Chairman, Pastor Leke Akinola; PFN State Secretary, Apostle Akindejoye, and State Directors, Pastor Olumide Olugbenle and Dr. Eric Ighalo.
Omoresemi revealed the immense potential for collaboration between Tezza Academy and PFN with "a presentation that showcased the academy's innovative approach to nurturing highly sought-after IT consultants in Africa.
He stressed that Tezza, through its "meticulously crafted curriculum, is able to equip aspiring talents with the technical and soft skills necessary to excel in the rapidly evolving tech industry."
Bridging the gap between talent and opportunity
Adding: "At Tezza Academy, we believe in the power of bridging the gap between talent and opportunity. As such, it is a platform that connects our esteemed clients with the untapped potential of local talents. This fosters growth and empowers individuals to reach new heights in their careers."
During the meeting, Tezza presented PFN with a range of partnership options tailored to suit its "specific objectives and desired level of involvement. The presentation stressed the importance of corporate social responsibility (CSR), and highlighted how PFN, leveraging its extensive network and resources, could support Tezza's mission of developing local tech talent.
On its own, the PFN expressed keen interest in exploring partnership with Tezza seeing the collaboration as an alignment of teams' dedication, passion with a shared-vision of creating a lasting impact nationwide on young people and the tech industry.
Tezza in its official statement stated: "We're thrilled to share that PFN has expressed their enthusiasm and unwavering commitment to exploring the next steps in partnering with Tezza. To delve further into the specifics of the partnership, a dedicated team comprising Apostle Akindejoye, Pastor Olumide Olugbenle, and Dr. Eric ighalo will collaborate with us. Together, we will ensure that this alliance is built upon shared values, mutual benefits, and a resolute commitment to advancing the Nigerian tech ecosystem.
"This collaboration between Tezza Academy and PFN has the potential to shape the future of the tech industry in Nigeria and beyond. With shared vision, expertise, and resources, we can unlock new opportunities, empower aspiring tech professionals, and strengthen the bond between the business and faith-based communities."
Since it first began operation in Nigeria about eight years working closely with the Federal Government of Nigeria, Tezza Business Solutions has built formidable presence in both Kenya and Nigeria with a client list of private sector players including MTN Nigeria, FBNQuest Merchant Bank Ltd, Fidelity Bank, Stanbic Bank, UBA, and Kenya Revenue Authority among others.