By Daser David
Currently, we are incubating a startup at nHub who have started creating traction. I am pressed to isolate this startup out of the many startups at nHub due to the peculiarity of what problems they are trying to solve and the team effort.
The terminus market was one of the biggest markets in West Africa until it was burnt down some years ago. At the time it was operational, it was a place you could get/buy anything of interest. It was the ultimate source of revenue to the state govt.
Fifteen years down the lane, a team of entrepreneur who believed only through disruption can this glory be rebirthed/reawakened are currently running a startup called "Terminus.ng". They are a slight deviation from the conventional e-commerce platforms like Konga and Jumia. They felt since e-commerce is disrupting the traditional commerce, something else that is carefully crafted can also disrupt e-commerce — technology can disrupt technology. So they called it "c-commerce", where c stands for "chat".
Fwangmun popularly called F-boy told me in earnest that c-commerce was not to be a competition with e-commerce. He is of the opinion that c-commerce is a niche on its own that the c-commerce platforms aren't addressing.
He said: "We are focusing on a different market segment of people I usually refer to as the informal consumers".
ADVERTISEMENT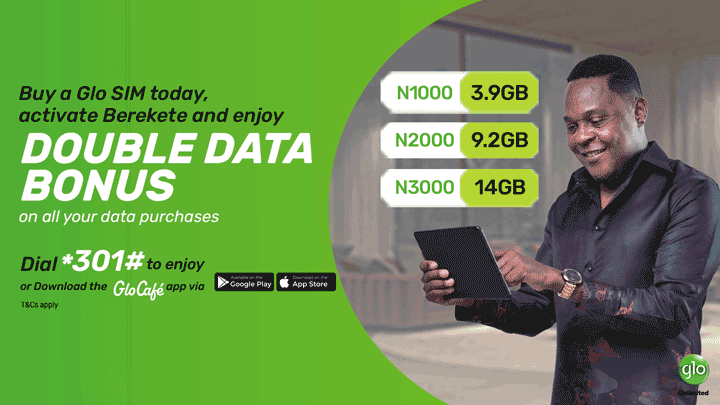 I was awed the very first day I met the team but still in oblivion of what really they were trying to solve and the process they so much trusted to have convinced the loyalty of four hardworking young men to form the team.
You see, e-commerce has tempered with our traditional buying culture which is our love for bargain. Terminus.ng is reintroducing that and also giving buyers the privilege of directly meeting or conversing with their sellers directly that way a mutual agreement can be reached. An exact emulation of the physical buying trend. Fwangmun told me when he sensed my curiosity of wanting to know more.
Terminus.ng has a logistic component that helps in delivery to buyers anywhere that helps in delivery to buyers anywhere within Jos where they are piloting but with a plan of scaling to other local governments and even to other states of the country.
Giving the passion and energy seen in a team trying to have a startup and also based on the viability of their proposition. nHub developers have helped bootstrap a page where buyers can initiate transaction by keying their phone number and an agent gets in touch almost immediately.
"Very simple, just point your browser to www.terminus.ng, enter your phone number and click submit. You will receive an SMS and an agent will get in touch almost immediately through Whatsapp," Fwangmun said during the Next-Economy pitch session at nHub.
The team argued that they are trying to create the best user experience in the new purchasing culture by not having a client to load an entire e-commerce web page before having to search for an item of interest.
"The majority of people in our market segment complained of this experience and even more people claimed they only subscribe to the cheap social pack offered by most telcos" said Victor, the head of Logistics.
"The debate on net-neutrality also applies here, poverty itself or lack of cash to be able to browse any page itself can restrict you of some needed services on the internet. The social pack data plans offered by most telcos means you can only access Whatsapp, Facebook, Twitter and Instagram Only" Victor further explained.
Terminus.ng is solving these problems through the use of common apps like Whatsapp and Facebook messenger by creating a group comprising of the buyer, the seller and a Terminus.ng's agent who monitors and ensures concession is reached and once the item is delivered to the buyer and everyone certified happy, the group is deleted.
Our engineers at nHub headed by Retnan are currently developing a terminus.ng's bot on both Whatsapp and Facebook messenger to make these experience even more superb. I also heard this during the Next Economy pitch session.
You would think that is all, with endorsements already rolling from several government organizations to prove credibility and eligibility, terminus.ng is also helping to solve the problems of cash delivery.
"It is either you meet a long queue at the ATM or the ATM aren't dispensing mostly during the weekends or holidays. Take Rayfield for instance, there are just three ATMs to service a whole lot of people living there" — Palang, one of the ladies in the team said.
Terminus.ng is hoping to serve people who need physical cash at any location within reach.
"Call us when you need cash, our agents will locate you with a POS machine, we will hand you cash while our POS debits you or better still you can do mobile transfer" — Palang concluded.
While all these go on and on without mentioning the flaws and challenges that would hamper their steady growth, i am only but optimistic about the nascent stage of the ecosystem which is barely a year old and the impact that this would create in the entirety of the system rewiring of the thought process of the young people living in this region.
Entrepreneurship is a hard nut, government jobs are more envied in Plateau State such that you are usually alienated as an entrepreneur no matter how successful you appear.
When we lunched nHub as a co-working space in 2015, we hardly found people who were interested. There was a cultural issue, the "mum test" effect doesn't favor entrepreneurship. Parents would rather want their children take up a government job than seed their children's startups with fund.
Fwangmun and his team are walking the talk towards rewiring these cultural phenomenon. He called me some days back to say he is putting up his car for sale to be able to acquire a delivery bike/van for terminus.ng.
While this can be controversial, we all as entrepreneurs have gone through worst decision in the past that have eventually paid off. Just last week my friend Faridah tagged me on a facebook post, see below:
This summarizes a lot of issues that also calls for attention in this part of the world. I will leave it for next post and make sure my mum never gets to read it. However i would love to conclude with a Facebook post by my friend Adewale Yusuf, the CEO of Techpoint in response to the above post:
"In 2015, I had money to buy a car or a land at Ajah, but I invested the money on Techpoint.ng and OneDot Photography respectively and continuing joining danfo. Today Techpoint is getting me an official car and I am still waiting for OneDot to do the same. Investing in yourself and your dream can never fail because valuable people never depreciate" Adewale Yusuf
Daser David  is the Founder/CEO of nHub Nigeria,  a leading technology hub based in Jos.