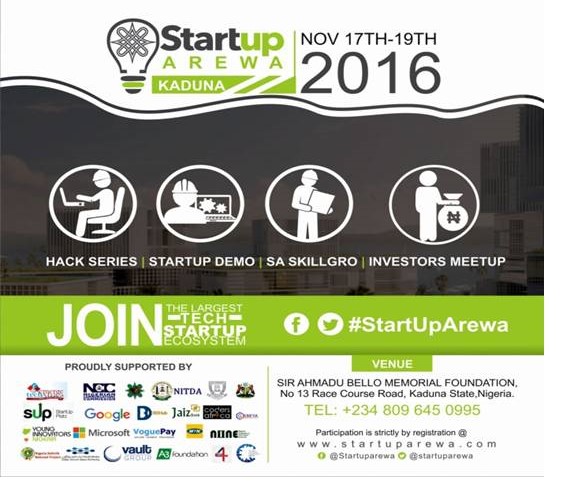 The City of Kaduna will host techpreneurs, tech startups, tech enthusiasts, developers and lovers of technology as they converge between 17th of November and 19th of November2016 at Sir Ahmadu Bello Memorial Foundation Hall, Kaduna for the launch of Startup Arewa and the unveiling of Startup Platz.The Organizers and volunteers of Startup Arewa KadunaSeries have been working assiduously behind the scenes to ensure that this event provides not only inspiration, but the resources required for building and launching a viable, scalable platform.
Startup Arewa is a Tech Startup and Innovation Meetup tour organized by Emerge Tech Africa and Network of Incubators & Innovators in Nigeria (NINE) which focuses on the growth and development of the Northern Nigerian technology Startup ecosystem. In addition to that, StartupArewaParticipants receive invaluable one-on-one time with Stakeholders within the Global Technology Ecosystem and Successful startup founders who will give inspiring speeches and pep talks.
The Startup Arewa Kaduna hack Series program will run for three days;
Day One: 17th November,2016;featuring Startup Clinic/Boot camp and Information Projection forNorthern Nigeria.
ADVERTISEMENT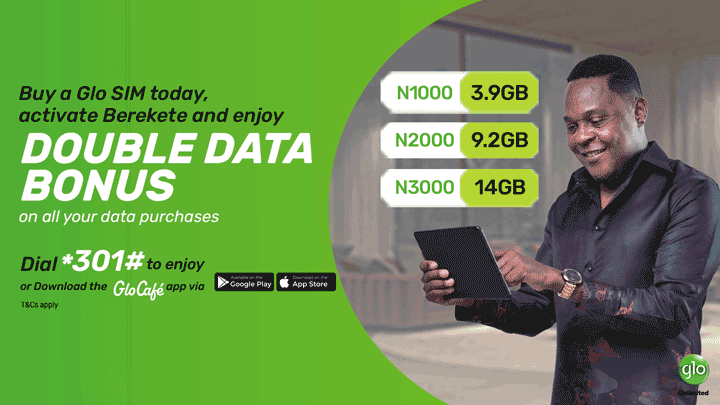 Day Two: 18th November, 2016; Hackathon and Identification of Ideas & Solution to Hacking.
Day Three: 19th November,2016; Inspiring Keynotes, Pep Talk, Pitches, Panel Discussions, Fireside Chats.
Speakers include Dr. Isa Ibrahim Pantami (DG of NITDA), Alhaji Yusuf Kazaure (MD Galaxy Backbone), Dr. Ibrahim B. Dauda (President Vault Group), Dr Bashir Gwandu (Chairman Commonwealth ITU Group), Amb. Daniel Steeves(CEO BDHub), DrShettimaAji Ali (MD Sir Ahmadu Bello Memorial Foundation), AlhajiGamboHamza (Executive Secretary of KADIPA), Mr Abdul Chukkol  (Head of Cyber Crime, EFCC) , Amb (Dr) Aisha AuduEmeje (Founder, A3 Foundation), MsHauwaYabani (MD Abuja Technology Village) , DrAminaSambo (ICT Unit, EFCC) , and many more others.
The event will also unveil "Startup Platz," an online accelerator/incubator. This platform, as well as providing knowledge and services to startup businesses, offers a convergence between startups and investors, with the goal of boosting the development of tangible, innovative solutions that can tackle challenges in Nigeria, provide a nation-wide community as well as monitor the growth impact of this new highly potential ecosystem.
According to the Founder, Mohammed Ibrahim Jega, the program intends to identify over 200 IT startups whose ideas will be grouped and a selection and incubation process for the program champions will be put in place for growth and sustainability.
"This is the maiden edition of the program and it will run for three days during which we will identify, group and profile IT ideas and innovations. Startup Arewa is a comprehensive and structured plan for ICT development in Northern Nigerian Technology Ecosystem. It is a planned and continued community based program that will partner with State governments, ICT industry stakeholders from both public and private sector and the global ICT community whether you are a Techie or just a tech enthusiast,this event is one that you should not miss".
All participants should register on www.startuparewa.com to be part of the Largest Tech Ecosystem. There will be knowledgeable and successful Techpreneurs in attendance to inspire, share and mentor participants.We hope to see you there!