Mr. Arun Naga is the Managing Director of Spice VAS Africa, a digital entertainment distribution firm in Africa. In this interview with IT Edge News, Anthony Nwosu, he discusses how his company is digitally redefining the delivery and enjoyment of Africa's musical contents.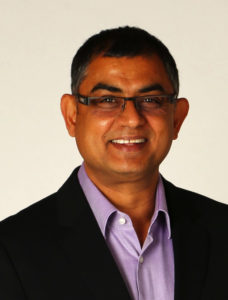 How does the Spice Group fit into Nigeria's VAS market?
Spice works closely with the MNO's in Nigeria – including MTN, Etisalat, and Airtel – delivering value-added services and content to mobile subscribers. Some of our popular services are Mobile Radio and Devotional Alerts. We are now about to launch our music streaming app, Mziiki, which has already proven to be very successful in East Africa.
What's the level of reception since you launched in Nigeria sometimes last year?
Spice has been present in Nigeria for almost five years now, working closely with all the major MNO's. Last year we had launched a new service with Etisalat called Voice Changer. We launched the acclaimed music streaming app Mziiki into Kenya, Uganda and Tanzania during 2014 and introduced South African music into the mix in December 2015. The app will officially launch in Nigeria later this year. To date, we have recorded over 650,000 installs and over 3.3 million visitors to our Mziiki mobi site.
ADVERTISEMENT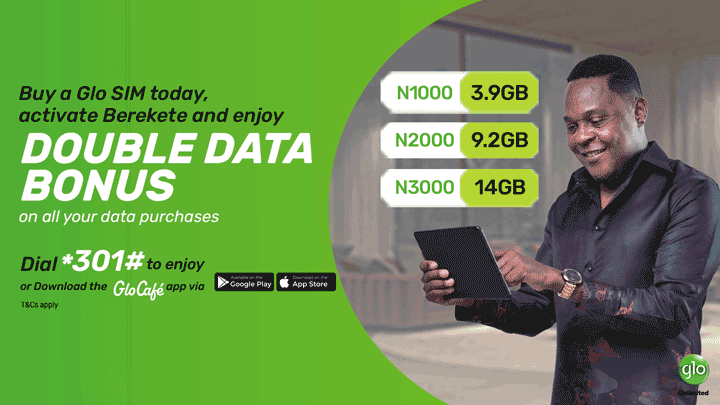 What's your aim this year and what's expected of music distribution in Nigeria?
With our launch into Nigeria, we hope to see an exponential increase in installs and visits to our mobi site. Our launch will introduce a variety of Nigerian musicians into our already wide variety of African music on the app so we look forward to offering new and current users a fresh selection of music to enjoy anytime, anywhere.
What impact can Nigerians expect to see from Spice?
Mziiki Lite offers popular and gospel music to its users for free, supported by ads. Mziiki Premium is a subscription based service which provides its users the ability to download unlimited number of songs to their smart phones, which they can listen to even when they are offline, thus saving on internet costs. The other popular feature of Mziiki is that it enables its users to set caller tunes conveniently through the app, which is a tremendous benefit to the MNO's as well as our Content Partners.
How do you compare to Iroko –  are we to expect a different thing from Spice?
While Iroko is a mobile entertainment distributor, they offer their users a different experience all together (movies). Mziiki is purely a music streaming service. This being said, there are a number of players in this space, but we believe the key differentiator for us are: our physical presence across sub-Saharan Africa which gives Mziiki the unique strength of cutting across borders, and yet remaining very local. We offer an "African Music" experience to our listeners through curated music specifically targeting the communities in each country; on-the-ground content managers in key markets who manually curate Mziiki  (playlists and radios); Mziiki through A&R and content aggregation activities by on-the-ground content managers in key markets; and automatic product refreshment in key markets through sophisticated algorithms   (refreshing the homepages, banners, playlists and radios). We offer a truly "pan-African" experience, while offering a highly localised service should the user so desire. We provide highly relevant and the latest content to each community as well as cross-pollination of music across borders within and beyond Africa.  Mziiki offers the most diverse and largest collection of African music and what we refer to as a "lean back" experience where the curated music delivers relevant content for the listener so every user can easily find the music they enjoy.
What are the challenges you are facing in Nigeria, especially in the area of human capacity and business environment?
While our holding company is based in Singapore, Spice Digital Nigeria is a Nigerian company, active for the last five years. We have an excellent local team taking care of A&R (artists & repertoire), content curation, technical support, and key account management. Being the largest market in Africa, Nigeria offers us the opportunity to scale up our operations quite efficiently.
However, the current restrictions on foreign exchange remittances pose a challenge to us.
Digital content distribution has been a problem in Nigeria due to piracy and government bottlenecks, how are you addressing this?
It is important for Mziiki that we support two audiences in each country that we establish ourselves in; the artist whose music we stream and the listener to whom we customise a streaming experience. We stream only music that is legally licensed to us and therefore all content continues to be owned by the copyright owners. Mziiki's role is to act as a conduit and a curator to help the artists reach out to a wider audience. Users can only download a track from Mziiki if they purchase it or are Mziiki Premium user, and this revenue is shared with the copyright owner.
Nigerian mobile VAS industry is still at infancy with challenges including revenue sharing issues between the VAS firms and telcos – how are you addressing this?
Revenue from the Mziiki app comes in the form of advertising (on the Mziiki Lite version), subscriptions, or full track downloads.For monetisation of content, we treat the artists featured on Mziiki like partners and share all revenues with them – whether advertising, subscriptions, or full track downloads. Of our revenue, 50% is allocated into our Content Pool, which gives back to our content providers (the artists) as per the amount of revenue that has originated from their music.
What direction should stakeholders in the mobile VAS industry take as market evolves?
Over The Air (OTA) services have proven to be highly successful for VAS providers such as ourselves. Moving forward, in line with the changing market dynamics, we would also be exploring OTT services, providing greater flexibility to our users.
What's level of engagement do you have with the Nigeria Communication Commission, Nigeria Broadcasting Commission and the Nigeria Copyright Commission?
As a Value Added Services Company, we register with the telecommunications regulator as well as the copyright societies in all the countries where we operate. In Nigeria, we are registered with both NCC and COSON.
How do you work round the high cost of broadband internet on the continent to keep your service attractive?
This is after you have compared the disposable income of Africans. We encourage our users to enjoy a complete music experience by subscribing to the Mziiki Premium service. While Mziiki Lite might be a free service, it is funded through advertisements and users do incur data costs to stream their music. Mziiki Premium, on the other hand, offers their subscribers a truly "lean back and enjoy" experience without ad interruptions and less data consumption, because they can download their favourite tracks to enjoy offline.
What's your relationship with indigenous artiste?
We work closely with the major content aggregators and music labels in Nigeria. Our role as content managers is primarily in terms of curation of the content, both manually and technically, to provide featured playlists and radios to our consumers. That being said, our A&R team is always open to entering into a direct deal with the artists if there is a mutually beneficial opportunity.
Will you say your service has helped to reduce piracy?
As you mentioned earlier, piracy has been the bane of the music industry for several years. Spice works closely with almost 1500 artists across sub-Saharan Africa, distributing their content on our digital platforms like Caller Tunes, Mobile Radio, and Mziiki. The inherently secure architecture of our platforms eliminates the risk of piracy, and provides new revenue sources to our artists. Not only this, through our channels on YouTube as well as through Mziiki, we enable the artists to reach out to audiences in other African markets and beyond.
"Being the largest market in Africa, Nigeria offers us the opportunity to scale up our operations quite efficiently."
"Our physical presence across sub-Saharan Africa gives Mziiki the unique strength of cutting across borders, and yet remaining very local."