By Aanuoluwa Omotosho
According to Emarketers, re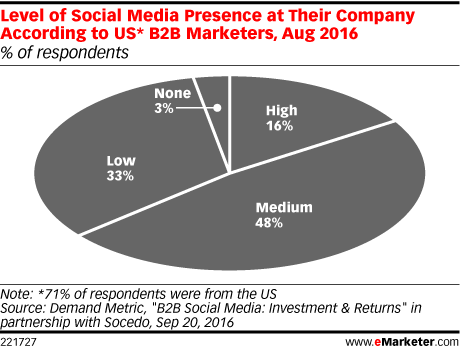 search by Demand Metric throws more light on social media's influence, and the increasing challenges for B2B marketers. Demand Metric discovered that more B2B organizations were relying on social media as a marketing channel even though close to half of the respondents said their organization operated on a "medium" level of social media.
However, many of the same B2B marketers were disappointed with the ROI of social media for goals like increasing brand awareness and generating leads. Only 30% of respondents in Demand Metric's survey said social media had met or exceeded their ROI expectations for driving brand awareness, and just 24% said the same about social media's ability to contribute to lead generation.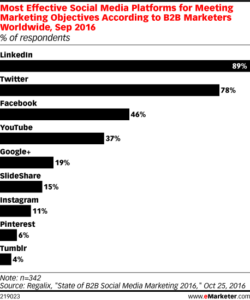 As B2B marketers become more social media savvy, many are finding that certain social platforms are more effective than others based on their goals.  September 2016 survey by Regalix proves that LinkedIn and Twitter were the most effective social platforms for B2B marketers, earning significantly higher marks than other social channels like Facebook and YouTube.