By Mayọkun Adeoti
Python Weekend Abuja brought together tech enthusiasts and leading tech facilitators in Nigeria with the aim of promoting the learning of the Python programming language.
The program was hosted by Code Campus International on 10th and 11th February, 2023 at two different locations across Abuja – American Corner Abuja – Wuse Zone 4 and Code Campus International – Wuse 2, Abuja.
The program was a full package hands-on learning and building with HTML, CSS, Python and Django.
Experienced and professional coaches and mentors from the Python Nigeria Community were on ground to facilitate the learning experience, and also provided the participants with all the relevant learning materials and software.
The event was sponsored by Python Software Foundation, Django Software Foundation and American Spaces Nigeria.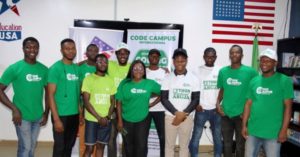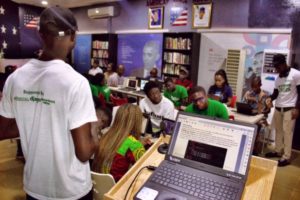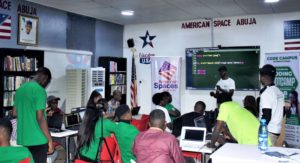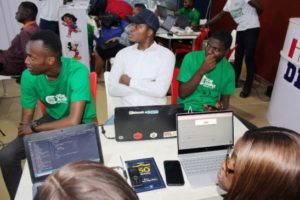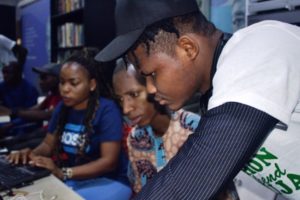 Day 1: Friday
The first day of the highly anticipated Python programming event saw attendees from all over Abuja gathered to learn the basic concepts of Python. The attendees were welcomed by the Code Campus and American Space Abuja Team. The lessons on Day 1 began with an introduction to "how the internet works". This was followed by practical demonstration and coding of web pages using HTML and CSS.
Before the close of the 7 hours training on Day 1, participants were introduced to the Python Programming Language and its many applications in computer and data science.
Attendees were encouraged to join the second day of the program.
The day was concluded with a pleasant refreshment and photo sessions.
Day 2: Saturday
The second day was graced by attendees with high expectations having witnessed a tasteful ground opening the first day. The second day focused more on advanced concepts in Python programming. The practical exercises on the second day were more challenging than those on the first day, pushing attendees to apply the advanced concepts they had learned. The coaches were available to provide guidance and support throughout the day,
Attendees were introduced to web development using Python. The coaches demonstrated how to use Python to build web applications using a very popular Python framework – Django.
Beyond the intensive and practical learning experience, the event also provided an ample opportunity for attendees to interact, connect, and share ideas. The result was a vibrant and dynamic community of Python learners, all working together to push the boundaries of what's possible with this powerful programming language.
Python Weekend Abuja was more than just an event; it is a catalyst for innovation and growth in Nigeria's tech ecosystem.
Key Learning Takeaways:
How the Internet Works
Hypertext Markup Language (HTML)
Cascading Style Sheets (CSS)
Python
Django
IDE (Visual Studio Code)
Collaboration Platform (Github)
Version Control (Git)
Hosting (pythonanywhere)
Python Weekend is an initiative of Code Campus International, an accelerated coding bootcamp with guaranteed job placements, with learning hubs in Abuja and Lagos, Nigeria – https://codecampus.com.ng