Proparco, a French development finance institution, is marking 15 years of operations in Nigeria with a total of USD 1 billion investment to empower micro, small, and medium-sized enterprises (MSMEs).
Since its inception in Nigeria in 2008, Proparco has focused its efforts on partnering with local and pan-African financial institutions, investment funds, growth stage companies as well as startups within the renewable energy, agribusiness and tech space. The goal of these investments is to improve the lives of Nigerians by providing access to essential needs such as electricity and financial services.
Proparco provides loans, equity, guarantees and technical assistance aimed at strengthening its customers' financial capacity or bearing part of their risk. The bulk of its commitments are intermediated via Nigerian banks and investment funds, which finance SMEs and start-ups in key development sectors such as agriculture, healthcare, education, energy, and financial services.
The African private sector is at the core of Proparco's work; of the 2.3 billion euros committed globally by Proparco in 2022, 45% was for businesses based on the African continent. In order to sustain this commitment, Proparco has over the years designed or enhanced various tools:
(i) Digital Africa, a subsidiary that focuses on providing support to high impact digital tech startups ;
(ii) a venture capital activity focused on Africa, and
(iii) Choose Africa, an initiative by the AFD Group which has committed 3.5 billion euros between 2018 and 2022 and supported more than 40,000 businesses and hundreds of thousands of micro-entrepreneurs. This focus is equally reflected in the 2023-2027 strategy, which aims at supporting various players in the fight against long-term challenges affecting food security, inequality and climate.
ADVERTISEMENT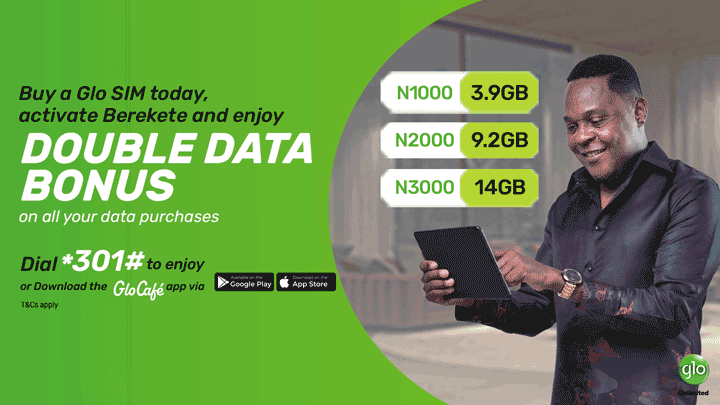 "Africa holds the answers to many of the major challenges of the 21st century and unlocking its entrepreneurial dynamism is at the core of our strategy for the next five years," said Proparco's CEO Françoise Lombard during her visit to Nigeria. "This is why we aim to concentrate a large share of our resources in the continent. As we mark an important milestone in Nigeria, we are committing to support the African private sector more effectively by enabling entrepreneurs to unleash their potential"
Over the last 15 years in Nigeria, Proparco has grown to become one of the prominent partners catalyzing growth in the finance, tech, energy, and climate sectors. Together with its mother company Agence Française de Développement (AFD), the group has successfully supported projects to develop and improve Nigeria's energy infrastructure, including renewable energy and transmission and distribution networks.
For Jean Guyonnet-Dupérat, Regional Director of Proparco in Nigeria: "Nigerian business people are extremely bold entrepreneurs with an unshakable dynamism. Our commitment as financial partners is to build trust and support them with the expertise and financial tools they need to grow beyond their target. Together, we serve one common objective: building a prosperous and sustainable future."
KEY HIGHLIGHTS OF PROPARCO'S IMPACT IN NIGERIA INCLUDE:
In 2022, Proparco and the European Union (EU) supported Nigerian bank, First City Monument Bank Ltd (FCMB), through the financing of a €325,000 technical assistance (TA) program. This program will enable the bank to develop its non-financial services offer, aimed at improving the financial inclusion of local Very Small and Medium Enterprises (VSEs) and women entrepreneurs, and to support them in their entrepreneurial process.
In 2022, Proparco announced a $20M Trade Finance Guarantee Facility for Coronation Merchant Bank (CMB). This will enable Coronation Merchant Bank to establish and deepen partnerships with correspondent banks, thereby increasing access to trade finance in Nigeria.
In 2022, Proparco made a USD 5m equity investment into Ventures Platform, a seed fund for Africa, designed to fill structural gaps by connecting underrepresented communities while improving livelihoods in Africa. Fifty innovative startups will be supported, specifically in the development of IT services (in the logistics, financial, e-commerce, education, transport and health sectors). One such startup already supported is Traction Apps, which develops IT tools for SMEs to manage their payments, sales, invoicing, and inventories, etc.
In 2021, Proparco supported the Nigerian bank FCMB to strengthen its commitment to high-impact SMEs and climate projects. The operation consisted of a USD 35 million loan and a EURIZ portfolio guarantee of NGN 5 billion (EUR 10 million equivalent) to support First City Monument Bank Ltd (FCMB) strategy to serve high-impact SMEs and for climate finance. As a result, FCMB Bank's client A4&T Power installed 1.5MWp of renewable capacity across mini-grids and customized systems for schools, health facilities, businesses, banks and communities impacting more than 100,000 people and creating 75 direct and indirect jobs.
In 2021, Proparco, through the Digital Africa Bridge Fund, funded Metro Africa Xpress Inc. ("MAX") – the largest vehicle subscription platform for low-to-zero emission vehicles in Africa. This was part of the $31 million of new capital injected in the first close of a Series B funding round.
In 2021, Proparco allocated a portfolio guarantee to United Bank for Africa (UBA) to facilitate access to loans for Nigerian SMEs. Proparco's operation will specifically contribute to financing SMEs in the education sector and SMEs set up by women.
HIGHLIGHTS OF PROPARCO'S NEW "ACTING TOGETHER FOR GREATER IMPACT" STRATEGY:
Proparco structures its action globally around a shared vision of three key challenges, broken down in the new strategy as follows:
Acting for a more sustainable and resilient economy
Enabling private sector actors to access economic opportunities and strengthening the resilience of local economic systems in the most vulnerable African economies and regions.
Targeting our financing to have a greater impact on climate change mitigation and adaptation and on protecting biodiversity by helping our clients with their own climate transition.
Acting for greater equality 
Helping to reduce inequalities to support a more just transition and reduce socio-territorial, gender and socio-economic inequalities.