Plateau state recruitment portal https://plsgrecruitment.org recorded heavy glitches hours after it went live due to an unprecedented surge in registrations from job applicants seeking for spots in the civil service.
The recruitment portal recorded huge traffic well above the projection with more than 1, 300 applications received in less than three hours of going live indicating an appreciable level of digital literacy and awareness among applicants.
"A crash is imminent as more applications come in unless the platform is scalable," one expert warned.
The portal provides guideline on filling the application form and requirements for applicants seeking to pursue a career in Plateau state public service.
The recruitment is targeting "qualified persons switching to the public sector or new graduates looking forward to starting their career journey in the public sector. This is an opportunity to climb the public ladder in the Plateau state civil service," said a senior official of the state.
The application portal opened Monday 29th of August 2022 and will be closed on the 8th of September 2022.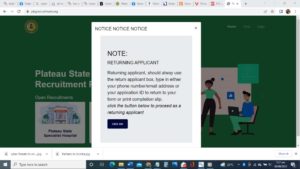 ADVERTISEMENT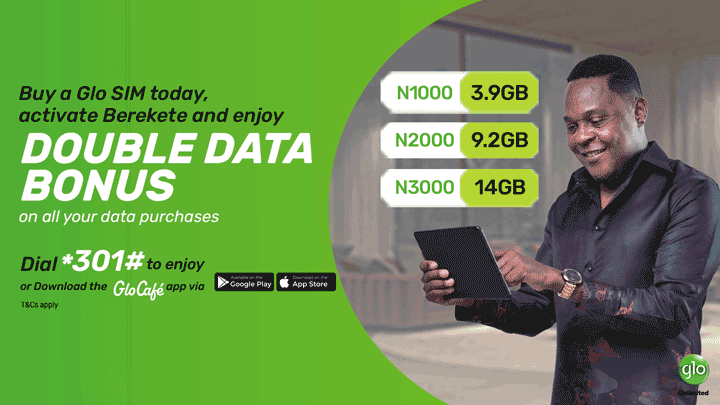 Portal helping to expand tax net
More than offering a platform for job opportunities, the portal is also helping the state to increase the number of taxable adults within its tax net allowing to potentially increase its revenue through ease of identification.
Applicants without Tax Identification Number (TIN) are immediately given generated TIN enabling their applications to be processed for submission,
"What that means is that the state is enabled to generate data on its unemployed adults as well as taxable residents," said another senior official in Jos, the state capital.
Requirements for job application
To apply for a job on the portal, applicants must have a minimum of Five Credits in no more than two sittings in West African Senior School Certificate (WASSCE), National Examination Council (NECO), and General Certificate of Education (GCE). A Credit in English is compulsory. Computer literacy is an advantage as all applicants will go through Computer Based Tests before being shortlisted for the interview.
In addition, a candidate must not be older than 35 years; possess a valid means of identification such as a valid driver's license, National Identification Card, International passport, or a voter's card.
A N1000 (one thousand naira) non-refundable fee is mandatory and payable online.
All candidates who successfully submit their applications will be emailed confirmation slip within minutes.
Government crashing websites
Most government websites worldwide are still Unprepared for traffic surges as it is always difficult to accurately predict citizens' online behaviour in terms of job applications or claims.
In the US, several unemployment websites owned by states governments experienced significant outages as nearly 22 million Americans filed for unemployment benefits in the span of a few weeks during the COVID-19 pandemic.
In 2016, the Nigeria Police jobs portal was overwhelmed with over 800,000 applications as against the projected 100, 000. The portal crashed.