Matters eRising with Olusegun Oruame 
It is three now years since Governor Simon Bako Lalong took one of his most defining steps in bringing young people into governance and politics with the appointment of Daser David as Director General of the newly established Plateau State ICT Development Agency (PICTDA).
PICTDA already had its mandates cut out for it by the Plateau State House of Assembly as a statutory agency. Indeed, it will set precedence as one of the early efforts in northern Nigeria, and perhaps all of Nigeria, to have an ICT regulatory and development agency backed up by an Act of Parliament and not just a patch-thread department in the Governor's Office for doling out favours to loyal party members.
Legislators gave the statutory stamp for PICTDA and the executive went shopping for youth and knowledge. It found one in a young entrepreneur, a political tabula rasa, keen on driving a tech vision around the consensual belief that the future of Plateau is hinged on youth and technology amongst several other factors.
In 36 months, PICTDA has embodied the opportunities, challenges and required steadfastness to make policy-actions drive ICT goals at a sub-national level.
A replica of the National Information Technology Development Agency (NITDA) at state level, PICTDA has had to contend with acute lack of fund even in the midst of multitude of aspirations. But the significant thing is that there is a statutory framework for local and (inter)national engagements of opportunities and partners within the realm of ICT for which Plateau state should be grateful as it quietly, even agonizingly,  navigates the terrains to achieve its mandate in PICTDA.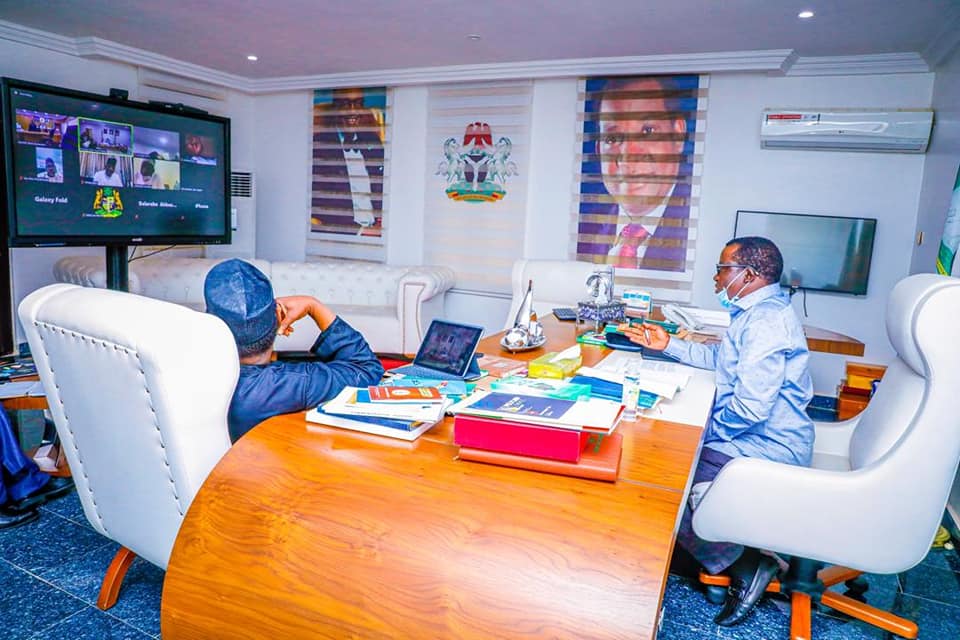 In addition to building tech-capacity in young people, PICTDA is statutorily established to oversee equitable rollout of robust ICT facility throughout the state; encourage adoption of new technologies to increase efficiencies and create positive impacts across sectors, ministries, departments and agencies (MDAs) in the state; foster good governance and control over ICT aided work processes; as well as promote global-best policies to drive ICT-investments in Plateau state.
But perhaps, PICTDA's greatest achievements and in spite of its challenges, to Lalong's credit, will be the unreserved commitment to building ICT capacity in young people and raising the awareness for tech-innovation across sectors and MDAs in Plateau state.
In the last three years, PICTDA has through the Code Plateau built a platform and a brand focused on human capacity development targeting young people. Code Plateau is helping to build an army of techies, soft skill experts expected to find their feet in the digital economy.
The Code Plateau framework has created the exigencies for partnerships and collaborations specifically streamlined to filling skills and job gaps in an innovative way. Many private sector players are increasingly getting enlisted as partners of the Code Plateau. Since it started gaining traction, PICTDA has had its eyes set on the World Bank for possible cooperation to expand the benefits of Code Plateau to more young people particularly the female gender steadily recording a positive rise in interest to seek new careers in ICT.  
The growing success of Code Plateau is an affirmation that: "when there is little or no money to burn, ideas and innovations could be born to drive real growth.
But PICTDA needs support to sustain the Code Plateau initiative as part of the framework for development of ICT as an industry which is vital to the economic growth of Plateau and Nigeria as a whole.
At sub-national level, the PICTDA has inspired and driven policy directions that include ICT compliance requirements to allow the agency effectively regulate IT projects in the state and ensure protection of local IT companies in compliance with the regulations for promotion of local content.
More than ever before, PICTDA has ensured a platform for statewide consultation with stakeholders on IT policy and guidelines helping to raise the pedestal for ICT awareness.
The agency has also provided the bastion for Rural Technology Outreach, a digital education initiative designed to create awareness and offer basic instructions to mass of the people at the grassroots on digital skills and its benefits.
Plateau has an encouraging level of compliance with the Nigeria Data Protection Regulation (NDPR), 2019 – a national data protection guideline for all public and private entities engaging citizens' data in Nigeria. Compliance with the NDPR is a prerequisite to enlist in the global digital economy.
Despite the headwinds, there is a gradual institutional acceptance of ICT in all public MDAs as a way of improving governance, quality of lives and delivery of services to citizens with Lalong as the prime mover of this change. The governor has his vision and belief in young people to thank for this. He is in the same pathway with President Cyril Ramaphosa of South Africa who has consistently expressed his conviction that Africa's future is in youth and technology. For young people to be effctive leaders in politics,  Ramaphosa believes that young people need foundational cognitive skills in science, technology engineering and mathematics  (STEM), the foundational knowledge upon which Code Plateau is built.
Lalong can further borrow some wise-cracks from President Olusegun Obasanjo. The former president told his audience in a recent meet that young people are the lifeblood of Africa's emerging political realm. Two elections in The Gambia and Zambia have affirmed that fact. Young people decided and gave the responsibility for power and leadership to those that eventually won.
In Plateau state, Lalong may have inadvertently made a good mix of those wise cracks in his choice three years ago to carefully foster PICTDA on youth, technology and politics – where political willpower truly matters to making technology and innovation possible.