NITDA's new boss, Isa Ali Ibrahim Pantami begins the tough task of re-jigging an IT regulatory institution in limbo. By SEGUN ORUAME for Knowhow Media & Market Intelligence International – KMMIIL)
The problem with NITDA is vested interest
Isa Ali Ibrahim Pantami, professor of Computer Information System, current director general (DG) of the National Information Technology Development Agency (NITDA) often speaks of himself as a man on a burdensome mission to sanitize the NITDA and get it re-focused.
Like many government agencies in Nigeria, NITDA is often deemed to be a nest of corruption – its immediate director general, Mr. Peter Jack was sacked for graft. The agency has remained under investigative lens for a period covering no less than 10 years with anti-graft agencies sniffing for larcenies.
But Pantami is no less bother with the agency's problem of graft than he is with the challenge of getting NITDA focused on its mandate. For many critical stakeholders, NITDA had lost focus ever since it was created or ever since its enabling law as a regulatory body was instituted by an Act of Parliament.
Created in April 2001 to implement the Nigerian Information Technology Policy and co-ordinate general IT development in the country, the agency got its legal teeth under the National Information Technology Development Act (2007) with which it was mandated to "create a framework for the planning, research, development, standardization, application, coordination, monitoring, evaluation and regulation of Information Technology practices, activities and systems in Nigeria."
Cynics, albeit critics, would argue that none of these goals has featured as an action plan since the agency was created; perhaps underscoring why the Steve Orosanye Committee on fusing government's MDAs (ministries, agencies and departments) recommended, to the shock of many industry watchers, that the NITDA be scrapped or at best, be made a department under the then Ministry of Communications Technology.
What went wrong with NITDA?
Pantami, with a long string of academic works, and essays on fighting corruption; a Muslim cleric – he is a sheik, and extensive lecturing experiences including being a lecturer at Abubakar Tafawa Balewa University (ATBU)  and then a professor of Computer & Information Systems at the Islamic University of Madina, appears to have found the answer. In Dubai in October during the GITEX technology event where NITDA led Nigerian official delegation, Pantami would tell this writer in an aside conversation that NITDA had derailed for pursuit of vested interests.
Last November, at the West Africa Convergence Conference (WACC 2016) in Lagos organised by Knowhow Media International, Pantami would publicly mourned that his predecessors turned NITDA to a contract awarding agency to render the agency ineffective in its core mandate to provide IT advisory services, regulate IT and provide standardization upon which the entire framework of the country's IT ecosystem could be built.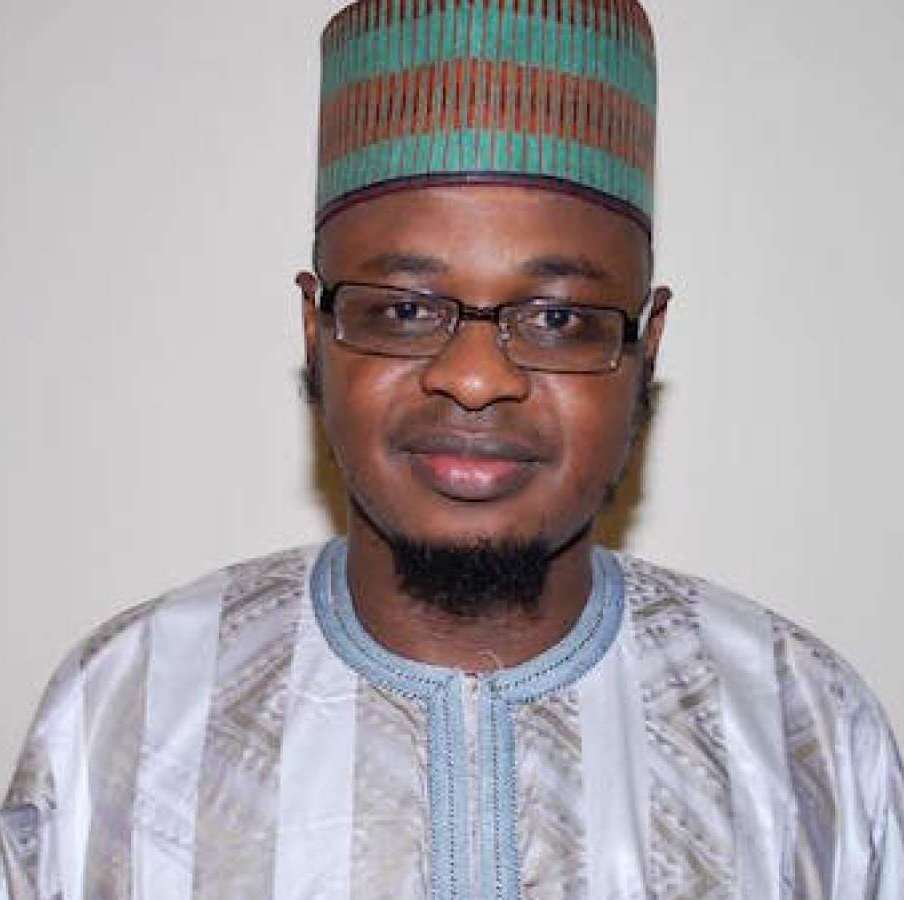 "One of the challenges I am presently dealing with is people come to NITDA, looking for one contract or the other without really giving suggestions and ideas that can help achieve our mandates. What this tells me is that my predecessors succeeded in turning NITDA to where contracts are given to contractors," Pantami told a WACC audience that composed of operators, startups industry associations, and other critical stakeholders.
Salvaging and re-jigging NITDA
For NITDA, these are exciting or unexciting times, depending on which side of the debate you lean on. The agency has a boss that is both engaging, intrusive and non-establishment. A social media savvy with more than 14, 000 Tweeter followers, Pantanmi has been able to engage the industry directly like no other director generals before him. He would be the first DG to drive participation in NITDA's affairs outside of the brick and mortar of his office to make him both accessible and a new-age conversation buff.
Will Isa Ali Ibrahim Pantami PhD be a transformational director general of the NITDA? That has remained his get-up-and-go theme. A complete outsider, untainted by the wrangling within NITDA, he brings with him the raw nerve of a cleric and the intrusive curiosity of a leader wanting to know as much as possible before launching a new era. What will make Pantami transformational? His leaning on technology (social media) to directly engage stakeholders has opened a never before explored pathway for inclusiveness pointing to a new era of engagement. "I'm to lead by learning and therefore open to ideas on how to get NITDA properly focused," he would share with this writer in a private conversation.
He has sworn to re-commit the agency to its core mandate even as he works on a formal roadmap he plans to unveil in the weeks ahead. Also, he has publicly declared that NITDA's new life will be fostered on its core mandate of capacity building, regulation and standardization; and local content. He would aggressively pursue a policy-thrust to build internal capacity of NITDA's workforce so that the agency can follow through with its mandate to regulate IT and ensure technology standardization.
What will this mean? Outside of the Nigerian Communications Commission (NCC), which core mandate is frequency licensing for provision of telecom services and ensuring of acceptable quality of service by telecom services providers, Nigeria IT space has remained completely unregulated because the NITDA had failed completely to implement its mandate: "To develop and regulate the Information Technology Sector in Nigeria." What this means for instance is that while the NCC licensed operators and does handset type-approval to ensure compliance to approved spectrum, the software and hardware quality of the handsets are unregulated. Phone manufacturers and distributors operate in the market at their own whims leaving consumers open to abuse.
In another instance, absence of capacity with lack of focus in NITDA has ensured that banks and ATM operators hold consumers to ransom. Software running ATMs and the entire e-platforms of financial institutions break down at will shutting out consumers to acceptable services because no government agency determines the minimum standards to deliver those services from a technical point of view; and (NITDA) the agency mandated to determine quality delivery of basic standard is not even aware that software testing of such infrastructure is a significant part of its mandate; or even that the routine determination of robustness of IT infrastructures providing services to the general public is at the core of NITDA's mandate.
Within the context of national development and sustainability, he has identified seven key areas of interests as derived from the agency's mandate. They are goals: "regulation; capacity building; local content development & promotion; cyber security; digital job creation; government digital service promotion; and revenue generation."
Whatever steps Pantami initiates to re-jig NITDA is bound to cause both a revolution and a controversy. For an agency in dire need of life and direction, Pantami has no choice but to incite the two. To be shy of inciting both is to be complacent and be entrapped in the 15 years of limbo on which his predecessors had snored on NITDA's potential.
"Pantami is no less bother with the agency's problem of graft than he is with the challenge of getting NITDA focused on its mandate."
"Pantami …. a complete outsider, untainted by the wrangling within NITDA… brings with him the raw nerve of a cleric and the intrusive curiosity of a leader wanting to know as much as possible before launching a new era."