More than 1,500 applications were received from different ministries, agencies (MDAs), Presidential Task Force on COVID -19 and the private sector for the recently concluded Nigeria COVID-19 Innovation Challenge, according to Director General, National Information Technology Development Agency (NITDA), Mallam Kashifu Inuwa Abdullahi.
The NITDA's boss spoke this week in Abuja while answering questions on how the agency is addressing regulatory and other challenges posed by the COVID-19 pandemic.
He assured that the agency remained committed to driving the national agenda for digitisation in line with government's blueprint for a Digital Nigeria. With initiatives such as the Nigerian Enterprise Architecture and Nigerian e-Government Masterplan, IT adoption and investment remain the focus of NITDA, said Abdullahi.
According to Abdullahi, the Nigeria COVID-19 Innovation Challenge was designed to engage stakeholders, particularly young people, to be part of the national solution solving team for COVID-19.
The large number of applications underscored the overwhelming interests by the tech community and other stakeholders to mitigate the impact of COVID-19 as well as turned the pandemic dirt to gold, said Abdullahi.
His words: "We initiated Nigeria COVID-19 Innovation Challenge that brought innovators together to ideate digital strategy and how to contain the spread of the virus and prepare us for post COVID-19 era. During the opening of the challenge, we received over 1500 applications from different ministries, agencies, Presidential Task Force on COVID -19 and the private sector."
Organized by the NITDA through its subsidiary, Office for ICT Innovation and Entrepreneurship (OIIE), the Challenge, is part of NITDA's strategic initiatives to identify and showcase innovative tech solutions that will help in containing the pandemic, cushion its effects, create awareness on measures to prevent the spread and engage stakeholders in discussion. It was opened to Nigerians, both at home and in the diaspora.
ADVERTISEMENT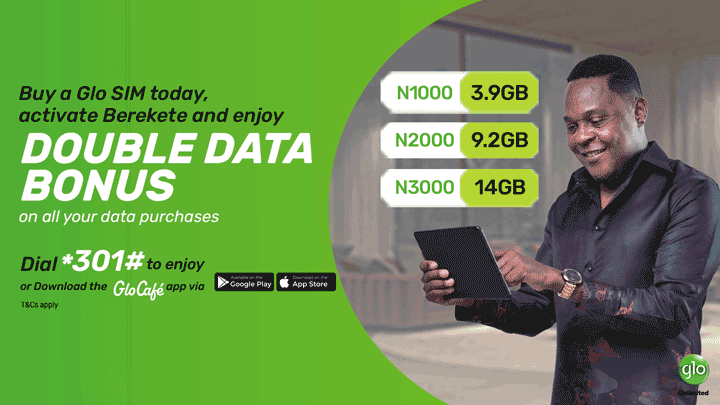 Algorizmi, a patient management solution particularly for victims of COVID-19, was adjudged the winner of the Challenge and went home with the one-million-naira grand prize. Algorizmi allows health managers to properly address the inherent risks of lung damage by ensuring ventilators are properly handled and monitored in situations of rapidly changing lung compliance, and possible collapse. https://twitter.com/faristwits/status/1247602280897155072?s= 19.
The Nigeria COVID-19 Innovation Challenge held as an online innovative challenge set up to meet current global challenges resulting from the Coronavirus pandemic.
The second prize of N750,000 cash went to Smart Disinfection Chamber, smart tunnel which can be used for disinfection of persons entering any location, while the third position with a cash prize of N500,000 went to Myclinic.ng, an online platform that enables users to hold video consultations with qualified medical doctors from anywhere and at any time.
NITDA providing leadership in cross country digitization
Abdullahi stressed that the IT regulatory agency was working to ensure nationwide IT adoption remained on course despite the pandemic; stating that some of the policies the agency has rolled out include Nigerian Enterprise Architecture and Nigerian e-Government Masterplan which are documented to highlight short and long term plan on what NITDA intend to achieve in IT adoption and investment.
"At NITDA, we came up with different initiatives to prepare the way for digital transformation, among others, we have developed and implemented as follows: Nigeria e-government master plan, Nigeria eGovernment Framework, Nigeria eGovernment Enterprise Architecture, Nigeria Cloud Computing Polices, Digital First initiative and Nigeria Smart Initiative Policy Framework. These initiatives have been helping us all during this COVID-19. They will continue to assist us even after the pandemic", he said.
Inuwa, however, noted that NITDA has been clearing IT projects from different Ministries, Departments and Agencies of the Federal Government of Nigeria to ensure quality service is rendered.
He said, "NITDA makes sure all IT projects from MDAs are being cleared by NITDA as stipulated in the law. We check the value for money and local content compliance which aligns with our National e-Government Masterplan. We also conducted extensive capacity building training for MDAs and citizens in general on how to adopt and embrace digital technology."