Managing Director of Mira Technologies, an indigenous software development firm, Mr. Ifeanyi Ifeabunike, chats with IT Edge News.NG, Anthony Nwosu, on the value propostion of local firms and whyit's government's business to promote local enterprises.
What are your core areas of focus at Mira Technology?
Mira Technologies is a computer software company based in Ikeja, Lagos, Nigeria. The company was founded by IT professionals who are driven by the need to provide the best software solutions at the most affordable prices for businesses both in Nigeria and beyond. We develop software for companies in Lagos, Nigeria and beyond, and we believe our software is better because we apply proven technologies in our design, we are part of the system, and we understand their needs. We also work hard to implement features to meet international standards.What we have now is mainly a web application, we moved from desktop application to web applications. We  also do mobile applications. I have software that has been  running in some countries for more than 10 years and I think that the best way to know the resilience of any software is to use it.  Our software applications include finance software and those for the ERP market.
How have you addressed issues of quality and acceptance?
The hospital software is new and we have deployed it only in hospitals.  We deployed this software and we develop this software in-house and it's all Nigerian. This software  with others is locally made. Such as our accounting software, called Axis EDS. The advantage of this particular software is that from a one-man business as well as big organizations can use thesoftware.With this software, a firm can monitor the business dealings in its branches. We have  a client that is based in China and this client monitors the stock from China. With this software, he can monitor the price and even the stocks all the way from China. He can do transfers of goods to another location and the system automatically adjusts  the stocks. We have clients all over. The advantage is handling your business when the CEO is not there. The software can be deployed online and locally.
ADVERTISEMENT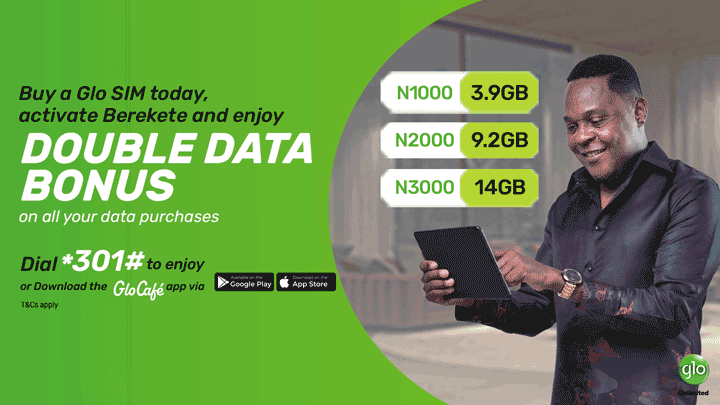 Is local acceptance still  an issue? What is your after sale support?
Nigerians have this mentality that anything foreign is good. This mentality is bad and we are still trying to change this. This is a challenge because people tend to think that if it is foreign it is good. But if it's local, you have to bring the price down, try it and then buy it. These are the challenges. We have to understand that we have to support locally made software. But even then, there are clients that want local software so that when anything goes wrong they can contact us. Some companies still believe in the local products. Generally, this skepticism is a challenge we are all trying to overcome. Here at Mira, after sale or deployment, support is very important and is a critical segment of our business. Clients need to ubderstand that local software producers are very close to the issues as they arise after deployment.
Any sort of support from the government?
I am sorry to say this, I am a person that started this business when I left school; I started writing commercial software in my final year and as an independent business at NnamdiAzikiwe University, and till date, I cannot really point or lay hands on anything government has done for me. I remember a time that I wanted to borrow money from the banks, I couldn't get anything from them. There has been no support from any government agencies. To be honest the NITDA, the NOTAP and SMEDAN I haven't come in contact with them.  I would love to engage them, but as it is now, I haven't engaged them and they haven't reached out to me.
You started writing code in your university days – what will say on the standard of education as it is now?
We are in a big problem, our education system isn't up to date. I told you that I started writing code during my final year in the school. I will not say that it was my lecturers that taught me this. I started writing codes due to my personal interest in software and not my teachers in the university.  From school, I decided that I have an inclination to solve problems with computer and I decided that I can have a business around this. If you want to hire somebody that has just left university to do programming work for you, you might not get the type of personnel you want. They still need training and exposure lacking in school curricular.
Why is Mira Technology different?
We have a vision and we have been in this business for years. I know that most of our clients are convinced to patronise us because we are dedicated to what we are doing. We are committed to our customer in areas of satisfaction and after sales. Our clients and companies we have worked have come to trust and develop confidence in us. This is because we have sufficiently proven that we intend the best for them. We have been able to come out with some products that have been tested over a long period of time and these products serves as testimonials for us.
Are you expanding into ECOWAS region and are you open to investors?
We are trying to reorganize the company and raise some funds. Currently, I have an investor and I am not open to venture capitalist now, but I have an investor who is a close partner and it is somebody I can work with. We are looking towards these expansions, but I think it is one at a time.
What advice do you have for startups?
He has to learn to work  hard. He has to prepare his mind to work hard and be patient. Here, in software development you have to test and test. It is not a place for quick money. For you to make it in the ICT space as a startup, you must bear in mind that the terrain here is difficult and  harder compared to what is applicable in Europe or USA. There  should be a higher level of resilience and you must be sure that you will contend with challenges such as infrastructure, high cost of doing business and electricity. But here, you must work harder than your counterpart in Europe and USA.