Around the world, OpenRAN is being marketed as a 1 to 1 alternative to existing suppliers such as Huawei, Ericsson, Nokia and ZTE. At Strand Consult, we have looked at these claims and in many research notes explored OpenRAN from an emerging market perspective.
Strand Consult has examined critically the commercial opportunities for OpenRAN in developed and emerging markets. The outlook is less than favorable for a variety of reasons.
In connection with making its new report The Moment of Truth: Is OpenRAN an alternative for emerging markets?, Strand Consult has looked at OpenRAN based on the experiences of Latin America, Africa and parts of Asia operators. This note gathers some of the relevant research to make objective and neutral assessment of OpenRAN in an emerging market perspective.
Is OpenRAN the solution to connect the unconnected?
Operators' existing challenges to build mobile networks are only magnified in emerging countries: end users have limited revenue for subscriptions and devices; market structure is likely sub-optimal (regulators have rejected needed consolidation); the governance frameworks to deploy networks may be sub-optimal if non-existent; energy availability and reliability may be a challenge. As such, when a vendor or policymaker comes along promising to reduce operating expenditures by 30-40 percent, it sounds too good to be true, and indeed it is likely false. However, this is what OpenRAN providers say today. However, as Strand Consult documents, not only are these claims untrue, they demonstrate ignorance of the people and challenges in Africa, Latin America, and Asia.
Much of Africa, Latin America and Asia are still 2G/3G markets. Hundreds of millions of people today and in the future will still use phones that only support 2G and 3G. In fact, the most widely used network technologies in Africa and Latin America today are 2G and 3G. Many emerging countries are behind to roll out 4G. This is not to say that operators in Africa and Latin America are not innovative to add 4G coverage on cell sites and base stations that support 2G/3G they try to innovate and upgrade as much as possible. However, mobile operators face certain limitations as much as they try to economize. While policymakers may want ubiquitous 5G, it is still a challenge to roll it out in many countries, to say nothing of the requirements of end users demand for 5G devices and services as a driver of the technology.
OpenRAN and O-RAN require 4G/5G technologies. They are not substitutes for 2G/3G, nor shortcuts to 4G/5G. Next generation networks still require the installation of regular RAN technologies before any OpenRAN technologies can be used. Simply put, OpenRAN does not offer 1:1 replacement for existing networks in Africa, Latin America, and Asia. This means OpenRAN is not a plug and play solution for low-income subscribers in emerging markets. Read more.
ADVERTISEMENT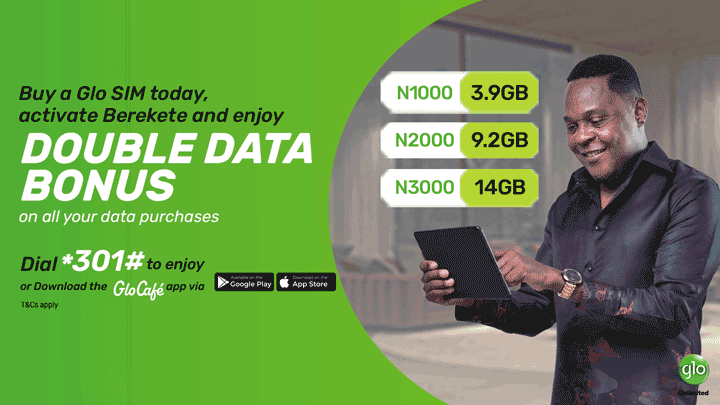 How lack of IT engineers and system integrators challenge OpenRAN in emerging markets
The OpenRAN value proposition is the ability to mix and match different equipment suppliers in a mobile network.  It is a proffered as an alternative to turn-key, end-to-end network solutions, providing lower cost and greater flexibility to mobile operators. However the ability for OpenRAN solutions to succeed is predicated on sufficient supply of interoperable products and the human capital to put them together in a network. The OpenRAN components do not self-assemble. In fact IT engineers and system integration companies are critical to the success of OpenRAN solutions, which can be complicated.
In October 2021, Vodafone said it would hire 7,000 IT workers with the aim of becoming less dependent on system integrators. To put it very simply, the entire industrialized world is crying out for qualified IT people who are not only very expensive but also in short supply.  When it comes to emerging markets, the situation is even more constrained.
Strand Consult's new report The Moment of Truth: Is OpenRAN an alternative for emerging markets? examines the challenges associated with choosing technical solutions from several suppliers and putting them together into a mobile network. Indeed, the premise of the firm is that it reduces transaction costs for a given exchange. Today mobile operators hire a network equipment vendor to deliver a tailored infrastructure solution at a defined level of quality with the overall value proposition of efficient operating cost. OpenRAN represents the deconstruction of that offering back to its individual parts:  the equipment, the know-how, and trust.  However once deconstructed, these elements do not necessarily add up to a less expensive or better solution for the operator. This is particularly an issue in emerging markets where IT professionals are in short supply, as Strand Consult's report explains.
Access to sufficient, highly-skilled workers is a challenge in the developed world, and so it is in emerging countries. There are generally more IT jobs than workers. As a result, IT workers can frequently demand a higher wage than non-IT workers. This is even more pronounced in emerging markets, as skilled individuals will migrate to countries where they can earn more. Strand Consult summarizes the OpenRAN challenge in emerging markets in its report, which includes. Read more.
OpenRAN at Mobile World Congress 2022 – a Review by John Strand
I have attended the Mobile World Conference (MWC) for almost 25 years, interrupted only in the last two by Covid-19. I have attended as the mobile generations have increased from 2G to 5G. Year after year, Strand Consult has provided pre and post reviews of the event.  Here's the archive.
Vendor diversity is the big thing right now, making oneself less dependent on countries like China and large suppliers. It is a complex debate. Given the supply shocks experienced from the Russian invasion of Ukraine, this is likely to accelerate supply chain diversification efforts vis-à-vis China. There wasn't much focus on vendor diversity across the supply chain in Barcelona this year. What was most focused on was vendor diversity in relation to the RAN and that despite the RAN costs making up about 3% of the mobile operators' ARPU.
GSMA worked at MWC hard to put focus on OpenRAN, but industry still grapples with the big challenge that OpenRAN is something operators test and talk about but not something operators buy. If you attended the OpenRAN events at MWC, it was "The Usual Suspects" who reused the arguments they have used for the past two years. We're talking about people who referred to testing agreements with operators as commercial agreements. When you hear smaller players like Mavenir and Parallel Wireless, it is clear that they are panicking that they are not getting the orders that they have probably promised their boards. It is very easy to see through a salesperson who has difficulty achieving the sales results that are expected of him. Read more:
Free report: The Moment of Truth: Is OpenRAN an alternative for emerging markets?
OpenRAN is frequently marketed as a means for operators to leapfrog mobile standards, connect the unconnected, and ensure a safe alternative to Chinese network equipment.
Strand Consult, an independent provider of research in the global telecom industry, investigates these propositions.  Its new free report "The Moment of Truth: Is OpenRAN an alternative for emerging markets?" reviews OpenRAN in emerging markets in the dimensions of economics, innovation, engineering, security, competition, and public policy.  It explores whether OpenRAN is a secure, viable alternative to the prevailing 3GPP infrastructure used by operators in emerging markets and more than 200 mobile operators in 5G networks in developed countries today.
The starting point of the report "The Moment of Truth: Is OpenRAN an alternative for emerging markets?" is the technological development of mobile networks emerging markets. Most emerging markets today still use 2G / 3G / 4G networks and are expected to continue with these standards for some years. OpenRAN solutions are designed for 4G / 5G networks and are not yet viable until operators in emerging markets upgrade their networks, a shift that likely requires that mobile operators invest in spectrum and network upgrades and that customers adopt the advanced devices which these networks enable. While emerging markets may differ on levels of maturity, the viability of OpenRAN in these markets seems some years away.
The report further reviews the claims of security of OpenRAN solutions. It includes a literature review and technical discussion of OpenRAN security. The report security issues like malicious hardware, software and components; data theft and exfiltration; and unethical and illegal business practices. This is important because many Chinese firms are involved in the development of OpenRAN solutions, notably the state-owned China Mobile has a seat on every sub-committee of the O-RAN Alliance, the global organization leading the OpenRAN effort.  More than a dozen O-RAN Alliance members appear on the Entity List of the US Department of Commerce because of practices which run counter to US national security and foreign policy interests. Read more.
The report "The Moment of Truth: Is OpenRAN an alternative for emerging markets?" investigates the claims that OpenRAN will enable mobile operators to leapfrog mobile standards, connect the unconnected, and ensure a safe alternative to Chinese network equipment
The reportprovides the objectivity and transparency needed by decision makers, information which is not readily available in most mainstream outlets. For more than 25 years, Strand Consult has debunked the many myths of mobile industry hype. It has published a many research notes and reports on OpenRAN. See the library.
With its new and free report "The Moment of Truth: Is OpenRAN an alternative for emerging markets?", Strand Consult provides valuable information to mobile operators, executives, investors,and other mobile industry stakeholders.
Contact Strand Consult to get your free copy.
Original Title: You ain't seen nothing yet VII – OpenRAN challenges in emerging markets like Latin America, Africa and parts of Asia