By Agu Collins Agu, Phd
UNLEASH your CREATIVITY with LIMITLESS POSSIBILITIES!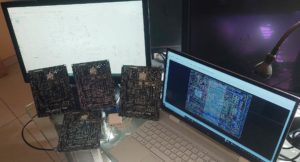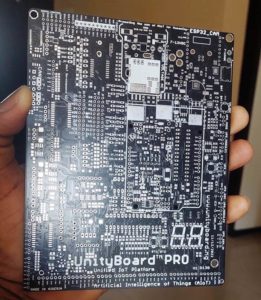 The Unity Board Pro has arrived and here are what it can do for corporate organisations and communities or large urban centres.
Unity Board Pro is an Artificial Intelligence of Things (AIoT) Development Kit and a Unified IoT Platform.
UNITY BOARD PRO – is an integrated operational IoT platform that makes it easy for companies and public institutions to successfully implement the smart infrastructure that a city needs to become a smart city.
UNITY BOARD PRO can execute edge detection, image detection, classification etc by virtue of onboard ESP32-CAM.
ADVERTISEMENT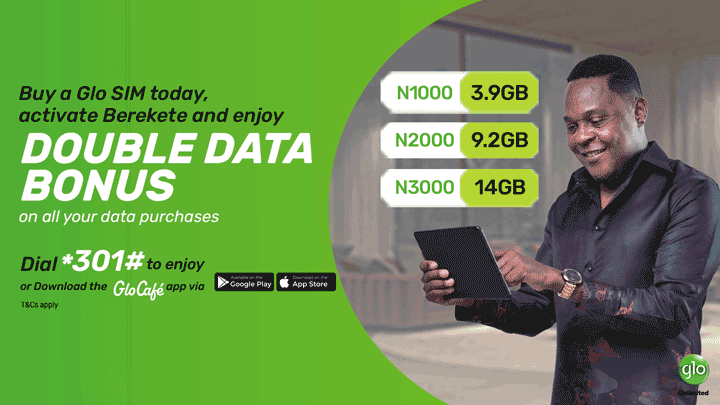 it can also do Embedded AI through gesture detection using the apds-9960 module etc
it also boasts of 16-Channel Robot Servo Control System and Computer Vision.
it also does Grid Monitorng, Ideal for Remote Monitoring of Transformer Nodes by Nigerian Electricity Regulatory Commission (NERC) to ascertain the performance of DISCOs in electricity distribution to consumers and can also remotely detect and locate slanting/fallen electric poles for quick fault localization..
It comes with micro SD Card for data logging.
This board has everything, beat it if you CAN – Controller Area Network also onboard!!
In the coming days, I will be engaged in a process called board bring-up with some startups at td4pai IoT Hub, Kuje.
We will be assembling the Bare board and at the same time, testing and making corrections for final batch manufacture.
I will be providing the full specifications soon.