Knowhow Media International  MARTIN EKPEKE writes
The delisting of Starcomms from the Nigeria Stock Exchange (NSE) may have effectively signal the end for operators delivering services on the platform of the Code Division Multiple Access (CDMA).
Starcomms was delisted after failing to take appropriate steps to regularize their N3.54 billion listing status with the Nigeria Stock Exchange. With Starcomms out, leaving  onlyVisafone to muscle through the challenges, it's the end of an era for a technology thrashed out of steam by GSM operators.
Visafone currently has just two million subscribers in a market of 132 million active mobile telephone users completely dominated by four GSM operators. For a technology that once ruled the market with over a dozen operators, Visafone's 'Last Man Standing' status is not likely to stand the test of time as the market dominance of GSM operators is unlikely to recede in voice and data.
ADVERTISEMENT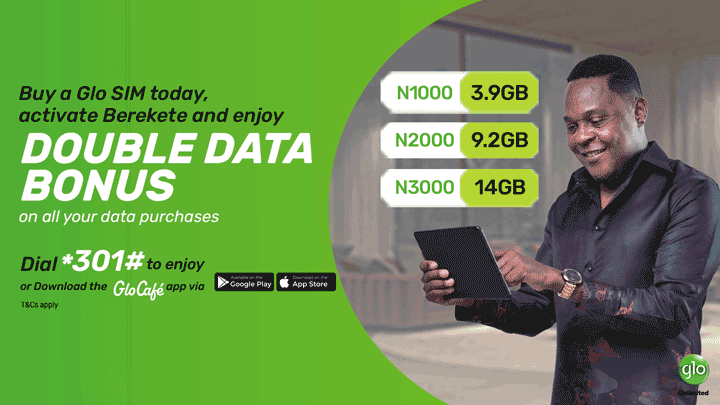 This is worrisome to industry stakeholders s well as the regulator, the Nigerian Communications Commission (NCC), which is lamenting the dearth of fixed lines and CDMA operators, saying it has added a huge burden to GSM network in the country and impacted on negatively on service quality. CDMA operators once had between them, over 10 million subscribers when GSM operators which were introduced in 2012 first opened shop.
But that dominance will shift within months as GSM operators rollout business across cities with national licences at a time that CDMA operators were constrained by their licence terms to stick specific locations. Even when CDMA operators picked up Universal Licence that allows national rollout, the market had already swayed towards GSM operators forcing CDMA operators to be edged out of the sector in instalment. Or better put, to die by instalment. As CDMA numbers shrank, that of GSM picked. Today, the smallest GSM operator, Etisalat has more than 15 million subscribers – clearly more than what all CDMA operators had at their peak.
NCC had at the Lagos International Trade Fair organised by the Lagos Chamber of Commerce and Industry (LCCI said quality of service (QoS) will remain an issue in the Nigeria telecoms sector since subscribers have abandoned fixed lines and CDMA, and have chosen to rely entirely on microwave.
Mr. Tony Ojobo, NCC's director of Public Affairs, told Nigerians at the event that mobile phones are only used during mobility in other countries, but the opposite is the case in Nigeria as mobile phone is everything from offices to homes. "98 per cent of telecoms services in the country run on mobile, including satellite technology, which has proven not to be resilient when there is rainfall," he revealed.
In the last eight years, CDMA operators have continued to show weakening performance, thereby allowing the market to be dominated by GSM companies. A situation some telecom executives have blamed on the pervasive nature of GSM and its allied data technologies such as SMS, GPRS, EDGE and HSPA, saying it is responsible for the decline of CDMA in Nigeria.
Mr. Tomi Davies, former chief operating officer  of Mobitel Limited once predicted, notwithstanding the potential of the future migration of all mobile operators on the different platforms (GSM and CDMA) to the Long Term Evolution (LTE), the existing CDMA networks will continue on a steady decline in market share and revenue.  "CDMA operators are near extinct, since the GSM operators have eclipsed all segments of their operations," he added. Mobitel too has been eclipsed.
Even the data market that is supposed to be the major strength for CDMA operators, has also been taken over by the GSM companies. Figures from NCC show CDMA operators are dwindling in all fronts, out of the over 74 mobile internet users in Nigeria, CDMA operators only accounts for 160,182 with Visafone leading with 158,151, Multilink has 2,031 while Starcomms accounts for none as at September 2014.
The GSM companies take almost all with MTN leading the pack. A breakdown shows MTN has 38.6 million mobile internet subscribers, Globacom follows with 15.8 million, while Airtel and Etisalat have 13.5 and 5.8 respectively.
Now that Starcommes has been delisted by the Nigerian Stock Exchange, it does appear the emergence of three CDMA operators coming together to operate as Capcom has lost its footing also. From all indications, the attractiveness towards Capcom is the fact that Starcomms, which is part of it is a listed company.
The thinking of those behind Capcom is that Starcomms as a listed company will serve as a vehicle that can easily attract investors. What that does is that it makes it open and transparent to investors that are based nationally and internationally. The coming together of Starcomms, Multilink and MTS to operate as one big CDMA operator was a deal touted to be a breather for the embattled sub-sector of the Nigerian telecom space, but more than two year on, Capcom is still battling to take on commercial services.
Even the Nigerian Communications Commission (NCC) had at a time threatened to revoke the licence for what the telecom regulator described as delays in the acquisition of the merged three Code Division Multiple Access (CDMA) operators. Dr. Eugene Juwah, executive vice-chairman of NCC has said, although the regulatory body gave Capcom approval in principle to acquire the three CDMA operators and operate as a CDMA operator, it would not hesitate to withdraw the licence should there be further delay.
This envisaged merger can be said to have collapsed, considering Starcomms' delisting from the NSE. Even the government has also ruled out any intervention in the form of bailout for the CDMA operators. Rather, NCC wants the CDMA operators to buy into the Open Access Model that the commission is proposing for broadband investment if the CDMA operators eventually strengthened their network operations.
The fortunes of the CDMA operators have over the years declined and expectations are that the regulator could provide a possible lift for them, particularly as the industry is entering into the broadband investment phase in the nation's telecoms space. A way out of the quagmire since the option of a bail out seems like a pipe dream is for the CDMA operators to embrace the LTE. This, experts believe will revive them and position them perfectly to be at the forefront of Nigeria's data revolution.
To Ikechukwu Nnamani, the chief executive officer of Medallion Communications, the CDMA operators should leverage on the green data market in Nigeria, as it has become very difficult to compete with their GSM counterpart in the voice market. "When you operate on a low scale in the same industry with people on a bigger scale, you are bound to be at a disadvantage," he added.