Knowhow Media International Reports: SEGUN ORUAME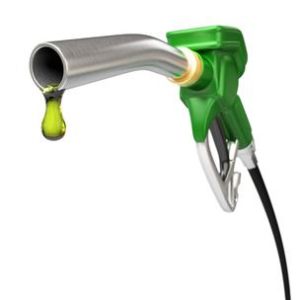 Less than six months ago, oil was trading at $106 per barrel, up from a low of $91 per barrel earlier this year. Today, as we publish, oil is at its all-time low of $60 per barrel in five years. It is likely to crash further as the US, a major importer of crude oil, turns around full circle inches away to becoming a net exporter of crude oil. Thanks to franking technology, which allows the US to increase its production of shale oil and gas. By 2020, the U.S. is expected to produce more gas than it needs.
For Nigeria, after over 40 years of complete dependence on oil export, night has finally, and most unexpectedly come. Planners of Africa's largest economy in excess of $500 billion GDP must begin to redesign the economy outside of crude oil export.  Nigeria faces difficult times ahead and one of the first casualties is the country's currency. The naira simply crashed against the US dollar and currencies of other major countries. That means trouble for Nigeria's import depended economy.
As one analyst puts it: "The drop in global oil prices makes it imperative for Nigeria to urgently diversify its revenue base. There is now a compelling need to unlock the potential of agriculture. With over 84 million hectares of arable land, Nigeria should be a net exporter of food, which should enable the country earn substantial revenue outside oil."
ADVERTISEMENT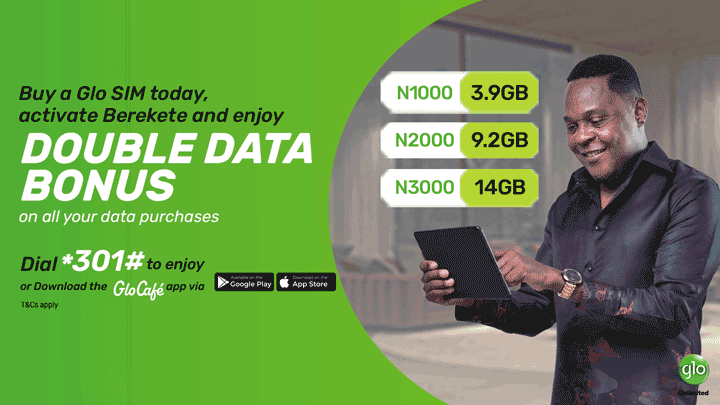 In addition to agriculture, the ICT sector beckons with much potential to create jobs, unlock new services and opportunities.  Sliding oil prices means declining revenue for Nigeria, and other oil exporting nations; and if not quickly checked, exacerbate a brewing economic crisis that underscores the debates on fuel subsidies, and acute infrastructure deficits. In less than 10 years, the ICT sector has grown in leaps and bounds fired by a policy of deregulation and liberalization to become private sector led and an iconic, inspiring turnaround in a telecom sector that was once notoriously inefficient.
ICT is the new game changer. Millions of jobs have been directly or indirectly created in just a decade.  More than $36 billion, all private sector monies, have been invested in the sector alone to cater for a dynamic market that grew from less than 500, 000 active subscriber lines to over 130 million as at November 2014. "The ICT industry has a significant enabling effect on other sectors of the economy, contributing a combined 2.56 % of added value. This is apart from direct contributions of 10.44% to 2013 GDP," to quote a recent statistical breakdown of the sector's performance by the Minister of Communication Technology Dr. Omobola Johnson. Nigeria's ICT sectorial contribution to GDP for Q3, 2014 stands at an encouraging 9.58% in real terms.
Moving from oil to other sectors carries its own challenge. You could liken Nigeria to a spoilt kid who now an adult still uses the feeding bottle to feed. Oil revenue has been massive but recklessly managed. Nigeria simply pumped oil and the US, its major buyer simply bought. One writer notes: "At its peak (in February 2006), the US imported 1.3 million barrels per day (mb/d) from Nigeria. By 2012, Nigeria was selling only 0.5m b/d, but was still one of the top five suppliers to the US. In early 2014 this tailed off to around 100,000 b/d and, in July 2014, Nigerian oil exports to the U.S. stopped completely.
"Despite this Nigerian OPEC production has not dropped as four Asian countries have expanded their Nigerian purchases. China, India, Japan and South Korea, have been responsible for the consumption of about 42 percent of Nigeria's crude oil exports in the first eight months of this year. Forty-two per cent or 819,000 b/d of Nigeria's crude oil output was taken up by them. The biggest of all was India which imported Nigerian oil during January-August 2014 by 37 percent above a year ago; and average of almost 367,000 b/d.; China has expanded its Angolan crude imports, partially relieving the pressure on U.S. reduction of Angolan imports." But this is only a midterm way-out as these Asian markets are known to be very price sensitive and in addition, are spending billions of dollars to discover oil in their backyards. Many are wont to follow the US example soon. What this means is simple: There is no future for an economy that thrives on oil export.
The country's economic planners are already worried. To quote a source: "At a recent Senate committee session on the Medium Term Economic Framework (MTEF), which serves as a basis for the preparation of the estimates of revenue and expenditure for the annual budget, Mrs. Ngozi Okonjo-Iweala, Finance Minister and Coordinating Minister for the Economy, admitted that the Nigerian economy was facing challenges on account of the oil price drop. To put it succinctly, the Nigerian economy is facing serious crisis as a result of the drop in oil revenue due to slowing global demand and the rise in US shale oil production.
"Further price drops may result in further difficulties, considering that our 2014 national budget is predicated on a benchmark of $77.50 a barrel and daily production of 2.39 million barrels." The activities of crude oil thieves and oil pipeline vandals are also making it more difficult for Nigeria's output.
For many stakeholders, as the engine of Nigerian prosperity, the oil and gas industry slowly fades away and loses its role as a key exporter of crude and LNG to the world market, it's time to replace a fading engine with a new one. They want more focused on ICT.
Nigeria must contend with the big issues that hover on its economic and political destiny. What next in the post oil export years? And when best to ignite a new engine. As most analysts would say. The time to ignite other engines is now.
A report by the Knowhow Media International (KMI) on 'Making Nigeria Relevant Beyond Crude Oil Export' states: "Oil is gone as a strong economic attraction in the global market. The time to refocus and thicken the gains of the telecom sector to become a major economic driver has come." With its huge population, Nigeria offers vast 'greenfield' opportunities for the service industry including telecoms. Here's how Omobola's presentation at the ITU World, Doha, Qatar, looks at it: "Of all the African markets, investors believe Nigeria offers the best overall prospect for investment returns over the next 3 years.FDI projects in West Africa grew at a CAGR of 27.7% between 2007 and 2013, the strongest growth on the continent. Nigeria is the gateway to regional West African market (ECOWAS) – 15 West African countries. Nigeria makes up 60% of ECOWAS' 300 million population. Nigeria accounts for about 71 % of ECOWAS GDP and over 50% of the region's manufacturing capacity. Together, the 15 member countries of the ECOWAS have a population in excess of 300 million, with Nigeria alone accounting for more than half that figure."
All of the sub-sectors in the telecom industry are pulsating with opportunities.  Once known only for voice and SMS services, the sector has since evolved to include financial, online applications and retailing vistas among others. Take the online retailing sector for instance, "by the figures quoted by the country's Minister of Communications Technology, Dr Omobola Johnson, at the just ended ITU World in Doha, Qatar, the sector has grown from 1000 orders per day in 2012 to an average of 15, 000 per day in 2014 with a potential for over 300, 000 orders per day. The online retail sector currently employs over 15, 000 jobs. The market value in terms of sales/size grew from $35 million in just 24 months in 2012 to $550 million to become one of the fastest growing sector. Its potential market size at early to mid-maturity is touted at $10 billion."
Many opportunities are yet to be unlooked owing to the dearth of broadband. A new policy and incentives to encourage providers of these infrastructures known as Infrastructure companies (Infracos) should open a new chapter for investors and consumers in the sector. In all, while the value of the oil sector sinks in the months and years ahead; contrastively, that of the ICT sector will expand in gains.