The new optical transport network will enable Liquid Intelligent Technologies to provide massive capacity to enterprises, hyperscalers and mobile operators
Nokia is deploying a first-of-its-kind network connecting subsea landing station in three countries to create a digital highway
The network will transform Africa's digital infrastructure to allow enterprises to thrive in the growing digital economy
Nokia has announced it was selected by Liquid Intelligent Technologies to deploy a next-generation optical transport network connecting Kenya, Uganda, Rwanda, Democratic Republic of Congo (DRC), Zambia, Zimbabwe and South Africa. As part of the agreement, Nokia is deploying a first-of-its-kind terrestrial network connecting submarine landing stations in Kenya, South Africa and DRC to create a highway with the potential to handle massive traffic across the Sub-Saharan African continent.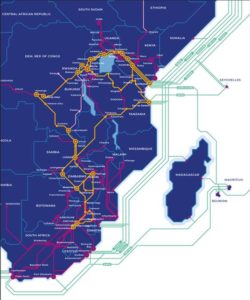 As part of the agreement, Nokia is deploying 145 nodes of 1830 Photonic Service Switch (PSS) in the seven countries with a total design capacity up to 12 Terabits per second. Once launched, the new, advanced optical transport backbone will enable Liquid lntelligent Technologies to address the growing demand for capacity and deliver submarine traffic to landlocked countries at an affordable cost.
Liquid lntelligent Technologies' new optical backbone covers the sites with a colourless and flexgrid ROADM network for improved agility and flexibility. The Generalized Multi-Protocol Label Switching (GMPLS) feature of the new optical transport network will help reduce network disruptions by enabling automatic rerouting to alternate paths as needed.
Shahzad Manzoor Khan, Group Chief Technology Officer at Liquid Intelligent Technologies, said: "Internet giants, established cloud service providers and other mega-organisations are demanding hyperscale data centres that can support high levels of performance, spikes in demand, and redundancy while enabling massive availability. Our new terrestrial fiber corridor is the first of its kind in Africa in terms of distance and capacity. We are thrilled to partner with Nokia on this prestigious project which will transform Africa's digital infrastructure and propel the region's economy."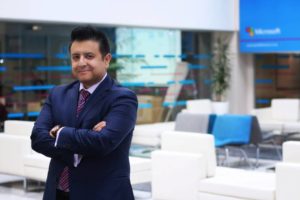 Rajiv Aggarwal, Head of Central East and West Africa (CEWA) Market Unit at Nokia, said: "Nokia's next-generation optical network will enable Liquid Intelligent Technologies to maintain its leadership position and emerge as a preferred partner of organizations requiring massive capacity. We are delighted that our technology and expertise will help Liquid Intelligent Technologies provide the best-in-class digital infrastructure to Africa's enterprises and will play a role in strengthening the digital infrastructure of the continent."
Resources:
About Nokia