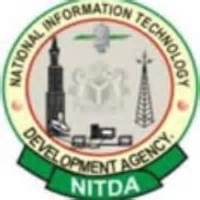 The National Information technology development Agency (NITDA) has said it is working closely with the Ministry of Trade and Investment to make 17 million IT jobs available before the end of this year.
The Director General of NITDA, Mr. Peter jack while rolling out his agenda for the government agency saddled with the responsibility for facilitating IT development in Nigeria, said information available to him shows that17 million SMEs exist in Nigeria, and NITDA's idea is to inject one IT person into the small medium enterprise companies.
"At NITDA, we are working to discover talents and create jobs, especially for our youths. Working with the Trade and Investment Ministry, we have discovered that 17 million SMEs exist in Nigeria. What about one IT person for each of these SMEs, won't that translate to 17 million jobs?"  Jack spoke at a forum organised by the Information Technology Association of Nigeria (ITAN) to host him in Lagos.
He said government was aware of the imminent explosion in the software and application market, and was making efforts specifically in the area of policy formulation and implementation in order to give the much needed push to the industry. One of such efforts is the campaign to patronise local software by NITDA and the establishment of innovation hubs across the country.
ADVERTISEMENT