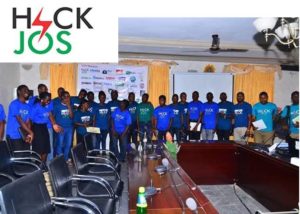 As part of its efforts to promote innovation hubs across the country and kit young people with software and entrepreneurship skills, the National Information Technology Development Agency (NITDA), is backing the second edition of HackJos, the software/ hackathon competition holding in Jos, Plateau State in November 1-4, 2016.
HackJos which already enjoys the support of the Plateau State Government has an A-List of new frontier technology companies and innovation hubs including Hotels.ng, Smartweb, and Konga .com, Enspire Incubator, Abuja; Idea Hub, Lagos. Gigalayer, Lagos; Andela (which recently received a venture capital funding from Facebook) and the Nigeria Computer Society (NCS). Others are Precise Financial Solutions (PFS), Lagos; BAU Research and Development, Metronet Communication Concept Ltd and Unity FM, Jos; Qitech Technologies, ProJaro, Instinct Wave, and Smartweb, Jos billed to make presentations at the four day software development marathon featuring a one day conference with the theme:  "How ready is Nigeria for the internet of things (IoT)".
"Technology with Innovation drives today's economy and we believe young people are the drivers of this process. This is the new Plateau State open to business and willing to promote entrepreneurs under the leadership of His Excellency, Barrister Simon Bako Lalong, said the Deputy Governor of Plateau State/Commissioner for Higher Education, Science and Technology, Professor Sonni Gwanle Tyoden in Jos.
ADVERTISEMENT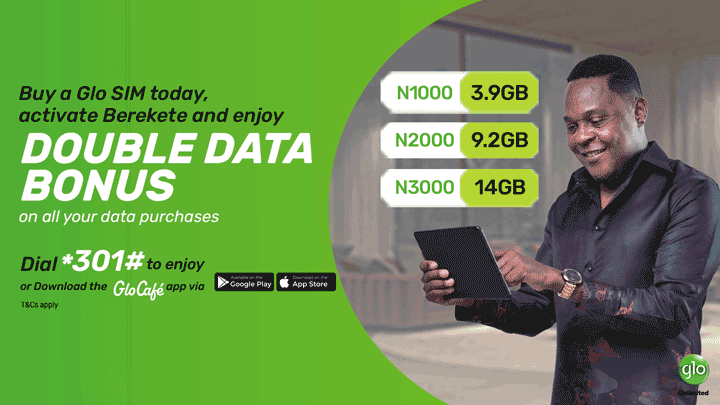 The Hackjos forum is designed as a meeting point for budding entrepreneurs and already established tech-companies as well as for policy makers and investors angling to bet on technology innovation. Speakers for the IoT conference are drawn across sub-sectors with IT and Innovation.
"We are glad to be supporting HackJos and believe Nigeria's future rests on the resourcefulness of its young people. As part of our mandate to promote software skills and build indigenous capacity in IT, we consider HackJos a strategic window to build confidence in young people, identify with their budding skill set and provide them with the required impetus to thrive," said Ag Director General of the NITDA, Dr. Vincent Olatunji.
About 30 teams consisting of a minimum of three developers/ 'hackathoners' 10 judges, 10 tech support team and over 300 live audience and spectators will be housed for four days in a marathon of wit, entrepreneurship and mental fitness to develop apps-solutions under the framework of Nigeria's readiness for IoT and sector-by-sector challenges in Nigeria's economic space.
The confirmed speakers include Dr. Vincent Olatunji to make a presentation on 'Playing in the New (Digital) Economy: Nigerian Youth, the NITDA and National IT Aspiration'; Mark Essien CEO, Hotels.ng on 'Nurturing Startups to Maturity – Why Some Startups Fail'; Celestine Omin, Software Engineer Konga on 'Opportunities and Challenges in Online Retailing in Nigeria – A Guide for Young Nigerians'; Aboyeji E Iyinoluwa, Co-Founder, Andela on 'IOT and Entrepreneurship: What Young People Need to Know'; and Mr. Olufunbi  Falaye, Center Manager, Idea Hub Lagos on Steps to Launch problem solving startups and to generate revenue'
Others are Professor Adesola AderounmuPresident of NCS on 'Playing in the New (Digital) Economy; The role of professionalism in Smart Governance';  Alhaji Dasuki Nakande, former Communications Minister of State and CEO Unity FM on 'ICT for Unity: Youth Empowerment and Career Opportunities in Areas of Conflict Perspectives on Plateau State';  and Gossy Ukanwoke of  BAU Research and Development 'IOT and the New Face of Education.'
Also confirmed to speak are Mr. Bankole Oloruntoba, Center Manager, Enspire Incubator, Abuja on 'How Technology Hubs can drive forward Nigerian Research in the IOT';  Mr. Akin Naphtal, CEO Instinct Wave on 'Engaging the Media to Drive Young Entrepreneurs' in IOT';   Dimgba Kalu,  CEO/Co-founder ProJaro on "Closing the skill gap for the Internet of Things Opportunities';  and Group Captain OC Ubadike, Director Research and Development Center, Nigerian Air force on 'Data Sharing and Acceptance of IOT'.