By Anthony Nwosu and Oluwatobi Opusunju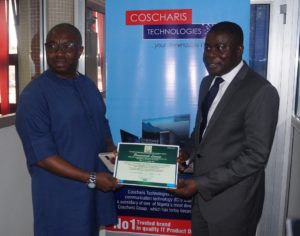 The National Information Technology Development Agency (NITDA) has issued Coscharis Technology, a subsidiary of Coscharis Group certificate to manufacture ICT hardware in Nigerian.
The certification is in line with NITDA's objective to promote the ICT Local Content Policy designed for the domestication of ICT Technology in Nigeria. Coscharis Technology affirmed that it has commenced the production of IT hardware such as Personal Computers and allied products in Nigeria. During the brief ceremony at Coscharis' office in Lagos, Acting Director General of NITDA, Dr. Vincent Olatunji said:  "this is a welcome development and in line with local content, we are happy that another indigenous Nigerian firm will be producing our own brand of computers in Nigeria."
The managing director of Coscharis Technologies Limited, Mr. Mukoro Emomine responded thus: "we are elated to be presented with this certificate. It will be a pointer that what we will be producing will meet NITDA's specification under the global best practices. We pledge to work with NITDA to ensure that the agency's objectives are met in the areas of IT and human capacity development."
ADVERTISEMENT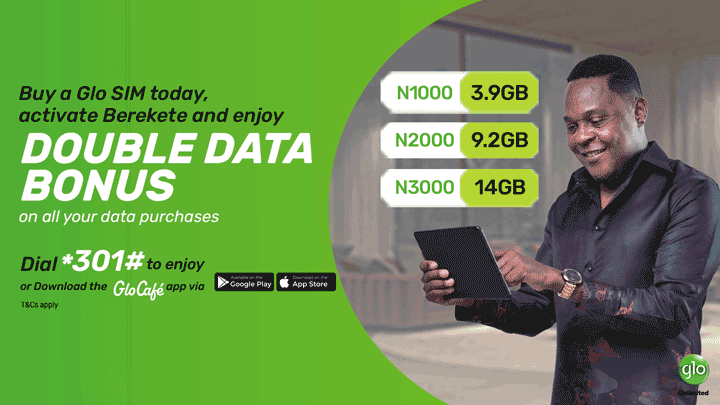 He commended NITDA for giving them the opportunity to positively add their quota in a diversified Nigerian economy and also creating employment for Nigerians.
"We thank NITDA for giving us the level playing ground to operate in Nigeria and we will be very supportive in terms of innovation because this will create employment in the country. The factory will be one of its kinds in Nigeria and the products that will be coming out of it will be second to none," Mr. Mukoro said.
Olatunji said that as of 2015, local OEM products in Nigeria were pegged at 7% and according to him; NITDA is supporting Coscharis from two fronts which is to create more competition and promote Nigerian content.
"In 2015 hardware purchase was at 7 percent, which shows the gap that still exists in hardware production in Nigeria. Nigerians are running away from our own products, but we keep telling them that without patronage and support from the government we will continue to play at the low level .So we are promoting the local OEMs in the country in order to grow the economy; the reason for this certification is to add more players and create competition in the Nigerian IT ecosystem," said Olatunji.
He urged local OEMs to ensure that their products and solutions meet up with global standards to further make Nigerians have trust in local products.  His words: "The standard must measure up to the standard of the HP, Compact, Dell, Sony and the rest of globally acclaimed brands; thankfully our OEMs are beginning to come out strongly. The standard must be up to expectation. And in terms of  customer support  system, manpower  should be available  to look at what is  happening  and assist with the engineering  and also to always make the parts available, so we won't  regret  we  came out to support  and promote local content."