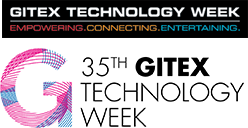 Nigeria will be promoting her technology startups as this year's Gulf Information Technology Exhibition (GITEX), the premier technology event in the Middle East and Asia. To ensure the country's effective participation and to also gain full value for her startups and already established companies, the National Information Technology Development Agency (NITDA) has inaugurated the Gitex 2015 Local Organizing Committee (LOC)
The Gitex 2015 LOC which draws members from public sector organizations, private institutions and the media, is tasked with ensuring that adequate preparations are made by the country for the Technology Expo holding from Sunday, 18th to Thursday, 22nd October 2015 inside the Dubai World Trade Centre (DWTC).
"We plan to leverage on our successful presence at last year's event and also consolidate on the country's rising economic with political profile to promote our country generally; and our technology startups particularly for both offshore and in-country investors," said Mr. Peter Jack, the director general of the NITDA at the brief inauguration ceremony inside NITDA's office in Abuja. Jack who was represented by the Director of Finance, Mr. Abdulsalam Olalere, said "Nigeria offers an expansive opportunities for both old and new IT companies, and part of NITDA's mandate is to encourage exposure and global partnerships both for the country's IT sector and its participants whether big or small."
The Gitex 2015 committee is chaired by Dr. Vincent Olatunji. The committee will provide the framework and implementation activities for participation of stakeholders inside the Nigerian Pavilion at Gitex 2015; promotion of local startups; projection of the country's vast and untapped IT potential; organization of Nigeria's IT Investment Forum within the Nigeria Pavilion; and generation as well as well as distribution of IT intelligence material on the country for the global audience at Gitex.
Gitex is one of the world's premier technology shows. The 34th edition of Gitex, which held last year, had over 150,000 trade visitors from 150 countries and more than 3,700 exhibitors from 61 countries.  As Official Country Partner for Gitex 2014, Nigeria leveraged on the event to showcase its green ICT market as one of largest destination for technology investment in the last decade.  With more than 175 million in population, the continent's largest, the Nigerian Pavilion themed on the high yields, return on investment (RoI) for offshore investors in the country's rapidly growing technology landscape.
"We have to expose our young and talented startups to investors, global IT buyers and tech acquisition specialists keen to know more about the country and willing to explore partnerships and business opportunities," said Olatunji while encouraging LOC members to put in their best for the country's participation.
While providing an overview of Gitex and how Nigeria can benefit from it, Mr. Segun Oruame, CEO of Knowhow Media International, the country partner for Pinnacle International Consulting, LLC, Gitex representative for Nigeria and West Africa, said Gitex offers strategic interest for Nigeria's overall IT goal. "Gitex is a vital platform not only to promote our national IT interests but also to encourage synergies between local companies and offshore business influencers and IT enterprises," said Oruame.
Gitex is organized by the Dubai World Trade Centre (DWTC). This year's thematic conferences which hold side by side with the Expo would be focusing on Big Data, Cloud, Innovation, IoT, Mobility, Security, and Smart Cities. There will be special focus also on Smart Transportation and Agriculture.