The Director General, National Information Technology Development Agency (NITDA), Kashifu Inuwa Abdullahi, has called for regional partnerships among governments to address the increasing challenges of cyberattacks in Africa.
Abdullahi, who was speaking on 'Strategies for Boosting Africa's Cyber Resilience' at the ongoing GISEC Global, a main event on cybersecurity in Dubai, United Arab Emirates, said there was a need for cooperation and resilient among countries to minimise the impact of cyberattacks on critical infrastructure, national security and economy.
He said that to protect citizens and assets and genuinely harness the benefits of increasingly complicated digital reality, Africa cannot afford to be apathetic towards cybersecurity. "
His words: With the right strategies and approaches, Africa can enhance its cybersecurity posture and build resilience against cyberattacks. African nations must work collaboratively to build and implement robust, inclusive, and proactive cyber resilience methodologies and comprehensive approaches to the identification and mitigation of critical vulnerabilities. This includes encouraging the exchange of collective knowledge and intelligence on cyber threats and promoting international cooperation in responding to cybercrime."
Africa needs to have a common concerted at addressing cyber threats, Abdullahi noted while citing Check Point Research Report of 2022 that says "African countries experienced an average of 1,848 cyberattacks per week, per organisation in 2022, compared to 1,164 globally. Nigeria, the most populous African country, accounted for the largest number of users, with over 100 million internet users, followed by Egypt with 76 million and South Africa with 41 million. However, these countries, along with Kenya, also account for 60% of the $4 billion annual cost of cybercrime in Africa."
According to him, "despite these challenges, Africa's digital transformation projects are gaining momentum, with online shoppers reaching almost 390 million and social media users reaching over 380 million in 2022.
"This growing accessibility is due to increasing mobile device adoption and improved telecommunication systems. However, the increasing threat of cyberattacks puts our socio-economic security at risk locally and internationally."
ADVERTISEMENT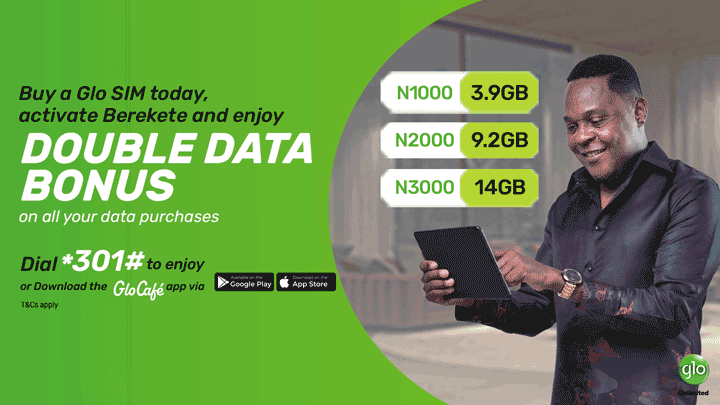 Inuwa added that it is imperative that all governments prioritise cybersecurity and take the necessary measures to strengthen their digital defenses to protect citizens from the threats posed by online attacks.
Citing Africa Center for Strategic Studies Report, Inuwa said "Only 15 African countries have completed national cybersecurity strategies, which lay out strategic objectives and assign government-wide responsibilities for cyber threat monitoring and response."
To boost Africa's cyber resilience, he said countries must adopt several key strategies including; understanding the current cybersecurity landscape in Africa; create and implement comprehensive and multi-stakeholder policies and legal frameworks to ensure accountability and incentivise investments in cybersecurity measures; and close the cybersecurity talent gap by investing in training and development programmes to equip our workforce with the necessary skills and knowledge to protect themselves and our organisations against cyber threats.
His words: "We need to invest in the development of robust cybersecurity technologies such as firewalls, intrusion detection systems, and endpoint protection. These tools can help detect and prevent cyberattacks before they cause significant harm.
"Both the government and private sector must play a role in providing institutional support for cybersecurity, including the creation of dedicated cybersecurity agencies and units, as well as public-private partnerships that allow for the sharing of resources and expertise.
"We must prioritise regional partnerships and cross-border cooperation to combat cyber threats, as they do not respect geographical boundaries. This can include African countries working together to formulate and implement effective responses to cyberattacks and share best practices.
"Finally, national cyber-response plans and specialised Computer Emergency Response Teams (CERTs) for critical infrastructure sectors are essential in ensuring cyber resilience. These plans should outline the procedures and protocols."