Matters eRising with Olusegun Oruame
Nigeria's 5G spectrum auction is come and gone but not the debate around the emergence of Mafab Communications. The controversy is not about to exit. Ah! Nigerians love controversies.
How could a company that was not in existence before Covid-19 lockdown in 2020 suddenly become one of the three pre-bidders for the much coveted 5G licence?
But here's the reality. After 11 rounds of bidding that lasted eight hours, Mafab Communications Ltd and MTN Nigeria emerged the two successful winners of the 3.5 gigahertz (GHz) spectrum auction for the deployment of fifth generation (5G) technology in Nigeria. An intriguing outcome, particularly when the company that was out-bided at the '11th' hour was Airtel.
Okay. Mafab is one of the IT subsidiaries of Althani Group, a conglomerate chaired by Musbahu Muhammad Bashir, a business tycoon. It still hasn't revealed much of the company or helped to position it beyond being a baby-player, so to say.
What sort of Goliath versus David contest will make Mafab, incorporated on the 8th of July, 2020, and licensed by the Nigerian Communications Commission (NCC) to operate local interconnect and international carrier services, out-bid Airtel with more than 20 years of managing telecom services in Nigeria's highly tempestuous business environment?
The 5G spectrum auction started with a reserve price of $197.4 million for two lots of spectrum in the 3.5GHz band. It ended for the winners at
$273.6 million. Airtel wasn't going any further leaving the contest opened for MTN and Mafab. The less than 18 months old Mafab picked up the second slot after MTN to ignite debates over its eligibility for the licence.
ADVERTISEMENT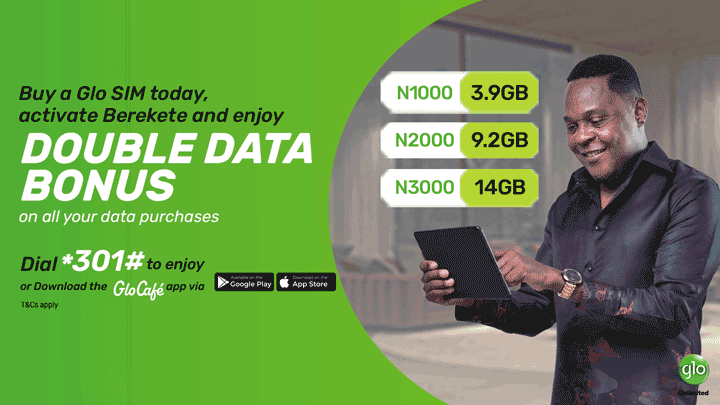 What exactly makes Mafab ineligible? Some of the issues raised have been over its age from time of incorporation and its taxable status also from time of being licensed as a telecom operator?
I also believe Glo stayed off the auction, because there's no compelling business case to push a service in a market still struggling for traction with 4G. But every company has its own game plan. Mafab either has one or will just die in the morning of its dreams.
Methinks those issues cannot matter if both the law and historical antecedents do not find Mafab wanting on both scores.  In a response to a Facebook posts by one of the industry's highly respected stakeholders, I asked: "Did Mafab meet the pre-requisite conditions? Were those conditions made to specifically favour Mafab? Are there precedents to allude to in terms of Nigeria's history of spectrum auction? Who are the promoters of Mafab? Are they statutorily entitled to promote Mafab as a telecom service provider? Should they fail to follow up with their licence terms, are there sufficient sanctions to deter future abuse of spectrum sales? Every other thing outside of addressing these questions is in the realm of speculations or rumours.
About 20 years ago when spectrum was first auctioned for GSM services, everything was novel. GSM networks and the bidders to operate the services: MTN Nigeria, Econet Wireless (before its several reincarnations) and CIL (later reincarnated as Glo) were all newly incorporated companies within this regulatory jurisdiction to operate and manage GSM services.
Being green or even operating as a telecom startup and daring to play in the big league shouldn't be a form of delinquency or crime. It's up to the licensed operator to decide how daring it will test its own viability in the market. It's an open space to dare to dream and to triumph or die. For both MTN and Mafab, a new journey has truly started. But for MTN, it's a journey on familiar grounds. Mafab is a new company licensed to compete to deliver novel services. It is doomed if it cannot operate as a disruptor.
It will not be the first time that a dark horse will appear on the scene and pull some surprises. In recent history, indeed less than seven years ago, the relatively unknown Bitflux out-bided Globacom to grab the 2.3 GHz spectrum. It is another issue to discuss whether that company disrupted the market.  Again, remember Alheri Engineering Ltd and its ultimate fate after it grabbed a 3G spectrum licence?
The licence is truly nothing. It's just a beginning. I also believe Glo stayed off the auction, because there's no compelling business case to push a service in a market still struggling for traction with 4G. But every company has its own game plan. Mafab either has one or will just die in the morning of its dreams. Mafab probably chose to approach the 5G race as a curio. Now, that it has fought for a licence, it's time to watch how it navigates the market where Airtel and Glo will do everything to optimise the value of 4G to consumers until the next round of 5G auction happens.
If Mafab does not disrupt, or figure out how to make 5G strategic to about 10% of the current subscribers in Nigeria, Mafab is doomed. Glo and Airtel will give it a deservingly long cold stare. A butterfly that considered itself to be a bird has met its fate.
Of course, the telecom regulator will gleefully archive Mafab as one of those misadventures in the 5G spectrum realm. And why not?  The NCC did not pretend about its pristine 5G goals that include making money for a government desperate for cash. If Mafab decides to "g" with the big boys, we can only wish it well and hope the adventure does not end as a "Who Send You' case, as it is said in Nigerian pidgin.