Mr. TOPE OLUTOLA, the Chief Software Architect/Managing Director of Etn.connect Limited, a software development facility, speaks to IT Edge News, ANTHONY NWOSU, on the future of the Nigerian software industry.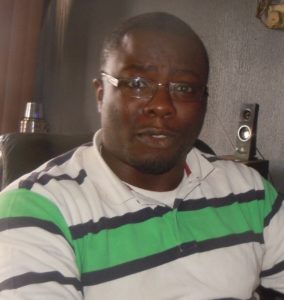 What are the basic solutions that you offer the Nigerian public?
We offer various ICT solutions for different sectors in Nigerian ecospace ranging from the hospitality sector to the financial sector even the retail sectors. The application varies and we have different names like doc connect medical for medical, we have doc connect finance for financial, we have doc connect shopper/trader for supermarket and we have educator for school. We also do customized software. If a client wants particular software and comes up with the idea we can create that particular software for them. We integrate with SAGE and other globally known software such as Microsoft, Oracles etc.
What is your take on local software and how true do we have it?
There is 100% Nigerian software; one thing is that Nigerian software solves more problems that are local than the foreign software. At a time some firms were asking how much a firm pays as a tax or how much employees are meant to pay as tax. In our experience we have come to realize that most software written in Nigerian does solve the local challenges better. We have a HR software called Doc connect personnel which is a local software. We realize that firms were particular about how much tax and existing FIRs tax structure. We noted this problem and incorporated it in our software. This software is in tune with the HR needs of Nigerian firms, this software never removes more or less from an employee of an organization. A lot of firm appreciated that.  The software specifically solved the human resource problems of these firms.
ADVERTISEMENT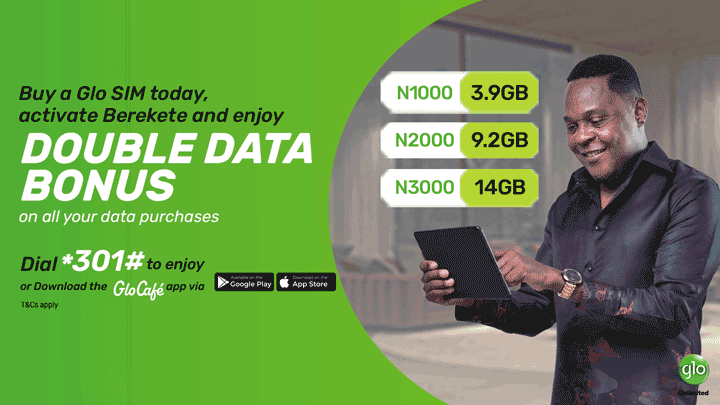 How can we drive the issue of card payment to the Nigerian populace?
Acceptance is a bit easy, we have an equipment that is accepted, most of our PoS uses SIM cards, the only thing is to ensure that the cost of PoS should be reduced. The problem is the reach. It should be small enough so that people can carry it and make it cheaper.
The basic challenges you face?
The major one is low self-esteem; a lot of our potential clients have issues accepting Nigerian software solution. They have a problem accepting that a black man designed world class software. Once this mentality is changed from Nigerian populace then we can grow from there.  Other challenges can be handled easily like energy, etc, but the major one is acceptability.
What about the solutions you have for educational institutions?
DOC Connect educator was designed looking at West African education system. The whole resources planning of running the school on day to day basis is what the software does. The E learning part is that it has videos. The software helps most schools to streamline their resources and manage it efficiently at a much reduced cost.
You have done business with world class institutions like Honda etc, what did you do for them?
We did business for Honda few years ago. It took time for them to accept us but they saw us and believed in our solutions and they are happy for what we did for them. We designed software that helped them manufacture motorcycles and generators which includes tracking their parts. This was very vital and they are still using that software up till now. There is another financial firm we helped also; we designed the software for them ranging from client relationship to stock trading. We can design bespoke software for any firm. We have a lot of clients like that from people in retail industry to manufacturing industry. We even did some installation for one of the most sophisticated library in Nigeria, the Obasanjo Library.
Do you think installing CCTV solutions is the best way to tackle Nigerian security challenges?
Personally speaking, I think that CCTV is an old technology, how can CCTV be used in Nigeria? It is better to use IPTV, I tell them that the modern security today is IPTV which is internet protocol television. With this type of technology, you can monitor your facility remotely in any part of the world and even speak. We are now designing an application known as biometric remote security feature, this is a solution where an organization can monitor who enters the premises and facility remotely unlike conventional biometric where information is stored in the device which can be hacked or tampered with. The ability to manage and know who is opening the door at any time will be the height of security conscious organization and doing this remotely will be taking security to a new level. Our goal is that we are making people to expand their business and trust those who are managing these businesses without being there physically. This boils down to security management be it from data to physical security.
What is your take on skills sets in Nigeria, do you think Nigerians have the capacity globally?
I believe that our Nigerian youths if given a chance can perform wonders. This is one of the reason that I came back to Nigeria, I have worked with the Pentagon in United States to develop UAV (unmanned aerial vehicles) what you people call drones now. People asked me what am I doing in Nigeria but I think I have to contribute to the growth of our country. We can build a nation of intellectuals. This is very crucial. I believe that if the government and firms can focus on R&D, this would set the country out of woods. We have total confidence in Nigerian skill sets and we have been working with Nigerians for years. We have been delivering world class solutions to organizations using Nigerians. Presently, we are building a software campus now. We have bought acres of land and we are building facilities where engineers can come and learn new things. We hope that in this campus we can have engineers that can build solutions. We need to start giving our own the chance and opportunity to grow. Let them make the mistakes and learn from them. In the next few years, knowledge is the only thing that will set us free not oil.
What is your take on government agencies not fast tracking ICT applications in their service, have you done business with government?
The only thing is that we have been chosen for Demo Africa, I think that NITDA and NCC should be driving e-government for a start. I think Nigerians should be able to get some stuffs online without going to office. This will bring the cost of government down and increase efficiency. Are they doing enough? I think they are trying and they should do better. We are looking at a position where we can leverage on government support. This will leapfrog indigenous ICT firms like ours and also see our presence in other African countries in few years' time.