Being a speech presented by Dr Isa Ali Ibrahim (Pantami)
Director-General/CEO,National Information Technology Development Agency (NITDA)at  the Africa Investment Forum in Dubai World Trade Centre, United Arab Emirates (UAE),  Tuesday, 18 October 2016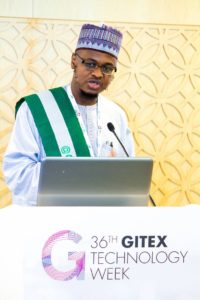 Protocols
May Peace, Mercy and Blessings be upon you!  All praises and thanks are due to the Lord of the universe.
I am very pleased to welcome you all to this very important Africa Investment Forum (AIF) specially, put together as part of Africa's participation at the 2016 edition of Gulf Information Technology Exhibition (GITEX).  It presents us with a unique opportunity to tell our story to would-be investors in order to share experience and receive useful feedback from them.
ADVERTISEMENT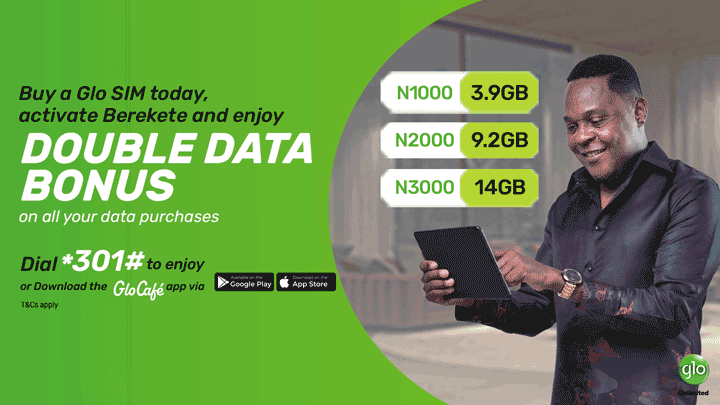 I wish to express my sincere gratitude to the Management of the Dubai World Trade Centre (DWTC) for the partnership and support we have been receiving in the coordination of this event, since our first participation in 2013.
Nigeria is a haven for investors!  We have a large population of approximately 180 million people, many of whom are youth that are either ICT experts or ICT literate.  The size of our population offers investors a very large market for products and services with a potential High Return on Investment within a short period of time.  This is all the more interesting when one considers the fact that investors will also have access to a large pool of highly skilled labour at a considerably more competitive labour cost than competing markets.
Furthermore, our goal at NITDA is to develop our indigenous IT industry in our quest to diversify our economy for sustainable national development and the growth of global IT market.  We believe with partnership and collaboration, this can be achieved significantly.
In addition, Nigeria has one of the largest economies in Africa. According to the International Monetary Fund (IMF), it has a Gross Domestic Product (GDP) valued at 296billion USD. The 2016 2nd quarter report of the Nigerian National Bureau for Statistics (NBS) says the growth in our non-oil sector is driven by activities in Agriculture, Information & Communication Technology, Water supply, Arts entertainment and recreation, professional services and technical services.
The Information and Communication Technology (ICT) sector contributed 12.62% to the total nominal GDP in the 2nd quarter of 2016, up from its 12.25% contribution in the 1st quarter. We are redoubling efforts to increase ICT's contribution to our GDP, as we consider it to be a veritable alternative to the oil sector whose contributions have dwindled over the past year. We invite you to partner with us on this mission in order to achieve a win-win relationship.
Nigeria is equally blessed with abundant and varied types of natural resources, many of which serve as raw materials for the production of devices.  By having an investment presence in Nigeria you will have a reduced need to import raw materials from Europe, Asia and the Americas.  Furthermore, by refining those raw materials, we can also jointly generate significant revenue by exporting them to other countries.
We run a free market economy in Nigeria that encourages and incentivizes investment in the country. The current infrastructural development effort and significant security improvement brought about by the current administration of President Muhammadu Buhari will make it easy for your business to be up and running within a short period of time.
There are about 98 million regular Internet users in Nigeria, and we have a teledensity that exceeds 100%. A National Broadband Policy is also in place to ensure that broadband is available in every part of the country. The plan projects an increase in the broadband penetration from 6% to 18% by the year 2018.
Interestingly, the level of ICT awareness amongst the populace has also grown impressively. So is the deployment of ICT in both public and private sectors. As stated earlier, it is also noteworthy that as of today, the instability that characterized Nigeria's immediate past has been significantly brought under control.
Innovation and entrepreneurship are key areas of focus for the Federal Government of Nigeria and we are sparing no effort to ensure that they receive the attention that they deserve.  For example, we have sponsored 16 start-ups to participate at the Global Start-up pavilion at GITEX 2016.  As of today, one of the 16 start-ups I brought here is in the final of the IT exhibition taking place here. We are also setting up incubation centres across the country and encouraging entrepreneurship and innovation more than we have done since our independence 56 years ago.
At NITDA we have created a special office known as the Office for ICT Innovation and Entrepreneurship (OIIE) to spearhead ICT's contribution to our GDP through "techpreneurs" and ICT start-ups.
You may also recall that Mark Zuckerberg, the CEO of Facebook, was in Nigeria two months ago to attend the Aso Villa Demo Day, an initiative by the Nigerian Presidency to identify and promote 30 start-ups with the brightest home-grown innovative solutions.  Mr Zuckerberg admitted that he was "blown away" by the talent of young Nigerians. Many of his social media comments after the event have reflected this.  We invite you, our potential investors, to take advantage of this massive talent as you invest in Nigeria.
President Muhammadu Buhari is also keen to support entrepreneurs. He recently stated: "We recognize the private sector as the engine of growth and a veritable partner in our economic agenda, and will therefore give the fullest support to foreign and domestic entrepreneurs."
We have experienced some degree of success in our participation at GITEX.  For example, 2 of the start-ups we sponsored for GITEX 2015 forged partnerships with a Malaysian company at the event. Two others are being incubated by a Nigerian ICT firm and one Nigerian company that participated at GITEX 2015 forged a partnership with a German company to develop the software to drive their hardware. The product of this Nigeria-German partnership is being showcased at this year's event. It is our desire that we significantly scale up such partnerships and investments as a result of our participation at GITEX 2016.
The business environment in Nigeria is favourable. Our current administration recently formed a presidential commission to significantly improve our Ease of Doing Business rank.  Efforts are also underway in the Nigerian Senate to review the tax laws to aid the presidential effort to make Nigeria investor-friendly.
We would be happy to get feedback from you on how we can encourage you to invest in the ICT sector of Nigeria.  We have a good Nigerian High Commission here in Dubai.  There is a Desk Officer that focuses on ICT-based investment at the consulate and liaises with another Desk Officer at NITDA.  We urge you to take advantage of this as you prepare to invest in Nigeria.
I wish to thank you for attending this Africa Investment Forum.  I also warmly invite you to invest in the ICT sector of Nigeria and assure you that it would be a seamless and mutually beneficial partnership.
Thank you for your attention and time!