Nigerian startup, GIFTY – Digital Shop Maker, has emerged as the Africa Fast Award winner at the North Star, GITEX GLOBAL, Dubai 2023. The Africa Fast Award winner returned home with the USD8,000 cash prize.
Led by Victor D. Akpan, GIFTY – Digital Shop Maker, is Africa's first AI sales growth assistant for medium, small and micro enterprises (MSMEs) using ecommerce platforms.​
The solution enables small business owners to create their ecommerce websites in less than five minutes and receive orders from customers who are ready to buy from them.
GIFTY helps signed up merchants leverage AI technology to stay consistent in their marketing activities which then enables them to scale their business faster, across borders.​
"I only talked about technology, Africa, and the future. And I won! Representing Africa in the Middle East was a tough one for me. I guess I followed my star from Africa to Expand North Star, Dubai," said Akpan.
Adding: I was competing with other 1,799 participants from over 100 countries. 14 categories including Fintech, Ecommerce, Sustainable cities, Asia Fast Award, Africa Fast Award, India Fast Award, and Health.
"In my category alone, we were 20 African startups competing in the semi-final stage. Out of all the 14 categories in the world, I emerged as the only winner from Africa who made it in the finals.
ADVERTISEMENT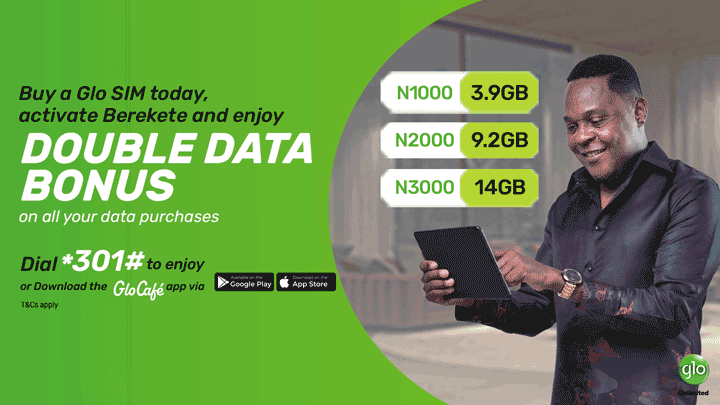 "Africa is becoming the biggest market for merchants to thrive in. And in order for us to harness this new economic growth, we believe the timing is perfect for us to leverage emerging and cutting-edge technologies to disrupt the ecommerce industry for over 90 million MSMEs within Africa.
"We are building https://gifty.com.ng to let the world know that Africa is taking over!"
GITEX GLOBAL ends today in Dubai attracting more than 250, 000 people from about 174 countries.
Nigerian startups in excess of 25 featured in the North Star startup expo that kicked off officially one day ahead of the GITEX expo itself which started October 16.
The five day event ended with the participation of Lagos State, the Nigerian Communications Commission (NCC), the Bank of Industry (BoI), NIPEX Nigerian National Petroleum Corporation (NNPC), and the Uniccon Group of Companies among others.