– Regulator sees end to right of way problems and multiple taxations
By Segun Oruame, Lagos
The Nigerian government through the Nigerian Communications Commission (NCC) said it plans to achieve a 30% broadband penetration within the next three to four years in line with the country's strategic national broadband plan to bridge the digital divide and enlarge digital inclusion in Africa's largest economy.
The country's regulator and Executive Vice Chairman of the NCC, Professor Umar Garba Danbatta spoke this much at the eWorld Forum in Lagos. "The voice segment of the market is almost conquered with a teledensity of about 107 per cent, while we have more than 152 per cent active phone lines across the country and within several networks. The served and underserved communities and groups are also being taken care of by a robust universal access initiative of government, called the Universal Service Provision Fund (USPF).
ADVERTISEMENT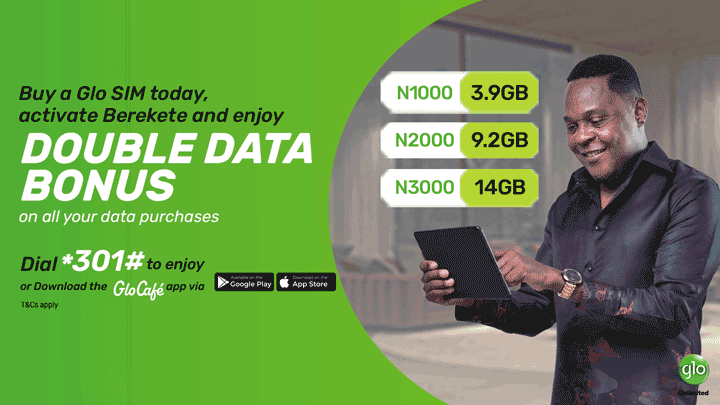 "We are aware that the market data provisioning market is thriving with more than 97 Million Nigerians being very active on the Internet. Social media platforms are being fully employed in all segments of the Nigerian market. Online businesses and online shopping, hotel bookings, online malls are all on the top gear."
"[But] we think the emphasis has shifted to one very important topic: Broadband. Broadband occupies a very prominent space," said Danbatta as he reiterated his 8 Point Agenda to advance government's core objectives for broadband rollout, improved quality of service and the acceleration of other telecom services.
The NCC will be auctioning the 2.6GHz frequency spectrum in what should drive the broadband connectivity across the country.  An optimistic Danbatta told his Lagos audience: "On May 16, 2016, six slots of 2.6GHz Frequency Spectrum will go up for auction in Abuja. The winners of these auctions are expected to achieve nationwide roll out for wholesale and retails wireless broadband services across the country within a couple of years. We hope this will energize competition at that level, and force some of them who are resting on their oars in this segment of the market to wake up.
"The Infrastructure Licenses, of which two were already issued for Lagos and North Central Zones, are being refreshed for the provision of similar licenses for other remaining zones as already earmarked by the Commission."
Broadband is the bedrock of national development in ICT said Danbatta even as he assured that the NCC was already engaging stakeholders to tackle the problems associated with right of way and multiple taxations. He said: "We have also reviewed the National Economic Council Resolution of Multiple Taxation and Regulation and found that it has provisions to significantly address these issues but is currently not being implemented at the various levels of government, especially in the various states of the federation."
The regulator tasked the media to join the regulator in raising awareness among legislators and other stakeholders "on the need to provide critical infrastructure protection law."Danbatta reasoned that existing infrastructures needed to be protected as the country parleys investors to expand the portfolio for infrastructural investments.