By SEGUN ORUAME/Lagos
Airtel Nigeria has crashed its data plans to bring it closer to launching unlimited bundles that would put subscribers on a bundled tariff plan for voice, SMS and data services on its network.
The new data tariff brings more than a 500% price crash to the market allowing subscribers to access 6GB for N500 and 2GB for N200. Just 12 months ago, a 6GB data plan was up for no less than N3, 000 and N200 would give you less than 50MB.
Airtel new offer underscores the data war in Nigeria's telecom sector as operators twitch their network to woo subscribers with data juice in a sector where convergence has ensured steady rise for OTTs (Over-The-Top services).
ADVERTISEMENT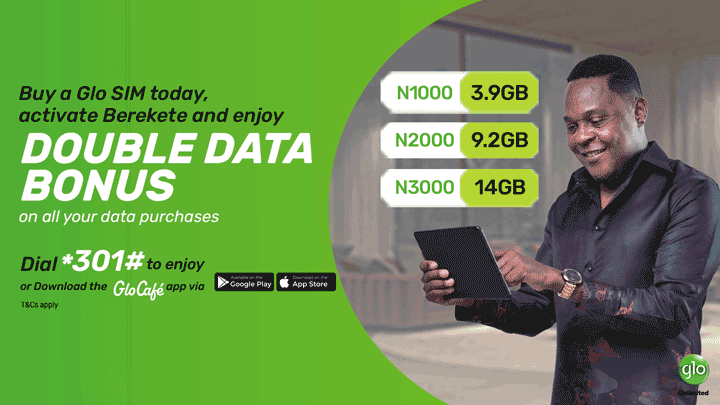 The rising popularity of OTTs such as Whatsapp, Facebook Messenger, Viber, etc., with their call features, has meant remarkable shift in how consumers approach the market. They would rather use data for calls and other services than use the good old SMS – signifying a decline in both SMS and the traditional voice calls.
While voice still represents significant revenues for operators, analysts believe future profitability would have to be hinged on data.
"The market is now data-centric. Bundle packages will soon give way to quadplay packages and you will see mobile networks selling broadband services, TV subscriptions in addition to the phone services we have always known them for," said Lagos based analyst, Sanya Afolabi.
The new data-lure has forced Nigeria telcos to re-work their market approach to hinge on faster, cheaper data. In the last 12 months, virtually all the networks: Airtel, Glo. MTN and Etisalat (and even new comer: Ntel) have crashed data prices to bait subscribers to varying deals.
With about 160 million subscribers, operators in Nigeria appear to have inched closer to their saturation point for voice underscored by the falling voice ARPU (average revenue per user). As one report by Deloitte puts it, the option is to diversify, to seek out growth levers and incremental margins in data, IT, banking, and VAS.