Chief Executive Officer of Priority Communication Limited, Olumide Samuel, speaks to Anthony Nwosu, IT EDGE NEWS, on building local capacity, getting regulators to bond more with operators and how the FOREX volatility is impacting on ICT business.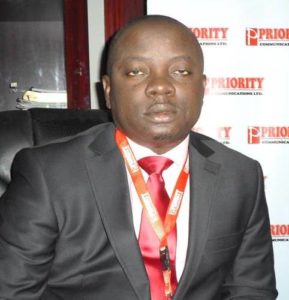 What would you say are your major strides in the last 12 months in Nigeria's tech space?
Priority communication is an ICT firm that specializes in the area of data and communication infrastructure.  We have been in business for over ten years, and we have rendered services to diverse sectors from including insurance companies, banks and even SMEs. Virtually across sectors, we have made our mark. We also have a presence in many Nigerian cities such as Sokoto, Gombe, Yobe, Maiduguri, Onitsha, Port Harcourt, Owerri and many other places. Over the years, we have grown our business to be a force to be reckoned with in Nigeria. Our staff strength is over 100. We have regional offices in most of the geo-political regions of Nigeria and in some of the cities I mentioned earlier.  Priority Communication has physical presence in Ghana and Gambia. We have close to 200 partners and subcontractors we work with. We are basically more into communication infrastructure and other data related services. Though we still have our software branch.
You have made inroad into Ghana and Gambia.  Do you intend setting up data centres?
We have a full working branch  in Accra, Ghana. We are also registered in Gambia and Kenya. We have robust operation in Ghana that work with major organisations in Ghana such as banks. A few years ago, we started a design and implementation of data centres because we found a need here. This will commence soon, it is meant to be a large scale event and we are looking at a world class data facility. The infrastructure work in the centre will commence soon.
ADVERTISEMENT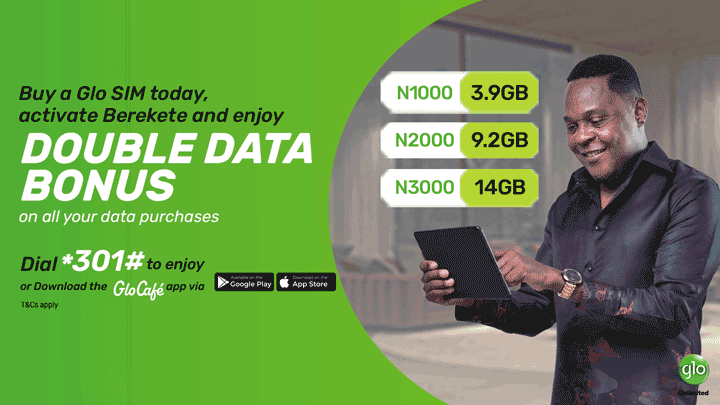 What are the few solutions Priority Communication has added to Nigeria's ICT space?
We believe that Nigeria is still seriously under utilized. The potential that we have is immense, especially in the area of data and broadband penetration. We are looking at tapping into this potential. The broadband penetration is less than 30% in Nigeria and the type of services we render; we assist our customers to push this penetration further using radio and fiber. I think that there are still vast opportunities in this space.  Apart from few challenges we face of late, concerning security in some parts of the country, we would have delivered solutions in the area of broadband penetration successfully. As for us, one of the things we did recently is to come out with Air Fibre technology.
This was about two years ago. Here we provide fibre quality using radio platform to provide connectivity over a very large distance. We have been able to help our customers deliver very fast. We pride ourselves in our response time; we are swift in response in case of any problem.
Where regulators such as NITDA and NCC should be focusing on?
NITDA is a government office that is meant to help with IT development, I think that they are really trying, but there are things that are left undone. This is because; there are a lot of opportunities in Nigeria. They need to focus on indigenous organization and manpower capability. They should look at the area of grants also.  It is not enough to develop policy, but let the policy be relevant to Nigeria.  It will be nice for them to be closer to stakeholders and it is not all about staying in Abuja, Lagos is where it is happening in IT. I see a lot of improvement on the side of NITDA and there has been interaction between NITDA and IT stakeholders. They should understand that there are a lot of opportunities in Nigeria and this is what other foreign companies are taking advantage of.
As a stakeholder, what is your take on the ICT local content policy?
For us, we have a comparative advantage in movement, we understand the country and we can move very fast, we might not have a huge overhead such s the foreign firms, but we are efficient. In terms of local content, it all boils down to manpower development and abilities. We Nigerian firms must challenge ourselves on how we can meet up with foreign firms. It is not all about complaining every time. We must be able to sit down and ask ourselves, how are we going to be at par with the foreign multinationals? What are they doing that we have not started doing? These are the few questions I believe that the indigenous ICT firms can ask themselves honestly. Quality of work is very important in IT work, so we should know these. But, remember that the quality of work is all about money need these local ICT firms don't have this. So we should look at grants as I said before. I know that we would get there one day.
Is Priority Communication planning to leverage on IoT: cloud computing and big data?
Yes, that's the future. Cloud enables you to run your application without having servers. For us, we are looking at this, once our data centre is up and running.  In our data centre, we are looking at this, in the near future. Data is valuable and if you have a reliable and robust data centre, you can provide this.
How has FOREX affected your business and some other teething challenges that you face?
There have been quite a number of challenges including inconsistency of policy and multiple taxation. But, this FOREX issue is affecting us because it is even harder to access the FOREX or it makes everything very expensive, including cost of service delivery. Most of our equipment is imported and it makes the cost of our service a bit expensive. In an industry where prices are mostly fixed and tied to FOREX, this eats into our profits and this makes business really difficult.
How can we enhance our human capacity readiness?
I think that it is all about collaboration. Internationally companies are doing collaborations and what this does is to transfer technology from one company to another. That Nigeria firm can do, depending on the level of the project. You can partner and collaborate with some firms around the world. To me, I don't see any IT project that we can't do here. Just that Nigerians have the mentality that if it isn't foreign, it is good. Some of us have garnered enough experience and we should be given opportunity to showcase our expertise.
Priority Communications has indicated interest to participate at the West African Convergence Conference 2016, what do you intend to achieve?
We hope that at WACC 2016, we would demonstrate our area of competency to the industry players and regulators. We have innovative ICT solutions and we feel that WACC 2016 will be a very good avenue to showcase our services and solutions to industry stakeholders and regulators. The event will avail us the opportunity to network and meet other industry stakeholders and regulators. We intend to leverage on this.