Ahead of the G-20 Summit, Nigeria and India have signed a Memorandum of Understanding (MoU) in New Delhi to promote educational technology (EdTech) sector and strengthen digital transformation notably in the public sector of Africa's most populous country of over 200 million people.
Nigeria's Minister of Communication, Innovation and Digital Economy, Dr Bosun Tijani, announced the deal as a fallout of Nigeria-India Presidential Roundtable and Conference in which President Bola Tinubu leads a 38-man delegation of top business and tech leaders.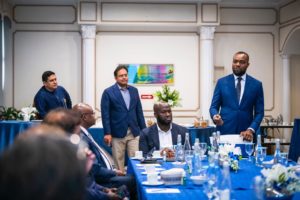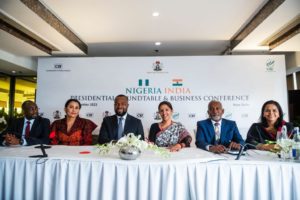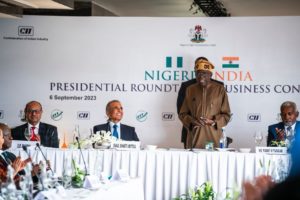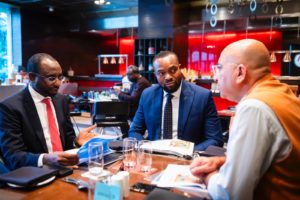 "Nigeria and India have a shared passion for a better tomorrow, driven by the power of digital transformation. As part of these collaborative efforts between our countries, I signed a Memorandum of Understanding (MoU) on behalf of Nigeria with my counterpart at India's Ministry of Electronics and Information Technology, to share best-in-class digital solutions for the benefit of the citizens of both countries," Tijani stated.
Adding: I also signed an MoU with the team at Central Square Foundation to partner towards building a stronger EdTech ecosystem. These initiatives are made possible through the President's [Tinubu's] visionary leadership towards achieving economic growth and prosperity for all Nigerians."
This week, India will host the G20 Leaders' Summit, with 43 heads of delegation attending in New Delhi.
The Nigeria-India Presidential Roundtable and Conference holds ahead of the G20 Leaders' Summit where India is hosting 43 heads of delegation including President Biden of the United States and other major western powers. President Tinubu will also be attending the G-20 Summit scheduled to hold between September 9 and 10 also in New Delhi.
"The collaboration between our countries gives us a platform to build on the upward trajectory of digital transformation as a driver of economic growth. I am excited about the possibilities" – Tijani
Intense Meetings
Holding forth for the Ministry of Communications, Innovation and Digital Economy, Tijani after series of meetings in New Delhi, expressed confidence at leveraging India's experience and robust relationship with Nigeria to promote his ministry's agenda for real growth in across sector.
His words:  "Very good conversations in Delhi yesterday, at a forum organised by Kola Aina of The Ventures Park  around the Digital Economy, with tech leaders from Nigeria and India. We are very intentional about building stronger partnerships across both countries to deliver increased investment and learning for our startup ecosystem.
"Our plans to deliver more robust digitalised government services was enriched by our engagement yesterday with the Central Square Foundation.  We will be signing an MoU with them to leverage their experience helping the Indian government build scalable digital services. I also look forward to hosting them at a workshop in Abuja on designing Digital Public Infrastructure for government services."
Earlier, he had tweeted: "It's been an excellent start to my time in India this week. Ahead of the G-20 summit, I joined Mr President, my fellow ministers and captains of industry from Nigeria at a roundtable with senior Indian government officials and leaders from their business community. I had the unique privilege of speaking about our shared values and belief in the power of entrepreneurship as a catalyst for increased investment. The collaboration between our countries gives us a platform to build on the upward trajectory of digital transformation as a driver of economic growth. I am excited about the possibilities."