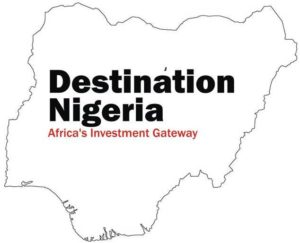 The Nigerian Country Pavilion at GITEX 2015 will majorly feature technology startup companies, the National Information Technology Agency (NITDA), which is the country's IT agency, has said.
"GITEX is a major event to promote local entrepreneurs and cause exposure to other potential areas of growth in the economy that exists in the country outside of crude oil export," said Director General of the NITDA, Mr. Peter Jack to the GITEX local organising committee (LOC) in Abuja. The GITEX LOC is charged with ensuring a successful country presence for Nigeria at the annual technology expo in Dubai, UAE.
The NITDA is promoting a Nigerian Country Pavilion at GITEX 2015 where about 20 companies including 8 startups will be featuring.
Mr. Jack said Nigeria would leverage on the theme of this year's GITEX: 'The Internet Future of Everything' to promote some of Nigeria's young innovators who have created "solutions with strong market or commercial values."  The innovators cut across sectors including the retail industry, agriculture, education, security, oil and gas, and healthcare.
The startup companies are: Hutbay, which has developed a real estate solution to help consumers make smart real estate decisions;  Verge, which has developed a software as a service (SaaS) retail management solution for multi-store retailers; and Medrep.ng,  an e-Commerce and logistics solutions provider for pharmacies and hospitals.
Others are Blubird, which has an all-in-one-platform that consists of an innovative retail management app; Truppr, which has developed a social startup providing a platform for a vibrant community of fitness enthusiasts to connect with events and people around them; Cribpark.com marketplace, an online platform which simplifies the experience of intending home owners so they can buy any housing product from trusted sellers at best prices; and Foodstantly, which is a mobile-web marketplace for fast-food operators, caterers, farmers and food vendors to set up shop and sell online to millions of customers.