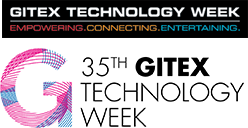 Nigeria, Africa's largest economy with a high-growth ICT market, is gearing up to participate in this year's Gulf Information Technology Exhibition (GITEX), the premier technology event in the Middle East and Asia.
Nigerian IT clearinghouse, National Information Technology Development Agency (NITDA), led by Mr. Peter Jack, the director general has indicated the country's preparedness for Gitex 2015. NITDA, this week, articulated Nigeria's expectations at the global technology expo and conference organised by the Dubai World Trade Centre (DWTC).
Nigeria was the Official Country Partner for GITEX 2014. The five-day event, the 34th edition of Gitex, had over 150,000 trade visitors from 150 countries and more than 3,700 exhibitors from 61 countries.  As Official Country Partner, Nigeria leverage on the event to showcase its green ICT market as the one of largest destination for technology investment in the last decade.  With more than 175 million in population, the continent's largest, the Nigerian Pavilion themed on the high yields, return on investment (RoI) for offshore investors in the country's rapidly growing technology landscape.
This year, Nigeria will be promoting its technology startups and seeking to explore the potentials of its new local content policy as a win-win synergy for foreign and local companies to evolve solutions that will address the country's areas of need. The Nigerian Pavilion will be showcasing technology startups as well as local companies desiring to build collaborative businesses with foreign partners.
"We are exploring several opportunities to showcase local innovation to the world; to highlight Nigeria's vast market for diverse investment in the technology sector; and to present the country as a viable investment outpost for technology companies seeking for business and mutually rewarding partnership," said Jack during a short presentation on Gitex 2015 by DWTC Marketing Director, Bilal Al Rais.