Matters eRising with Segun Oruame
The Nigeria Data Protection Bureau (NDPB) is not merely about data protection compliance or the imposition of sanctions on erring organisations who fall foul of Nigeria Data Protection Regulation (NDPR).
Yes! It has the duty to enforce the NDPR, the country's principal legislation on data protection issued in 2019, when data protection was still under the purview of the National Information Technology Development Agency (NITDA).
But beyond compliance, it carries the burden to enlighten a society grappling with the nuances of data for development,  and how data protection connects to Nigeria's ability to be relevant within the global digital economy.
The NDPB certainly has its task cut out for it – the agency is a manifestation of the global realities of what data not crude oil has become in terms of social, economic, and political values. Not to forget the legal and of course, the techy juggernauts around the data industry.
How the NDPB goes about its tasks even as it awaits to be firmed up as a statutory body under an Act of Parliament, will not only determine its own fate as a regulator but also the entire space that defines Nigeria's digital economy.
At the core of its existence is the 3ES; that is to Engage, Enlighten, Educate on the entire spectrum that's the data economy including data protection and Sanctioning offenders, where necessary. Just as the entire spectrum of the global data economy depends on stakeholders participation, the success or lack of it by NDPB is hinged on stakeholders' response to it. The industry must accept the NDPB, trust it and willingly work with it.
ADVERTISEMENT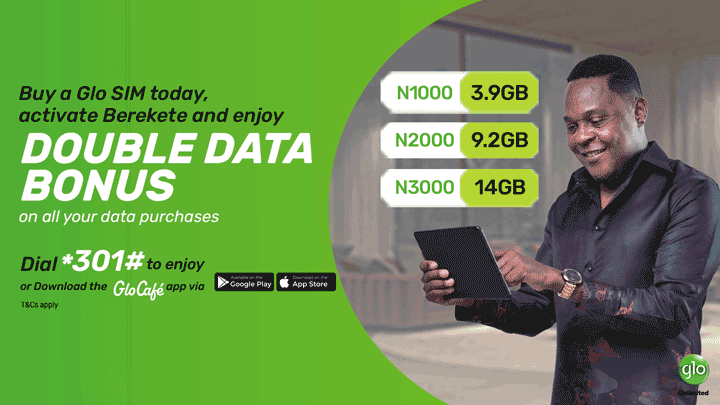 It's no more oil but data
Data is now the greatest of economic value. And the stakes are high for control and participation.
"At the core of its existence is the 3ES; that is to Engage, Enlighten, Educate on the entire spectrum that's the data economy including data protection and Sanctioning offenders. Success or lack of it by NDPB is hinged on stakeholders' response to it. The industry must accept the NDPB, trust it and willingly work with it."
Tons of data are generated every second from multiple interfaces with technology in a way that exposes why data is important in any economy. It is a reality that has confronted decision makers in Nigeria and hearteningly, incited proactive actions underscored first by the issuance of the NDPR in 2019, and then the creation of NDPB in 2022 as a data overseer by President Muhammadu Buhari, who also approved the appointment  of the amiable Dr. Vincent Olatunji as the pioneer National Commissioner/CEO of the bureau.
In the words of the Minister of Communications and Digital Economy, Prof Isa Ali Ibrahim Pantami, who is principally instrumental for the creation of the new agency, "NDPB has been mandated by the government to ensure the coordination of all the existing laws in which data protection, data privacy or data confidentiality has been mentioned."
Nigeria's creation of the NDPB is a recognition that "digital technologies and data are potential enablers of development across sectors whether in health, education, agriculture, food security, financial services, manufacturing, trade and infrastructure, and the digital economy itself. Data can transform public and private services, inform policy decisions, and improve the monitoring of progress and impact" to quote UNCTDA's Digital Economy Report 2019 on 'Value Creation and Capture: Implications for Developing Countries.'
The world is awash with personal data.  As people increasingly rely on new data-driven services and products, from iPhones to exercise apps, almost every aspect of our daily activities has become a data collection opportunity," writes Susan Ariel Aaronson as far back as 2017 when the debate over data economy was still in its infancy.
Governments, private organizations and individuals increasingly generate, collect and process personal data; more and more social and economic activities will be onloaded online; more government or private activities will entail data collection whether for digital financial services that entail risk profile of potential loan seekers to determine their credit worth, or managing customers identity to detect suspicious transactions;  or even the broader realm of digital identification systems to collect and exchange personal data, authenticate people, determine eligibility to access certain services including ability to vote or even have access to medical support.
Rise and rise of data to GDP
Even at this early stage of data economy in Nigeria, there are no less than seven nation-wide databases and numerous others in the 36 states all of which operate on the basis that citizens must be identified in the databases before they can access services that may include payment of salaries, pensions or gratuities.
Millions of data in the data-vaults of governments and organizations are already the defining point for growth and account for "social and economic benefits worth between 0.1% and 1.5% of gross domestic product (GDP) in the case of public-sector data, and between 1% and 2.5% of GDP (in few studies up to 4% of GDP) when also including private-sector data" according to studies by the United Nations Conference on Trade and Development (UNCTAD).
The rise and rise of data within the Nigerian economy will certainly impact on it and perhaps, be the most significant factor to sustaining its growth as Africa's largest economy.
Data protection and government control  
The increasing importance of data as an economic or social utility has also raised concerns around how much of government intervention is required in an industry that impacts on institutions and individuals across sectors. These concerns have become the basis of data protection commonly defined as regulation to protect personal data of individuals. Data protection is the legal mechanism that ensures data privacy and user rights or obligations.
Aaronson rightly noted in her 2107 article inside the Washington Post titled: 'Inadequate data protection: A threat to economic and national security,'  that it is the duty of government to govern how firms use and monetize data which affect national security in many ways.
"Data are important to economic growth, and they are essential to national defense – from understanding and countering adversaries, to solving complex problems, to managing domestic personnel. How data are effectively governed will determine if the US can control both the data of its people and its government, as well as its own destiny. If loose lips can sink ships, inadequate data protection can move ships in the wrong direction," she wrote.
"Rise and rise of data within the Nigerian economy [could] be the most significant factor to sustaining its growth as Africa's largest economy."
In 'Why Data Protection Matters for Development: The Case for Strengthening Inclusion and Regulatory Capacity,' Michael Pisa, Pam Dixon and Ugonma Nwankwo stated that  "as data and digital tools assume an ever-larger role in all aspects of our lives, it is increasingly important to have clear and effective rules that govern how different actors can use personal data through its life cycle and across different data ecosystems. A key challenge for governments is establishing rules that protect citizens from harm while supporting useful innovation from both the public and private sectors."
The UNCTDA's Digital Economy Report 2019 rightly observed that of equal concern is the collection, use and sharing of personal information to third parties without notice or consent of consumers. Nigeria has since addressed this and other concerns with the NDPR that came into force in 2019 to set the tone for the creation of the NDPB three years later.
Part of the objectives of the NDPR include: to safeguard the rights of natural persons to data privacy; to foster safe conduct for transactions involving the exchange of Personal Data; to prevent manipulation of Personal Data; and to ensure that Nigerian businesses remain competitive in international trade through the safe-guards afforded by a just and equitable legal regulatory framework on data protection and which is in tune with best practice. All of these are now within the purview of NDPB to achieve and this will depend on how it goes about implementing the 3ES.
The world is making progress with data protection regulations. More than 137 (including Nigeria) out of 194 countries have already put in place legislation to secure the protection of data and privacy.
Nigeria's own NDPR is fostered on similar objectives as the General Data Protection Regulation (GDPR) now held as the global benchmark for data protection. The GDPR is a legal framework that sets guidelines for the collection and processing of personal information from individuals who live in the European Union (EU).
The world is ruled by data and governments have come to recognized the exigency for regulation. One of the significant enablement in Web 3.0 is that individuals will have domiciled powers over their data assets not corporate gnomes like Facebook and Twitter.
Data is reconfiguring the world, and the job of the Nigeria Data Protection Bureau in its manifest mandate is to ensure the global data economy does not elude Nigeria.