The Director of Public Affairs (DPA) of the Nigerian Communications Commission (NCC), Mr. Tony Ojobo has been named the most outstanding Public Affairs Spokesperson of the year 2016 by the Authority Newspaper.
Ojobo received the award at The Authority Newspaper's maiden award ceremony for Excellence & Good Governance which took place at the weekend in Abuja.
The well attended ceremony which was chaired by former old Anambra State Governor, Chief Chukwuemeka Ezeife, and keynote speaker, Human Right Activist/Constitutional Lawyer, Chief Mike Ozekhome, was described by Madu Onuorah, The Authority Managing Director, as painstaking before the Board of Editors "took decisions to select the personalities we are honouring today".
He told the audience that The Authority Newspaper Award was "a celebration of God's greatness, grace and the human power to dare the impossible".
ADVERTISEMENT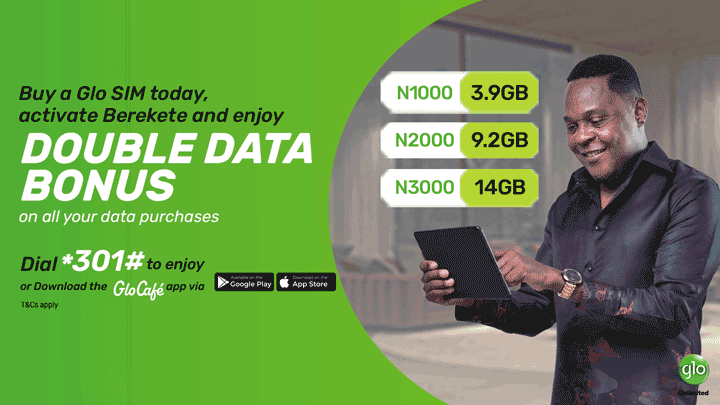 In arriving at its decision to name Ojobo as Outstanding Public Affairs Spokesperson of the year 2016, the Board of Editors of The Authority described him as "a consummate communication driver of the critical government agency in a milieu where legitimate expectations are high and tempers short".
Ojobo "has managed to bring winsome professionalism, unusual humility and noteworthy grasp of his brief to deliver a five-star performance and manage the high-octane volatility that is associated with his job", according to the citation at the event.
With over 28 years of experience in the telecommunications sector covering areas such as Marketing, Customer Services, Institutional Strengthening, License Administrations, Corporate Communication and Brand Management, Ojobo started his career with the defunct Nigerian External Telecommunications (NET) Limited as a Commercial Officer in August 1982 and by 1985 when Nigerian Telecommunications Limited (NITEL) was established he joined and served at various times as Customer Services Manager in the Organisation.
He left NITEL in 1995 and went into Management & Consulting Services until 1999. In March 2000, Ojobo joined NCC as Deputy Director Projects in the office of the Executive Vice Chairman (EVC)/CEO. He coordinated World Bank Consultancy for institutional strengthening and Development at NCC.
He also coordinated at various times Telecom Service Demand Study, carried out by Growing Business Foundation which served as a prelude to the Digital Mobile Licence (DML) auction in 2001.
He later served as Deputy Director (Administration), 2002; Head of Licensing and Zonal Operations, Acting Director, Human Capital and Infrastructure and later substantive Director in the same department in January 2010.  He was redeployed to the Public Affairs Department as Director, Public Affairs in October 2012. He holds the position till today.
He attended the following courses:
Annual Regulatory Studies (NARUG); Michigan State University, 2001
Telecoms Regulatory Master Class, Interconnect Communications Limited, Bath, UK, 2003
Developing Meaningful Performance Measurement System, University of South Carolina, USA, 2003
Senior Management Development Program, Nelspruit, South Africa, 2004
Utility Regulation and Strategy: University of Florida; Gainesville, Florida; USA, 2004
Managing the Procurement Process; Global Training Consulting. UK, 2005
Best Practices in Corporate governance for Public and Private Utilities, Institute for Public and Private Partnership (IP3); Washington DC, 2005\Best Practices in Regulating Telecommunications and IT Services; IP3, Washington DC, 2005
Telecoms Mini MBA, Informa Telecoms and Media; UK, 2006
Regulatory Impact Analysis; tools for enhancing the Business Environment; IP3, Washington DC, 2007
Regulating Quality of Service; planning compliance monitoring and enforcement; IP3, Washington DC, 2008
Project Management; International Law Institute, Washington DC, 2014
He is a Certified Regulation Specialist of the Institute of Public Private Partnership, Washington DC and Loughborough University UK. He has a Master of Public Administration degree from the University of Lagos; MBA, Marketing from the Enugu State University of Science and Technology (ESUT) Business School, Enugu, Nigeria; Fellow of the Institute of Management Consultants; Certified Management Consultant; Member of African Public Relations Association (APRA); Member Certified Marketing Communications Institute of Nigeria; Alumnus of the International Law Institute, Washington DC; Several degrees not limited to these.
Other eminent Nigerians that got Awards were former President, Goodluck Jonathan; Rivers State Governor, Nyeson Wike; his counterparts from Enugu, Ifeanyi Ugwuanyi; Sokoto, Waziri Tambuwal and Cross River, Ben Ayade.
Senators Godswill Akpabio and Dino Melaye also received awards. The Chief of Army Staff, Lt. Gen. Tukur Buratai was one of those honoured.