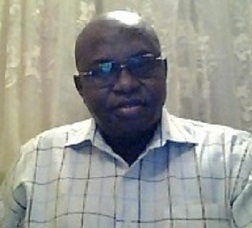 The Nigerian Communications Commission (NCC) has appointed Mr. SonnyAragba-Akpore as its new Head of Media. The appointment was approved by the board of the Commission. Aragba-Akpore, one of the longest serving pioneers of Information and Communication Technology (ICT) reporting in Nigeria's deregulated telecommunications sector, worked at the Guardian, from 1991 to 2010, and managed the News Desk before joining Nigerian Communication Satellite Limited (NIGCOMSAT), where he also turned around the media profile of the company from relative obscurity to national and international prominence.
A statement by Director, Public Affairs, Mr. Tony Ojobo, says Aragba-Akpore holds both the Bachelors (B.A) and Masters (MA) degrees in English from the University of Lagos. Mr. Aragba-Akpore joins Mr. Reuben Muoka who is now in-charge of the Public Relations Unit of the Public Affairs Department of the Commission.
Mr. Muoka, another pioneer ICT journalist and PR practitioner, used to be with Vanguard Newspaper before he joined MTS First Wireless as Head of Public Relation, and later the NCC where he brought his wealth of experience on the beat in projecting the Commission's activities. Mr. Muoka holds a Master's degree in Mass Communications from the University of Lagos and is a member of the Nigerian institute of Public Relations, Associate member of the Advertising Practitioners Council and a member of the International Association of Business Communicators, ABC.