The Executive Vice Chairman/ CEO of the Nigerian Communications Commission (NCC), NCC, Prof Garba Danbatta said the lingering debt impasse between mobile telecom operators (MNOs) and Deposit Money Banks (DMBs) have been resolved.
The impasse over about N150 billion debt from the use of the Unstructured Supplementary Service Data (USSD) by customers of DMBs was resolved with the intervention of the Central Bank of Nigeria (CBN), said Danbatta while speaking at the Telecom Executives and Regulators Forum (TERF) in Lagos.
Organized by the Association of Telecom Companies of Nigeria (ATCON), the event held under the theme: 'Success Factors and Barriers to National Broadband and Digital Economy Aspirations.'
According to Danbatta while setting the background for the impasse, the meeting was convened by the two regulators with the MNOs, banks' CEOs and other stakeholders where the CBN expressed commitment that the debts will be paid while similar charges for same services would now be paid for immediately.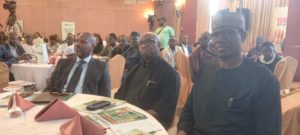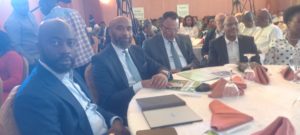 His words: "The USSD service is being provided to the banks, who in turn provide the service to their customers. The question was who should be paying for the service.
"They wanted end-user billing, but we said the service is being provided to the banks, not to their customers. The banks charge their customers for the service, and they are to pay the telcos in the form of corporate billing, which is neat.
"Then along the way, there was a misunderstanding and the debt kept piling until it reached a humongous amount of over N100 billion. Even at that, the service was still being provided to customers by the banks using the telecom infrastructure and the telcos were being paid nothing. This was despite the intervention of the immediate past Minister."