Microsoft is discontinuing Skype Wi-Fi as of March 31, Techcrunch reports.
According to the Skype Frequently Asked Questions (FAQ) page, users won't be able to download the Skype Wi-Fi application after that date. Those who still have Skype Wi-Fi installed after March 31 will no longer be able to find or use hotspots.
Microsoft's official reason given for Skype Wi-Fi's expiration:
"We're retiring Skype Wi-Fi globally so we can better focus our efforts on bringing you the best possible experience through our core Skype features."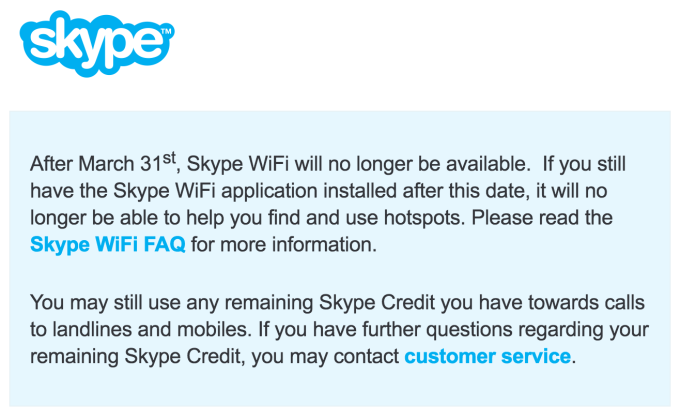 According to reports, Microsoft had plans to replace Skype Wi-Fi with Microsoft Wi-Fi. In June 2015, Microsoft officials confirmed the company was working to roll out an updated and rebranded version of Skype Wi-Fi that was called Microsoft Wi-Fi.
When asked if the company was still planning to roll out Microsoft Wi-Fi or if it was getting out of the Wi-Fi hotspot access business completely, no response was given, reports zdnet.com. As of now, the Microsoft Wi-Fi website, that once had "coming soon" message, is now down.
ADVERTISEMENT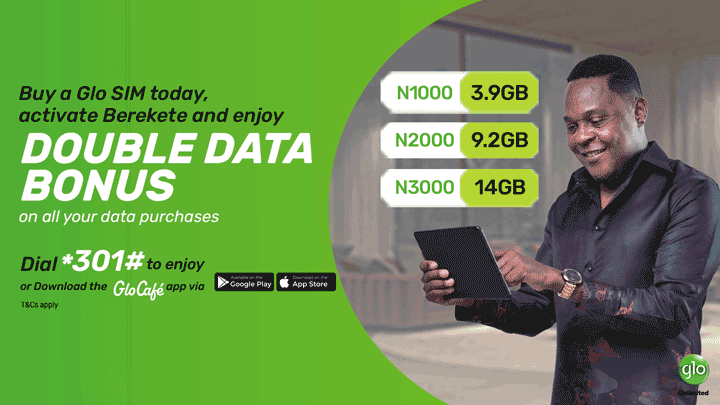 Microsoft was planning to make Microsoft Wi-Fi a service for both consumers and business customers (in the latter's case, through Office 365 plans). Reference to Skype or Microsoft Wi-Fi has not been noted on the company's Office 365 plan pages.
Skype is one of the Microsoft business units which experienced job cuts last fall, with Microsoft officials characterizing the move as a "consolidation."
Skype Wi-Fi allows users to get online using Skype Credit via more than two million Wi-Fi hotspots worldwide.