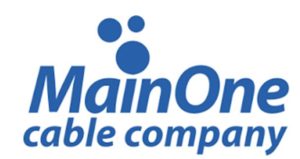 By Oluwatobi  Opusunju
MainOne has commissioned a new telecommunications Point of Presence (PoP) in Tema, Ghana's prominent commercial port city in order to provide enterprise customers with robust ICT services and with a bouquet of Communications services solutions.
The company's Business Executive for West Africa, Mr. Kazeem Oladepo while Speaking at a business breakfast meeting held at the Royal Nick Hotel in Tema, highlighted the impact of MainOne's communications services solutions on small, large and medium sized enterprise businesses in Tema,Ghana.
According to him  MainOne's  main objective for building the Point of Presence (PoP) in Tema  is to serve enterprises  with broadband internet solutions to improve productivity and  its commitment towards creating  a connected West Africa to enhance  socioeconomic growth  with affordable, fast and reliable internet services.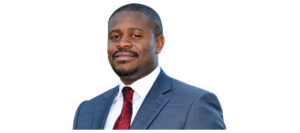 MainOne's General Counsel and Business Executive, Kazeem Olawale Oladepo
"We are investing significantly in the distribution of our capacity within Tema, a major business district of Ghana, where demand for connectivity and other value added services is growing. Our plan is to continue to invest in infrastructure that will enable us extend our reliable connectivity and rich array of value added services across other areas in Ghana.
This expansion  is part of our strategy and commitment towards assisting Ghanaian businesses in their quest for improved productivity and efficiency through dedicated and reliable connectivity services, as well as accelerating the rate of broadband penetration across Ghana,'' Oladepo stated.
Mr. Oladepo reiterated the company's commitment to the current operational improvements and future growth plans of its customers and he also stressed MainOne's commitment to improve its network reach and provide broadband internet access to customers.
"MainOne's vision for a connected West Africa is to accelerate the penetration of reliable and affordable broadband internet services to support socio-economic development in the region," he said.
"For areas where we do not have our fiber coverage, we have partnered with Google's Project Link to increase our network footprint and provide our customers access to a superfast fiber network," he added.
This is the second time the company  is building key telecoms infrastructure in Tema. In August 2015, the company built fibre infrastructure to the data centers of Blu Telecom and Surfline respectively, and pledged to extend its reach into the region to enhance the development of enterprise businesses.
MainOne has invested over $300 million since 2009 in developing ICT infrastructure in West Africa in line with its commitment to create an enabling environment for broadband penetration across the region.